El Nido or Coron, El Nido or Coron — that is the question when you're thinking of visiting the beautiful island of Palawan. I can't tell you how much time G spent research one vs. the other, even polled our Facebook readers and tweeted out for advice. And after much debate, I'm happy to report we decided on El Nido.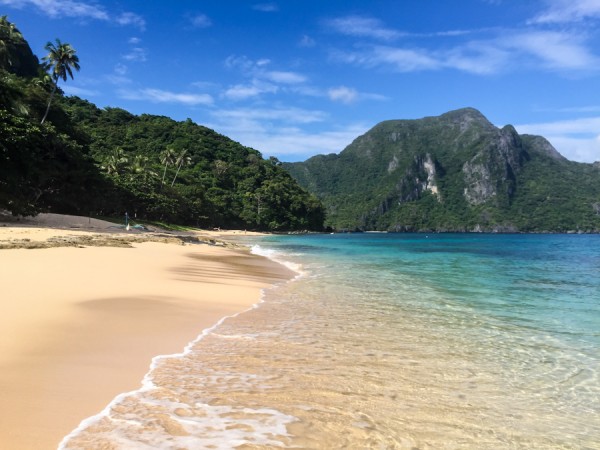 Arriving to El Nido
We flew from Manila to El Nido with ITI. Apparently it's the only way to fly there via an executive terminal on a smaller than average plane. The other main option is flying into Puerto Princesa with a 6-hour trip on the road. We were served breakfast while we waited in the cozy lounge area. It's a short one hour flight. If you're staying at a resort, you could arrange for a pick-up. There are shuttle taxis standing by as well including tricycle taxis if you're a small party of two like us with little to no luggage. Our bumpy ride cost ?250 pesos and took about 30 minutes to get to El Nido Overlooking Resort.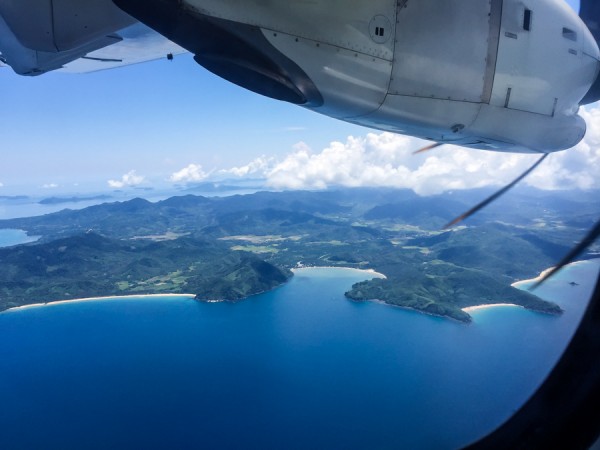 Where we stayed
It wasn't until we arrived, our tricycle driver dropping us off on the side of the road and signaling for us to walk up a very steep driveway (which fortunately wasn't a slippery one and was one of those Resin Driveways DIY) did we get why the hotel is aptly named, Overlooking. Perched on top of a hill, away from the bustling street noise, Overlooking is intimate and tranquil, but not so far secluded where you can't get access into town.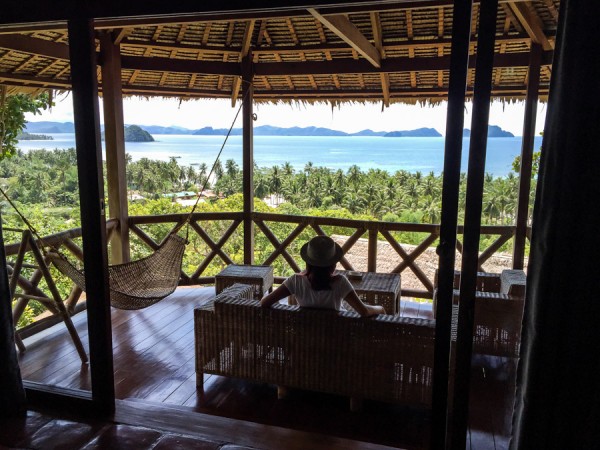 There are only four villas on the premise and we had the pleasure of staying in two of the four: The Cottage is the highest of them all and boast glorious panoramic views, also comes with a hammock and a well maintained garden (A full guide to weed killers is here and will tell you a disheveled garden from a good one). The Pool Villa had its own great view and of course, was right next to the pool.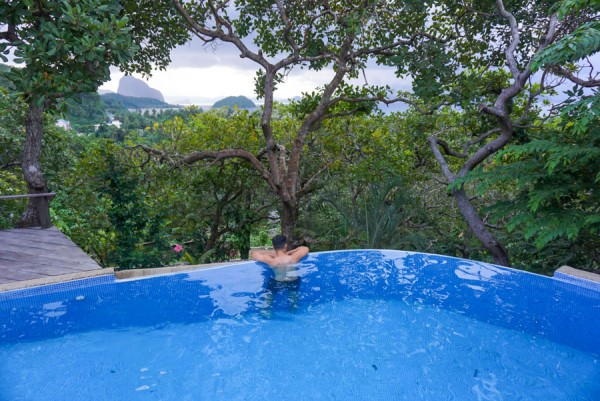 Every morning without fail, our Filipino breakfast is delivered straight to our room: longanisa with rice and sunny side up egg with side of bread. We had other options of course, Continental like cereal and such, but couldn't resist the sweet, crimson colored pork sausage over rice. When in the Philippines, right?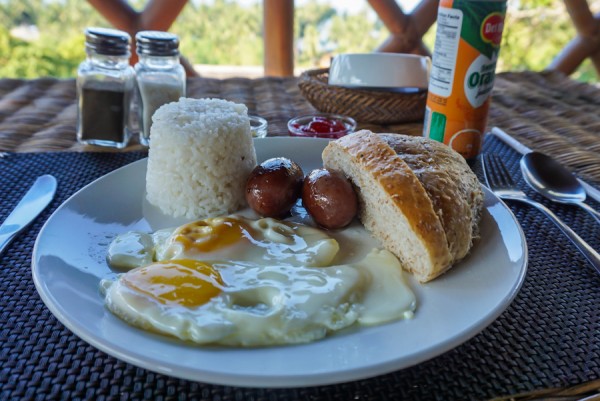 The only inconvenience we ran into was the fact they don't serve dinner. Our first two nights, we were too tired and lazy to tricycle into town, so we fortunately got to order delivery at one of the three places available from the resort.
Places to eat
The food in El Nido is heavily catered to tourists: Pizzas, pastas, burgers and more. It's a shame especially when you're desperately wanting to taste a little bit of culture. In fact, during our entire El Nido stay, the best and local cuisine we had were on the boat on days we went out on island hopping excursions. Oh well…
We frequent El Nido Boutique & Art Cafe not because it was great but because it was convenient. Their pasta is huge! Mango shakes are good and G really enjoyed the rice and fish dish with mango salsa.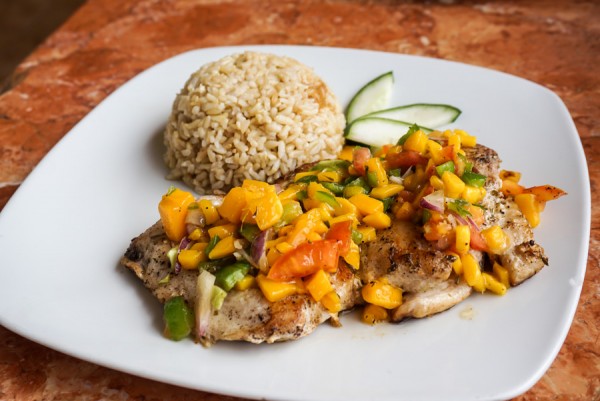 For good pizza, hit up Altrove. You know it has to be decent if they made effort to build a brick-oven pizza right outside the restaurant. Plus, they serve it with chili flake infused olive oil and it's really delicious.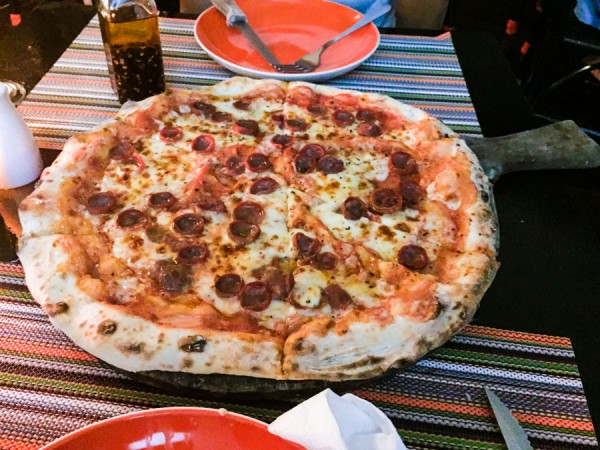 Atmosphere is an Asian fusion restaurant and serves fresh hand-pulled noodles and sushi. Their back area overlooks the ocean. At night, they lay out beach mats for you to dine ocean side.
For a fresh pick-me-up, G got hooked on this Buko Juice quick. It's simply young coconut juice, chilled, at its best. For 10 pesos which is less than $0.20 a cup, it is quite possibly the best drink on the island.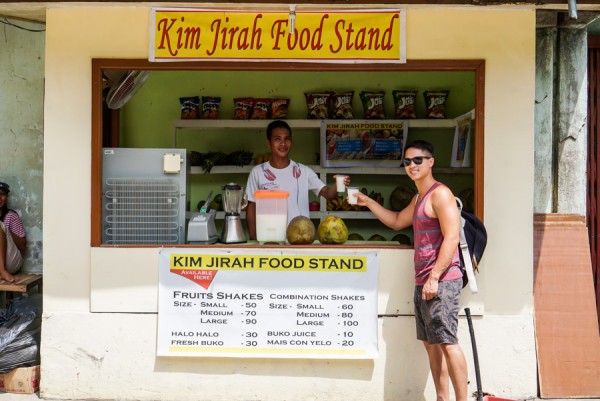 Right next door to the buko juice man is the meat skewer lady serving up grilled meats from chicken skins to pork belly and even something a bit more exotic like hearts and intestines. The intestines were only 10 pesos and were surprisingly tasty especially with a ton of lime juice and hot sauce drizzled all over it.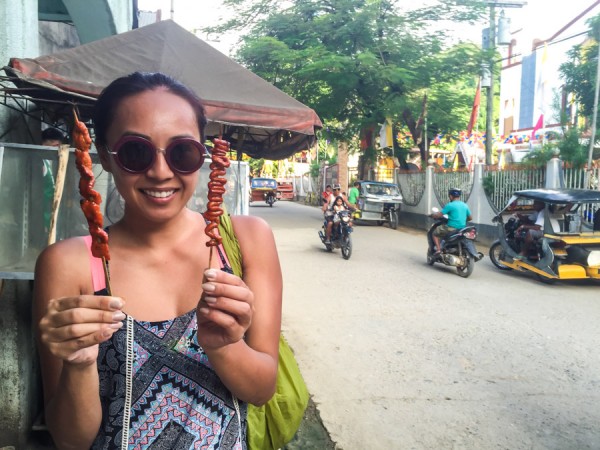 If you're craving sweets, Midtown Bakery has everything from blueberry muffins to their famous coconut buns to egg pies and more. Or, grab a sweet crepe from one of the many crepe stalls. We like ours filled with nutella and bananas, simple yet so good.
If you're in Las Cabanas, head on over to The Beach Shack and order the sizzling pork sisig, crispy pork bits and fat on a hot sizzling platter with a side of rice. Yum!!
Things to See & Do
Book an island tour or two from a plethora of operators in El Nido town — we went with Caera and Art Cafe.
All the tour operators run tours A, B, C & D. The two main tours are A and C. A is more chill than C. Small lagoons, canoeing and snorkeling is all part of A, whereas C is a bit more adventurous with 'hidden beaches' and 'secret lagoons' that aren't easy to get to. A couple of times we had to strap on our life vests and needed to be carefully guided by our boat guys because of strong currents thrashing up against the rocks.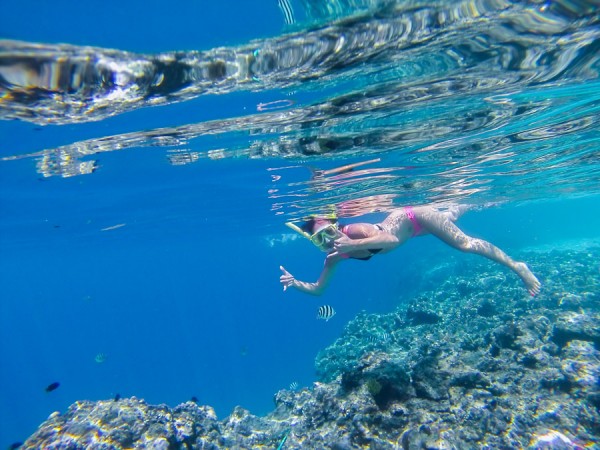 Each island hopping tour lasts for a full day, usually from 9am-4pm and it comes with a lunch feast (including some combination of fish, pork, chicken, rice, sides & fruit) served right on one of the many island beaches.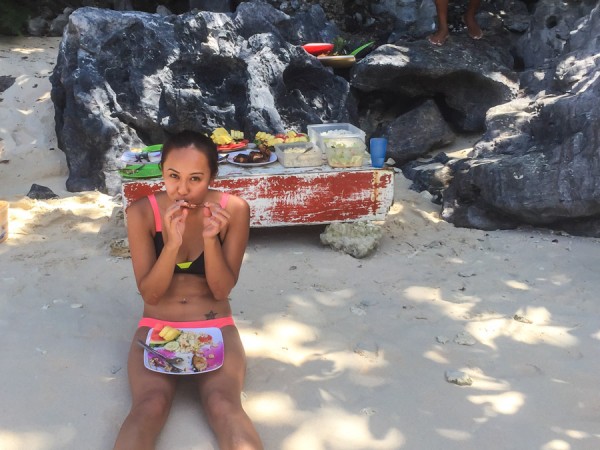 Seeing the many islands is one thing but being able to explore El Nido from below is a completely different experience all together. Luckily for us, we signed up for scuba diving in El Nido with Palawan Divers.
Catch sunset at either Las Cabanas Beach or grab an early dinner with a view at Republica Sunset Bar. But if you ask me, the best place to catch sunset on the island was fortunately just steps away from our patio door courtesy of our hotel cottage. Guess that's why it's called Overlooking.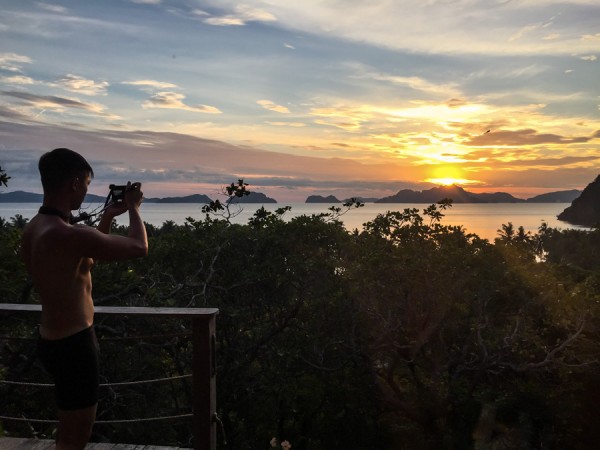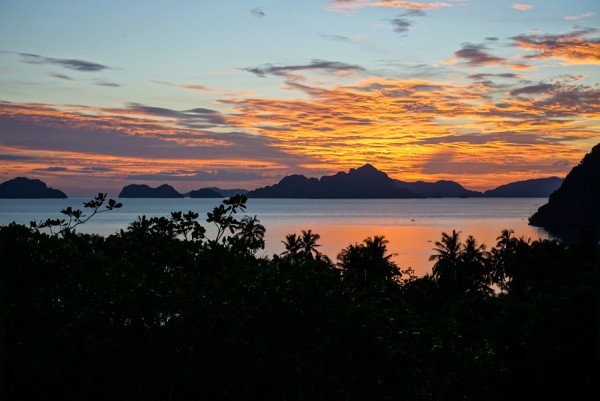 We spent six days total in El Nido which for most people may sound like a lot but between two island tours and a discovery dive taking up half our time, it felt nice to have a few days to ourselves lounging around doing absolutely nothing. After all, we were on vacation.
What's your favorite Philippines island you'd recommend for first-timers?
Thanks to El Nido Overlooking for being great hosts and providing a discounted rate. All opinions of this  resort and awesome island are still our own. 
You might like:
Share and Enjoy