Tag Archives | Game of Thrones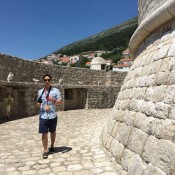 Yes, we went on a Game of Thrones Tour in Dubrovnik, a.k.a. King's Landing. Spoiler alert: It was awesome!
Seville is just one of those places that has quite simply dazzled us with its beauty and charm, seduced our stomachs and captivated our hearts. And this is our guide to to this lovely city.