Welcome! Find out who we are, hear our story and start trippin'.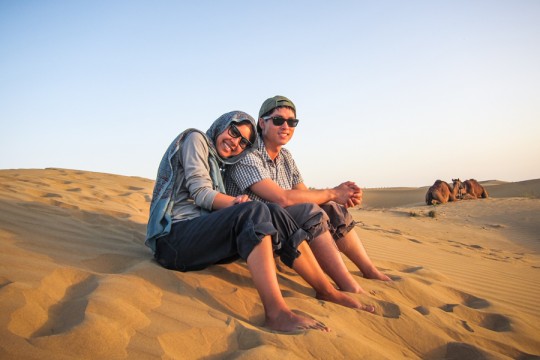 Our Story.
Our names are Gerard and Kieu. G for short, and Q because, well, that's exactly how you pronounce it. Together, we're GQ – newly engaged couple who share a common passion for all things food and travel.
how we met.
Through a mutual friend (at a club).

Fast forward 9 years later, we bungy jumped in New Zealand, celebrated Reveillon in Rio de Janeiro and indulged in delicious sushi in Japan.
career breakers.
In 2011, Gerard's job quit him and I took a break from my career to travel long-term. We did it the old fashion way – two years of hard work and a lot of sacrifices to save for this trip of a lifetime. Last year, we visited 20 countries – New Zealand, Australia, India, Thailand, Peru, Bolivia and Hungary to name a few.
We're now back home, fresh from a year of travel. We have much to share and reflect from our time abroad. Right now, Gerard and I are on the job hunt. We have a wedding to plan which is both exciting and challenging considering we spent our budget on travel last year, and, you know, trying our best to adjust back into the swing of things.
So, exactly how much does it cost to travel the world for a year? We answered that question and more in this latest post.
about G.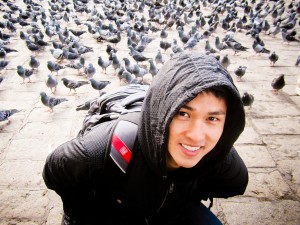 I'm just a guy who loves his gadgets and grub. A few of my other hobbies include snowboarding & MMA. I hate olives & capers. Even though I'm a fat kid on the inside and could easily scarf down super nachos & ice cream, I'm really a health nut most of the time.
Most of my career has been spent marketing consumer electronics, ask me anything about smartphones. I also completed my MBA at UMASS and thrilled to be finished with business school!
about Q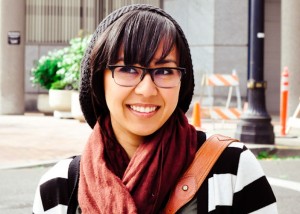 Hello, I'm Kieu.
Last year, I quit the job I love.
Previously in Cosmetics and now a free spirit taking on the world. I'm a lover of romantic comedies, buratta cheese and lemons. My favorite vegetable is potato. Not a fan of exercise, olives, waiting and late night outings – I'm an early bird. I enjoy watching I Love Lucy reruns and some times I really do dream in black and white.
I'm the voice behind the blog.
---
Our Purpose
Many say we're lucky. I don't think it's so much as luck as it is about prioritizing what matters most to us. And prioritize does not have to mean huge sacrifices so we hope, if nothing else, we want to show that this is a viable and self- fulfilling lifestyle.
We're foodies with an appetite for travel and are willing to share the highs, the lows and every tasty morsel in between. We hope you'll join us for travel adventures and great indulgences across the globe.
What can I say, we've got the bug.
Thanks for trippin' by!
GQ

Share the trippin!
You might like: