I am fortunate enough to be surrounded by amazing girlfriends who not only threw me one, but TWO bachelorettes: a relaxing island getaway and a mainland fling before the ring.
Now, I'm no expert when it comes to bachelorette parties, but I dare say mine trumps all bachelorettes. My girls thought it all (they really did) to plan me the best, most unforgettable week a girl could ever ask for.
Here's a flashback of my fling before the ring, as brought to you via Instagram:
Location. Location. Location.
There's more to a bachelorette destination than just Las Vegas: Miami, New York, San Diego are all great places to hang out with the girls. Don't get me wrong, Vegas is cool and all, but it's just not me. Selfishly, I needed a vacation. I wanted sun and the beach. I wanted to wear my flip flops. I wanted a weekend far, far away with my girls doing more than just drink and party all night long in high, uncomfy heels and a dress I cannot sit in. So.. I chose to spend my bachelorette in Hawaii!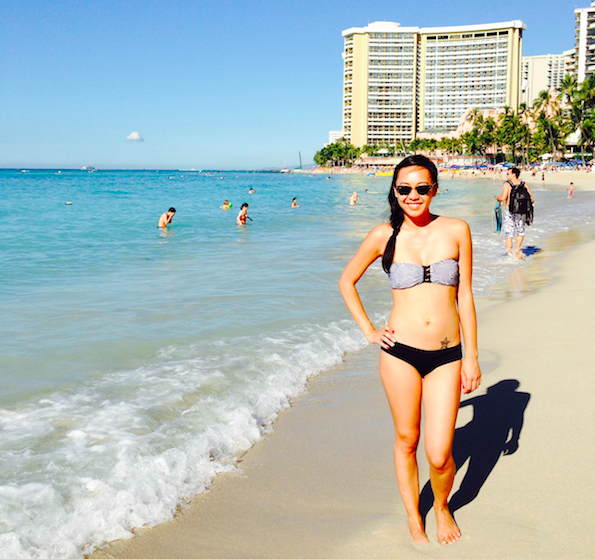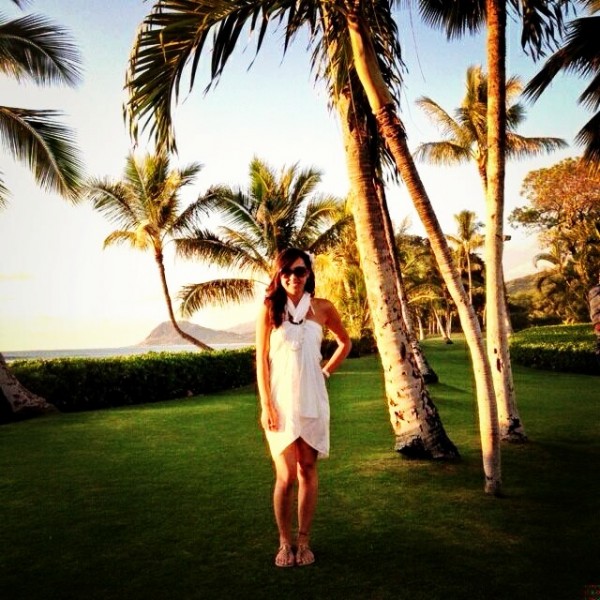 Pick a fun, sexy theme.
As cliche as a themed bachelorette is, it's also so much fun. If nothing else, it's an excuse to play dress up and how often does that ever happen, right? Mine was a red, white and blue, sailor themed bachelorette. My girls went all out: tank tops, goodie bags, anchor necklaces, Captain's hats and down to our swimsuits, they were themed too!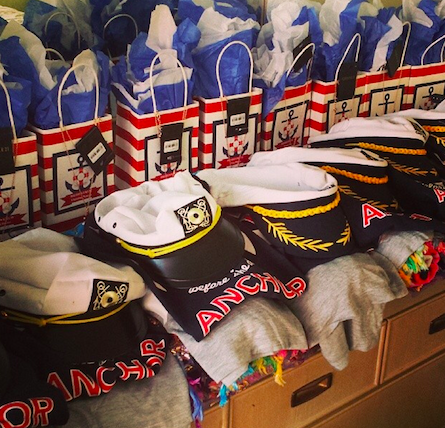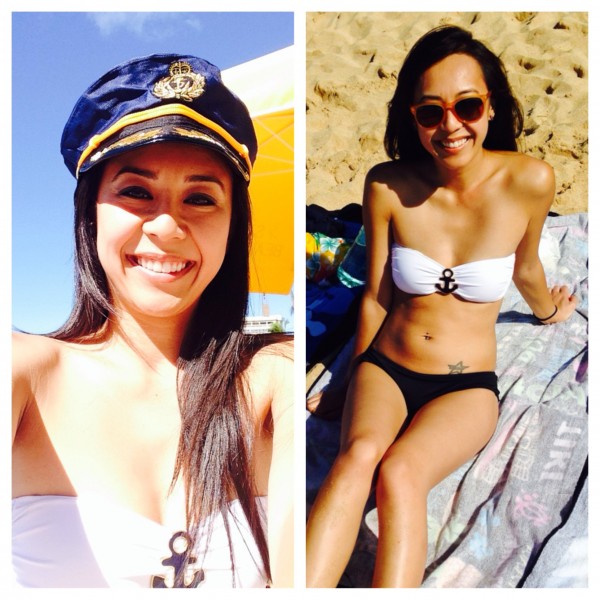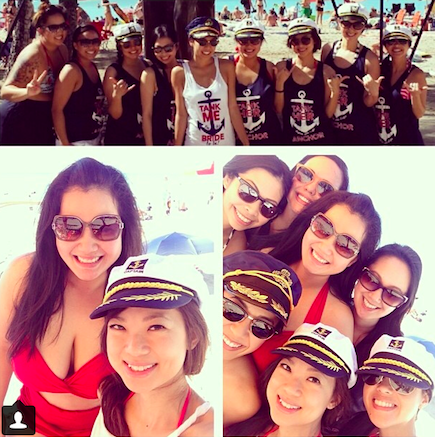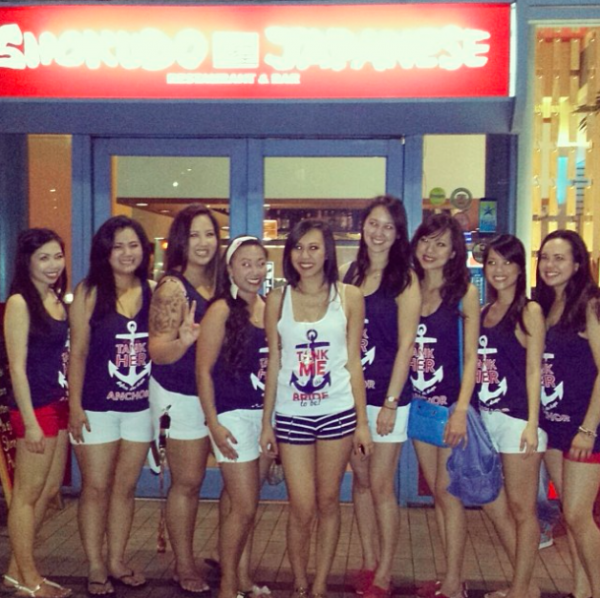 Eat to your heart's content.
Every morning, without fail, I take pleasure in walking from our hotel to Isayume and order at least two egg, bacon and spam musubi and one with salmon roe. It's a Hawaiian guilty pleasure of mine. That and Waiola shaved ice, Romy's garlic shrimp, roasted corn, chocolate haupia pie, tuna poke from Foodland, Marukame udon noodles and did I mentioned musubi?!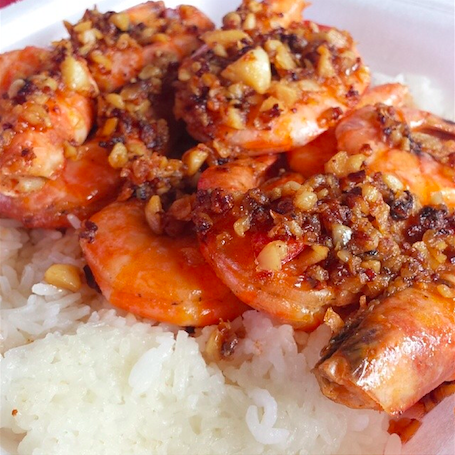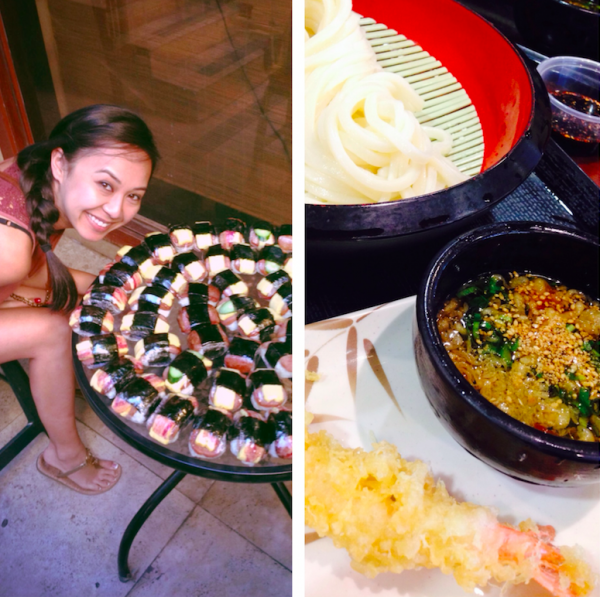 Matching outfit all day, err day.
Can't have a bachelorette without matching outfits! Luckily for us, we had 4: Sailor themed tank tops — Tank me I'm the Bride to be for the Bride and Tank her before she drops anchor for the Bridesmaids with matching red, white and blue bottoms. Hawaiian sarongs for the Lu'au, white dresses for the club, robes for the spa, and more tank tops.
One night on the town.
As much fun as I was having .. it wouldn't be a bachelorette without some high heels and short, short dresses. So for one night, we powdered up, curled our hair, some even opt for hair extensions in manchester and put on our fake lashes for a bottle service night at the club. I wore glittery gold and my beautiful girls were decked in bridal white!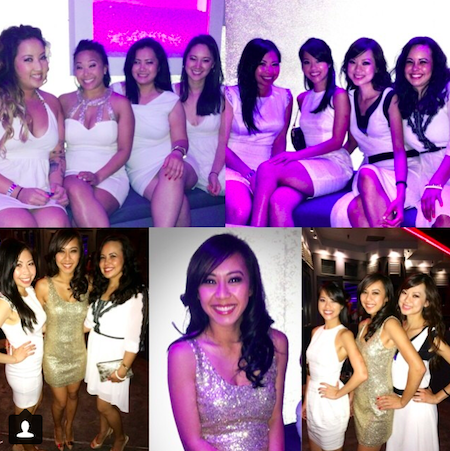 A day at the spa.
After all that fun in the sun, hula'ing and dancing, a deep tissue massage is exactly how I wanted to end my bachelorette. We also had our nails done using acrylic nail polish from Glitterbels.  I ordered custom spa robes for all my girls, a small token of my appreciation. Mine was, of course, trimmed in white with the word Bride embroidered on the back so I can reuse and wear on my special day.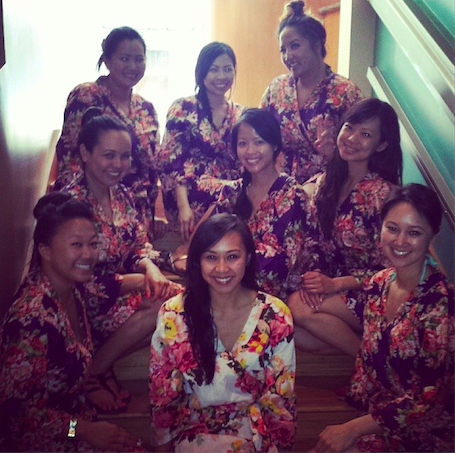 Go ahead. Go #hashtag nuts!
No one else will ever understand, but between you and your girls, it's all you need to bring back good memories, good times and a good laugh. My weekend in Hawaii was full of #SoQremembers #tankherbeforeshedropsanchor #whateverthebridewants #matchingoutfitsalldayeryday #ifyourenot21youre 12 #forthechildren #cuuuuuute #ngadtabs #respectfullyhumping #snitchesgetstitches #bicdidit #moistcuties #dirtynotfilthy #drinkupbitches #isaacshole and of course #QsBach. LOL.. good times!
Finally, have a mainland fling.
If not for an excuse to stay a bride-to-be longer, get all the girls together and have one last hurrah in your hometown — I did! With my girls all dressed in black and I in white and gold, we definitely turned heads that night. We all had a blast with the surprised Polaroid and scrapbooking station, delicious red velvet cupcakes, well wishes and goodie bags. I am one lucky girl.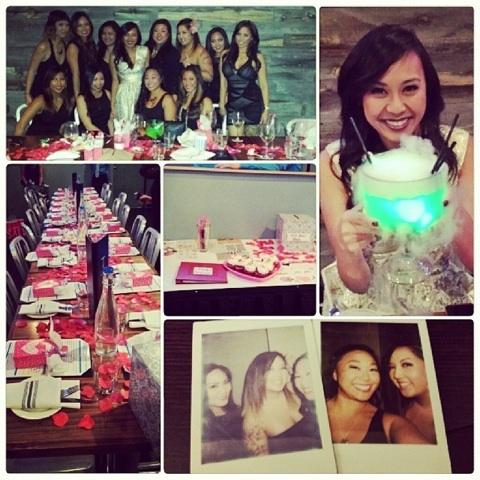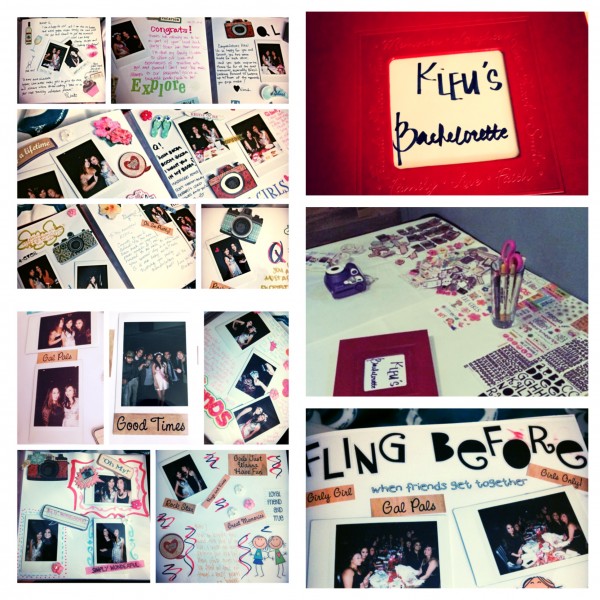 I loved everything about my island and mainland flings. It was the perfect mix of vacation and relaxation sprinkled with a hint of classic bachelorette cliches. And the best part — no strippers or penises!!
Thank you
I really cannot thank everyone enough. It's the most fun I've had in a long, long time and the perfect send off of saying goodbye to my single hood.
Thanks to my mainland fling attendees — Nancy, Tera, Kristina, Liezel, Marlene, Leannah, Antoinette, Alicia, Wendy, Stephanie, Ha, Nga, Bic, Bueno, Carol, Russell, James and Meng for taking the time to come spend the night with me! Andrea, for the Bride-to-be sash and I'm tying the knot, so buy me a shot hat — your DIY creativity never seizes to amaze me.
Thank you Diep for making the island fling goodie bags and putting fake lashes on me. Your whatever the bride wants made me feel extra special.
#forthechildren. Thank you Karla — thinking of this hashtag, of you saying it, always makes me LOL.
Thank you Christina for my deep tissue massage.
Thank you Nga for the sailor themed idea, getting the tank tops and letting me pull funds from my endless Nga D tab.
Thank you Bic for your Voldemort face and getting in Isaac's hole. Haha
Thank you Trang for my thoughtful Christmas earrings. Your be-lated gifts are something I now look forward to. 🙂 And for giving us the best early morning wake up face ever!
Bueno, my unofficial, honorary maid of honor — Thank you for driving, for being our North Shore tour guide and holding my clubbing shoes and taking care of my drunk ass at the club. You are amazing.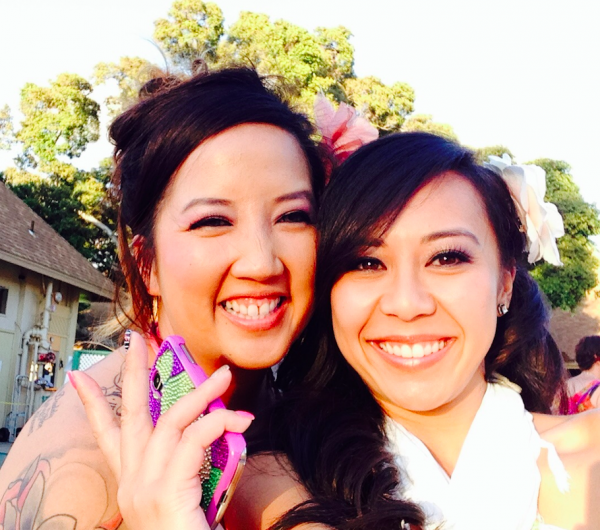 Last but not least, none of this would have been possible if it were not for my sister from another mister, my maid of honor Carol. I'm not going to start, because I know we'll both just cry like big fat babies. So I'm just going to say, from the bottom of my heart, THANK YOU. I love you.
You might like:
Share and Enjoy