You don't have to look hard to find cheap food in Sydney!
Sydney is notorious for being an expensive city. There is no shortage of fancy restaurants that are sure to burn a hole straight through your wallet. For backpackers, it can be a foodie bust and a complete nightmare. But at least Sydney is a big city which means, you're not entirely out of luck. You have options.
Sydney's "Asia" district – Chinatown and Thai Town – offers an abundance of restaurants with cheap and delicious good eats. You just have to know where to go.
$3 Menu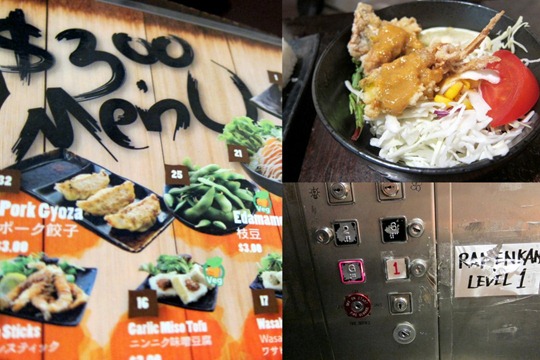 OK, this place isn't easy to find. And the ghetto elevator entrance from the street is enough to turn away any normal paying customers. But once you get over the dingy elevator and make it upstairs, the restaurant is actually very nice. The menu is even better! From chicken karaage to salmon salad, agedashi tofu and pork gyoza and more – Japanese tapas for just $3!

When you can get Soba noodles for $3.90, that's what I call a steal deal. In Sydney no less. Obviously here, the more extras you add on, the more you pay. But even so, you can have all the fixings to your noodle bowl and still come out on top – $7 tops.
$5 Menu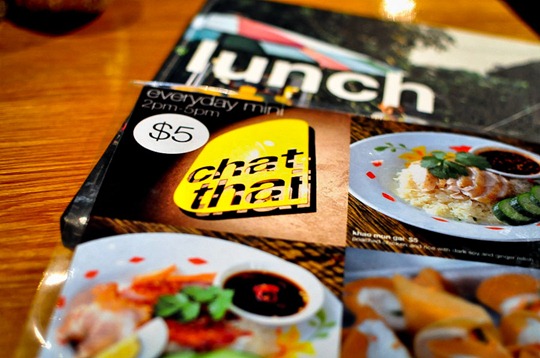 Who knew you can get amazing Thai food for just $5! You can here at Chat Thai during Happy Hour. Signature dishes like Khao Mun Gai (chicken and rice) and Sukho Thai (spicy rice noodles) are available in mini size for just $5. For an appetite like mine, it was the perfect size. Plenty actually.
$7 Menu

Get in line like the rest of Sydney and taste what all the fuss is about. Mamak's roti and Malaysian food is an institution. At any given time of day, you're looking at a 30 minute to 1 hour wait. But it's worth it. The roti, both savory and sweet, averages $7 a plate! We got the roti telur – classic egg roti. For first timers, we'd recommend roti canai.
So there you have it. Your quick where-to guide for cheap Asian eats in Sydney.

Have any cheap eat options in Sydney you'd like to share?
We'd love to hear from you.
You might like:
Share and Enjoy