We want to go for the weird and wonderful side of Prague.
You're probably thinking, "You guys aren't even done with Asia and already thinking of the next destination?"
Yes, that we are. Thanks to "Go with Oh", we are currently sitting on our roof top guest house in Pushkar, India daydreaming about Europe in the fall.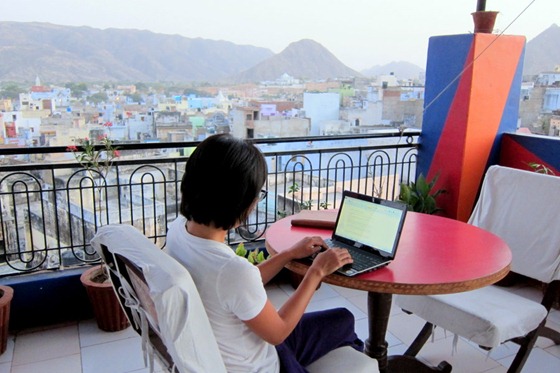 Prague has always been on the top of our list for our next European destination. I can't exactly tell you why, just that I want to go. I mean, really really want to go. Neither of us know much about Prague other than it's charming, romantic and beautiful. Most we know who've been, say they love it. So we took it to our Facebook page and ask what others suggest to do in 'the golden city'.
Most say take in its architecture and history. Toy with the guards at the castle and party, party party says Michael G. Barbara M and Dan M both suggest the astronomical clock while Juan Carlos says it's nice to sail the Vlatva river. We were advice NOT to dabble in green fairies and go to a puppet show in an attic, LOL. Thanks Bobbi Lee.
Yes, yes and yes. To all of the above.
But among the touristy things we should and will do in Prague, we've come up with a list of our own in addition to such wonderful suggestions. This is our list of the weird and wonderful things we'd like to try. Probably not the list you expect but one we're dying to check off if ever we make it there.
Segway Tour
I know what you're thinking.. Seriously?! Yes, seriously. I loathe tourists for doing segway tours – it's a bit of an eye sore if you ask me. But secretly, I've always wanted to try one myself. LOL.  Well, if ever I'm going to be "one of those tourists", Prague's the place to do it.
Torture Museum
We're not weird, just curious. Something to pass time on a rainy day perhaps. Joking aside, I like all things Medieval and it sounds like a pretty cool, a bit creepy, place to visit. When you read about The Iron Maiden and The Head Crusher, who wants to go to a "normal" museum anyway.
Fried Cheese Sandwich
We're foodies. OK, maybe it has a little to do with Anthony Bourdain too. He sort of made it a big deal after featuring it on his show, No Reservations. If "it's magnificent!" to him, it's good enough for me. And he ate it sober, which says a lot.
Climb the Spires
In Prague, it's all about the view. And getting the best view of the city is easier than you think. Many people don't know that you can climb some of the towers in the 'City of 100 Spires". Plus we'll need to climb all those stairs to burn off some of those calories from the beer, dumplings and fried cheese sandwiches. 🙂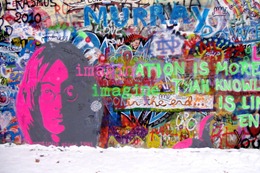 Street Art
Gerard has this fascination with street graffiti when it's done tastefully. He's looking forward to seeing the street art in Prague along with the ever changing Lennon wall. Graffiti aside, I've heard Prague is filled with weird sculptures and artwork displayed throughout the city. Should make an interesting photo album.
So there you go. Our list of weird and wonderful things we like to experience if… nay, when we make it to Prague. Sooner rather than later we hope.
———–
Who doesn't like free prizes? Go with Oh is giving away 4 fabulous prizes. Head on over to their Facebook page and enter for a chance to win an iPad 2, Panasonic Lumix camera, 500 euros worth of accommodations or great Samsonite luggage.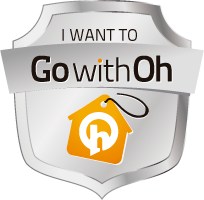 You might like:
Share and Enjoy