Do not miss these activities that will make you scream Pura Vida!
This was a bit of a last minute, on- the- whim kind of trip. And since Q wasn't coming along, not enough PTO days, I invited my friend Remy. G solo trippin'.. sort of.
We decided to book the Costa Rica Quest with Gap Adventures because let's face it, I'd rather let someone else do the planning. 🙂
Costa Rica is surrounded by awesome natural landscape. Besides boat cruises and hiking the trails, there are plenty of fun activities to do. Lucky for us, all included in our tour package! If you love the outdoors, here are a few things you could look forward to on a trip to Costa Rica. When looking for outdoor activities, we also recommend to get a cheap quad bike at https://quadbikesrus.com/ and have some fun while in this country. You can also visit https://www.zeboats.com/used-boats/alumaweld-boat-prices for used boats you can buy to go sailing solo.
---
Waterfall rappelling in La Fortuna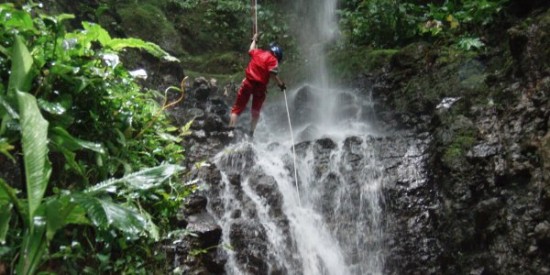 Image: Desafio

So many things to do in La Fortuna, but given that there aren't many other places in the world where you can rappel down waterfalls, it was a no brainer!

The trip starts with a 4×4 adventure that is plenty bumpy, so don't eat too much prior to doing this activity. Then the group goes canyoneering through the lost canyon and rappelling down waterfalls (some almost 150ft) — one of the top highlights of my Costa Rica trip.

What is canyoneering? I would describe canyoneering another form of extreme hiking down a jungle river.


The tour guides weren't equipped with cameras making me really wish I had a waterproof camera on this day. So to see it in action, we'll have to make due with this video from Desafio.
---
Zip-lining in Monteverde

Monteverde in Costa Rica is having its cloud forest reserve filled with tons of plant species and exotic birds. But it also has its thrill-seeker side. With cable lines stretching 2+ miles over lush rainforest, Monteverde is Costa Rica's best place to go ziplining and probably one of the best in the world!
The Canopy Tour also concluded with a leap of faith rope swing into the jungle.
---
Hot springs in Baldi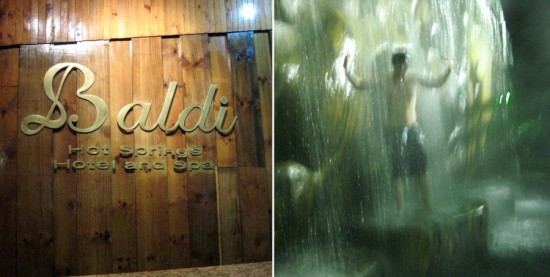 Me getting hammered underneath a level 9 hotness waterfall!
After a physical day of activities in La Fortuna, what better way to relax than in hot natural springs? Naturally heated by the La Arenal volcano, Baldi resort is a great option and a cheaper alternative to the other popular Hot Springs resort, Tabacon. It has everything you need, from laying beds in hot healing water to water slides and just plain relaxing in lush cascading hot springs.
Caution: The higher you get up towards the peak, the hotter the water is.
Travel Costa Rica covers essential tips you should know when visiting this fine establishment.
---
Wildlife spotting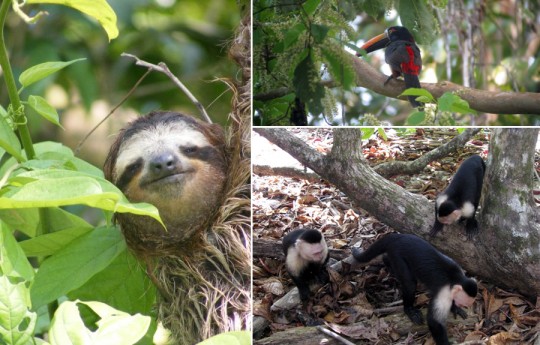 Costa Rica has some of the most diverse wildlife in the world. I find animals very entertaining for some odd reason like that dog from the movie UP! and how he gets excited when he see squirrels. Manuel Antonio National Park is a great place to see a sample of Costa Rica's wildlife. You'll see everything form exotic birds to playful monkeys to lazy sloths!
If you love the outdoors then Costa Rica is the place for you. All the activities above were arranged and coordinated by our Gap Adventures tour. But you can easily find local tour companies who can provide the same activities.
What are some of your favorite activities in Costa Rica?
You might like:
Share and Enjoy