Want to party it up in Mykonos? Just don't come in October!
Apparently, the party does stop in Mykonos.
Off season is really off here in Mykonos. The tourists are all gone, so are the locals. Shops — closed. The few that stick around open for business when cruise ships, that's us, pull into port.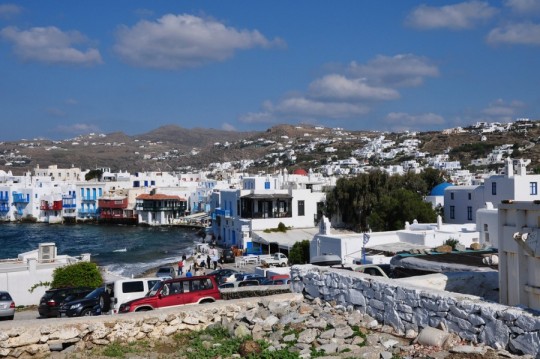 We spent most of our time kickin' it. Literally. Got lost plenty. Even had time to catch the bus back to the ship for a power nap and made it back out just in time for sunset and dinner.
So here is our day kickin' it in Mykonos in photos!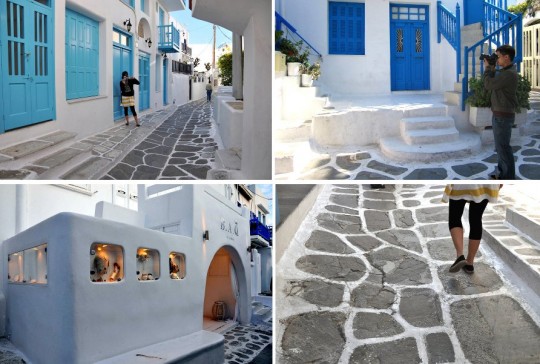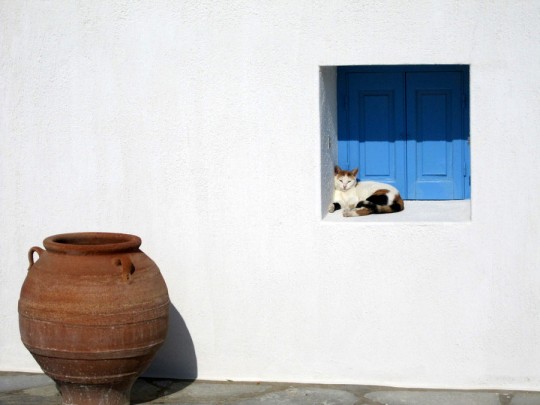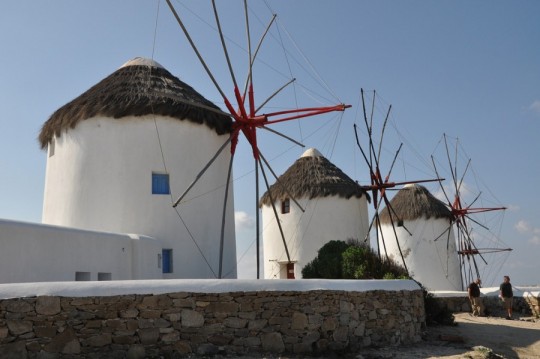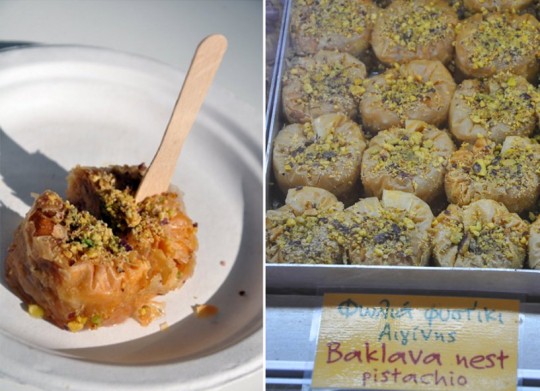 You're probably wondering, if there is nothing to do in Mykonos during off- season, why bother going? We chose to spend the day doing nothing and it was great. But Mykonos has a lot to offer. It's not all bikinis and beach parties. Here are a few funtivities to do in Mykonos any time of the year.
Rent a vespa. Athens is too crowded and Santorini barely has any roads. If ever you want to learn and ride a vespa, now is the time, here in Mykonos. Unfortunately for us, our time was limited and the wind was particularly strong this day. It just wasn't safe to test drive anything.
Explore the ancient ruins. Take a half day trip to Delos– one of the biggest and most important mythological and archaeological sites of Europe. This is the birthplace of Apollo and Artemis. Know your history and get your Wikipedia on before you go. It's a fascinating place but only if you know the facts.
Shopping. Lots of trendy boutiques! Weird but good to note, stores take a siesta and open back up again early evening just before dinner. A tip, make sure if there is something you like that you're contemplating on buying, buy it. You're most likely not going to be able to find your way back to the same shop.
Windmillin' it. Can't leave Mykonos without taking pictures with it's iconic windmills. There are currently 16 windmills on Mykonos. We spent a good amount of time testing out our jumpin' shots in front of the windmills. What do you think of G's jump? Props to the great photographer who captured that jump! 😛
It's a rare occasion for us to be able to travel during off-season. But I enjoy the lesser traffic and slightly lower prices. The pace is slower and I feel more relax. I would have love to do Mykonos the way most come here do, party hardy and dance the night away, but this meander with no agenda kind of day was just what we needed.
How do you enjoy traveling during off-season?
You might like:
Share and Enjoy