Come visit the postcard, picture perfect village of Oia in Santorini, Greece.
It's true. Oia is the most beautiful, picturesque village of Santorini. Wandering the streets of Oia makes me feel like I'm in a snow globe. Just don't shake it and wake me from this surreal moment and I'll promise to show some amazing pictures.

In Oia, you're guaranteed to not have one bad photo. Unfortunately we have too many good ones to feature in this one post, so here are a few of our favorites shots!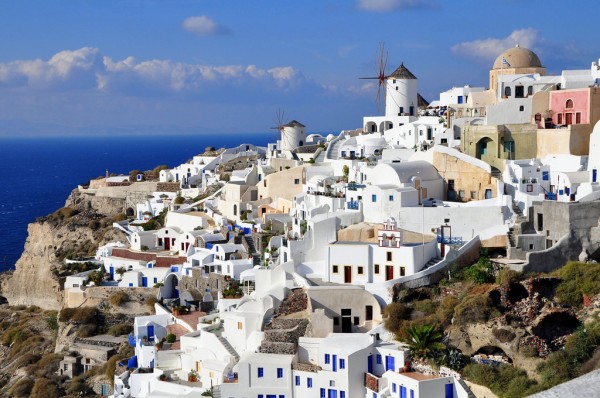 Before you park and start exploring Oia, keep driving. Drive downhill until the road ends for a little surprise.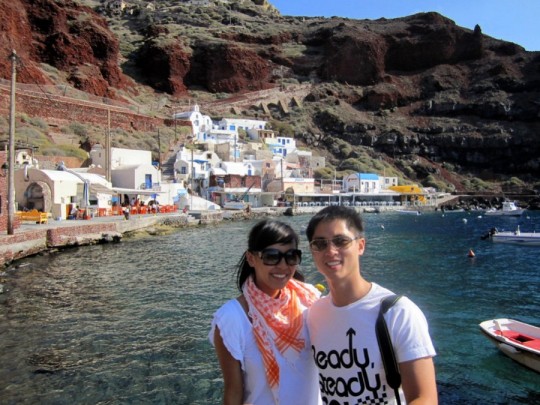 Oia has a small port — Ammoudi Bay — and it's beautiful!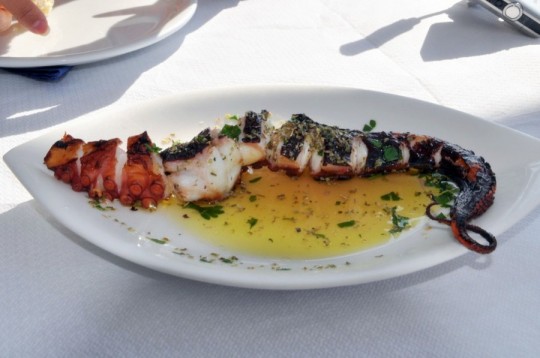 There are only two restaurants at Ammoudi Bay — one or the other. We chose the other and ordered this! Only about 30E or so. 😀 Unless you plan to have yee- rohs breakfast, lunch and dinner, eating in Santorini is not cheap.
Sunbathing on the rooftop never looked so tempting.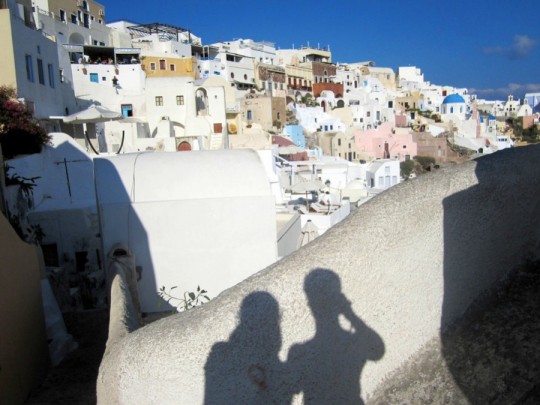 Self portrait?! Lol..
And finally.. sunset. Although you can practically get this at any view point on the island. This one just happens to be back in Thira. We would have love to have stayed in Oia to catch sunset but we have a boat to catch.
What's your favorite part of Santorini?
You might like:
Share and Enjoy