On your way to New Zealand? Pick up these 4 essential items!
We had no clue what to expect when we arrived in New Zealand. Just the idea that we wanted to indulge in some extreme activities and that we'd be eating on the cheap along with hostelling it to save a few bucks to be able to pay for those activities.
We underestimated New Zealand but managed to do what we originally set out to do. Having spent a month in New Zealand, we found the following items essential to have upon arriving to New Zealand and we hope you'll find them helpful and useful as well.
Do you know that there are some great travel tours for seniors? A lot of amazing destinations awaits you to discover on your travels around New Zealand! The great thing about this country is that it is so small and everything is close together, so you'll be able to see many different attractions all in one trip. After a long day of being awake, our elderly loved ones also need some rest and it's best to provide them these hospital beds for seniors to achieve this goal!
Arrival
If there is one thing you should pick up before leaving the airport to explore New Zealand, be sure to pick up a FREE Arrival magazine! For backpackers, it's like FREE CASH!
Heaps of travel coupons and vouchers for practically every activity you're dying to do in New Zealand – $6 off zorbing in Rotorua, $5 off Puzzling World in Wanaka and $10 off glacier hiking in Franz Josef is just the tip of the iceberg. They're not huge discounts per activities, but if you think of all the things you're planning to do, it adds up quickly. Do yourself a favor, make sure to start saving and pick up a Arrival.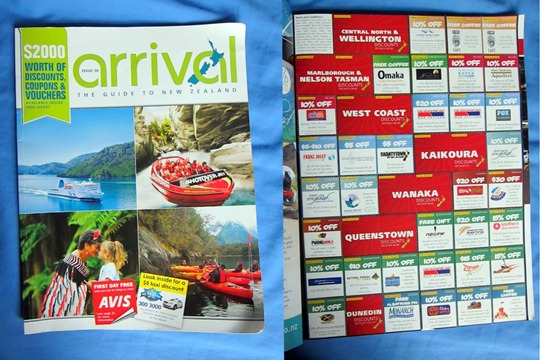 Another money saving option is to check with your hostel / accommodations on discounts for local activities. We ask our hostel in Rotorua if they had discounts for zorbing and Wai-o-tapu and they happen to offer a better deal than Arrival.
Sunblock
Don't bother bringing sunblock from home, it's not strong enough. Something about New Zealand having a big hole in the o-zone layer over it apparently makes the sun really bad for you. So.. New Zealand has "special" sunblock for that. Yup, SPF that can go as high as 100+! We didn't go too crazy, just stuck with a SPF30+ did the trick.
Water bottle
If you didn't pack one, make sure to get one and just one will do the trick for your stay in New Zealand. Reason being? New Zealand water is so pure, you can drink the tap! A weird concept for us at first but we were the idiots buying bottled water while others refilled and drank from the sink.
Franz Josef was the only exception where we were told to boil the water before drinking. The rest of New Zealand water is up for grabs so make sure to fill up and drink up!
Cool bag
You're not "cool" unless you own a cool bag. Especially if you plan to hostel it through New Zealand.
You don't want to feel left out now, would you? We spent 2 weeks in the North Island convincing ourselves it wasn't necessary, it's just a fad. But it's not. By hostel #2, we felt a little silly with our clear plastic bags of grocery. We caught on quick. Not many eat out while on Holiday in New Zealand. It's just too expensive. So hostels come equip with full-on kitchen and most backpackers cook their own meals. Including us! Who's cool now?!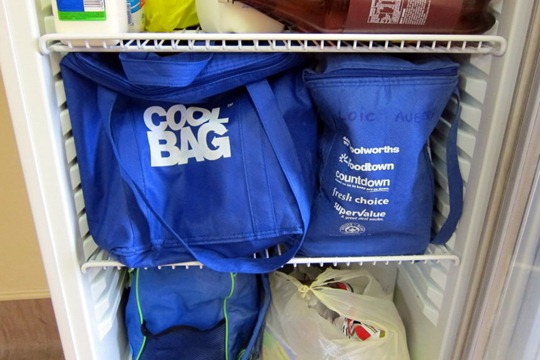 With these 4 starter items, you're ready to backpack New Zealand!
———-
Anything else you'd like to add for those about to explore New Zealand?
You might like:
Share and Enjoy