"The Venice of the East.." and a great place to wind down.
Udaipur is less abrasive than it's neighboring big city Jodhpur. In fact, of all the cities we've visited in the Rajasthan region, Udaipur is a breath of fresh air – no heavy traffic minus a few tuk tuks here and there and.. no aggressive hagglers!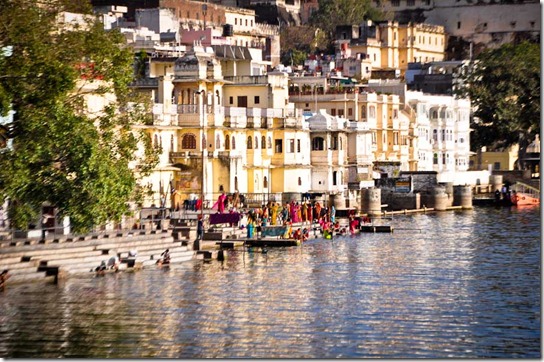 The small, narrow alleyways much like that of Venice weave Old Town. It's pedestrian friendly and by far the least cattle roaming around from our entire trip which means less poo on the road!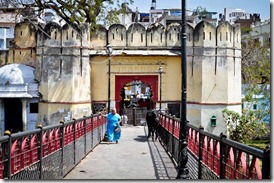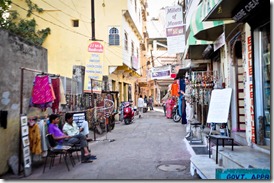 And.. it was the perfect city for me to be sick in. I left Jodhpur with a bad case of food poisoning and was grateful to be in a much quieter, cuter place. We spent four slow days taking in the panoramic view of the Palace and lake, dining on organic vegan dishes, gettting henna'd and catching the local puppet show.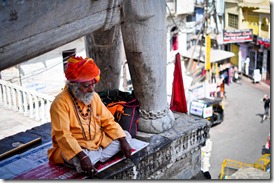 Getting There
It's easy to take the train to Udaipur, but it's also common to hire a private driver from Jodhpur as well. The ride is 6 hours long and we made a short stop in Ranakpur to see the famous Jain Temple. A private taxi can range anywhere from  2,200Rs up to 3,600Rs depending on how well you can bargain your way in India.
Stay
We stayed at Panorama Guest House, located just on the Hanuman Ghat side of the lake facing the palace.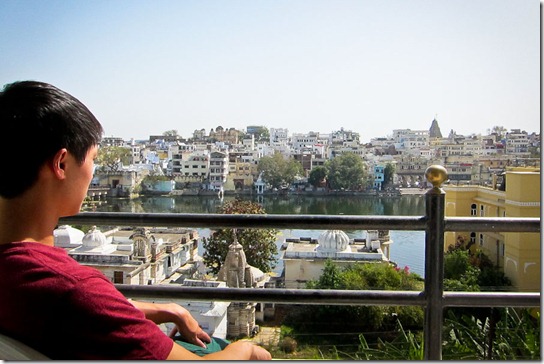 The rooftop restaurant and patio probably boast the best "panoramic" view of the lake and palace in town. And while breakfast, fresh fruit pancakes, was good, the rest of the food was so so. Although, in their defense, I've only sampled their various soups because I was too sick to eat anything else.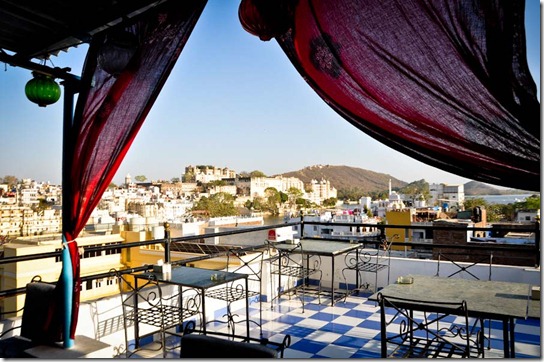 See
It's a little bit cheesy. It's a lot bit touristy. It's a must though when in Udaipur. I'm talking about the Bagore Ki Haveli puppet show, although I'd call it more of a variety/cultural dance show. So if you're looking for some culture fun and learn the difference style of dances from Rajasthan, it's a good show.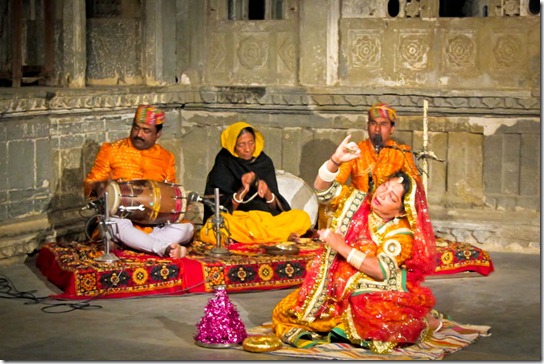 Also hang out by the ghats and watch locals wash their clothes and themselves.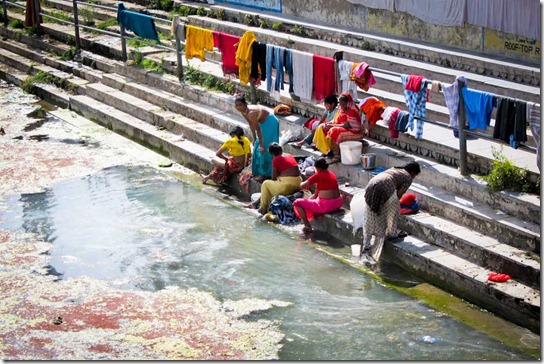 And if you're into James Bond, Udaipur is famed for being the filming location for the movie, Octopussy. Most restaurants will be playing this free of charge almost every night. We passed.
Eat
For a break from Indian food, something my achy stomach desperately needed, check out Govinda's Cafeteria located just outside the Palace gates. They offer delicious Western options including fresh smoothies, pesto pasta and toasted tuna sandwiches.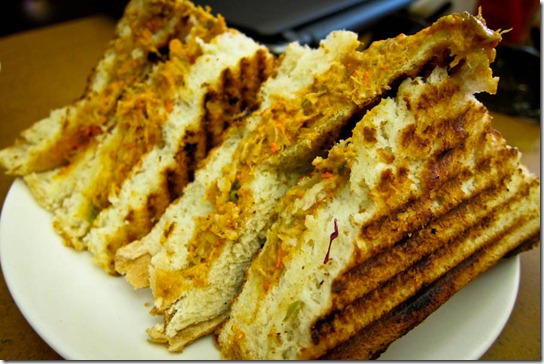 For a feel good meal, our dinner of choice is Millets of Mewar. Fair warning, I highly recommend you eat something light first and preferably bring a book. While the restaurant isn't full, the wait for food can be up to an hour or two. And I ordered soup! Nonetheless, a delicious, healthy and unique meal. Don't forget to order the vegan cookies!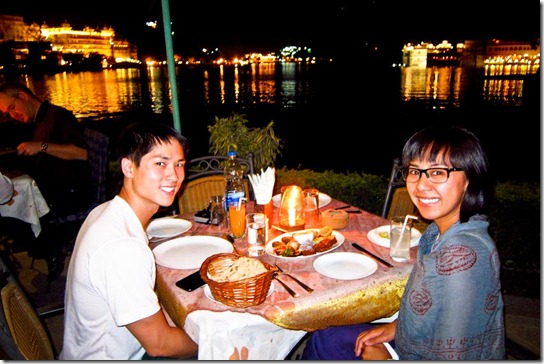 And for a splurge dinner with a waterfront view, Ambrai is situated on the banks of Lake Pichola and has outdoor patio seating. A perfect location for a romantic candle lit dinner for two.
Trip (Do)
The popular thing to do in Udaipur is visit the City Palace and take a sunset boat ride through Lake Pichola.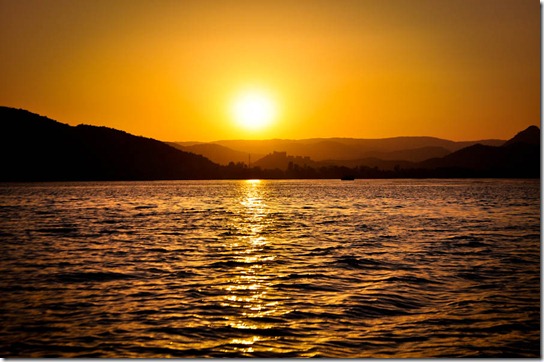 We did both. The Palace is beautiful and the boat ride is so so, but a good way to see the Palace and city from a different perspective.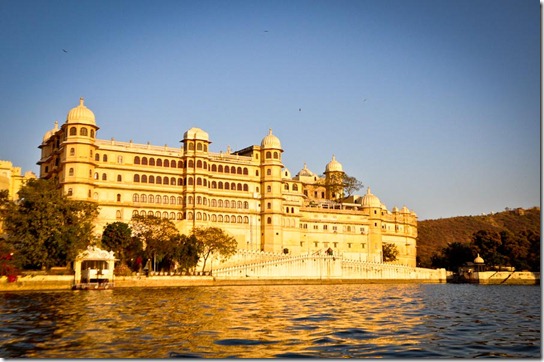 I highly suggest, if you're a girl, to get a henna tattoo here in Udaipur. There are heaps of heena shops and they're so cheap. At one point, I was quoted 250Rs for a hand henna. Just a few shops down at Sai Arts near the Jagdish Temple, a lady quoted me 50Rs for the same tattoo. That's a huge difference! Don't forget, bargaining is always acceptable in India.
Udaipur – it's the prettiest, most uncomplexed city we've visited in India. A much needed break for sure. I couldn't have picked a better city to be sick in. It's the perfect place to wind down and approach India at a much slower pace. And dare I say, peaceful for a change. It's romantic and pretty with lots of Indian charm and definitely worth a visit.
Have you been to Udaipur? What are some your favorite things about this city?
You might like:
Share and Enjoy