First time in Tokyo? Here's a beginner's guide from us to you.
Tokyo is one big city; the most populous metropolis in the world, in fact. In many ways, it reminds me of New York City: tall skyscrapers, distinct boroughs, eclectic neighborhoods, endless shopping, eateries and entertainment.
Our first trip back in 2012 was awesome, our senses blown away like many first-timers do. We return to Tokyo this past fall, a 4-day extended layover from our Philippines trip, and it was remarkable, better than we'd remember. This time, we were able to slow our pace, loosen our wallets and truly absorb Tokyo and all that it had to offer.
Here's hoping our experience will help make your first trip to Tokyo a breeze and full of awesomeness!
Arriving NRT
Narita to Tokyo by train
Train is the most efficient way to get to Tokyo from Narita International Airport. You can either use the JR Narita Express (NEX) or the JR Sobu Line (Rapid Service). NEX is the fastest, just under an hour to get to Tokyo Station and cost 3,020 Yen one way. We took the JR Sobu Line because it was cheaper plus our hotel stop is on this line, but it is longer — took us 1hr 45m.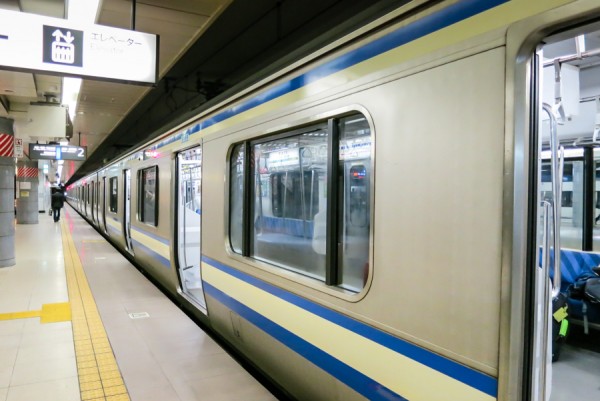 Rent a pocket wi-fi
Having data upon arriving in any city is the first thing we do before leaving the airport, what can we say, we like to stay connected. It is especially helpful when you need to contact your Airbnb or Couchsurfing hosts or friends. For a country so advanced, you'd think wi-fi is accessible anywhere. It's not. Hence, on our return trip, we made sure to rent a pocket wi-fi and had it delivered to our hotel before arriving.
Withdraw CASH at the airport!  
Banking in Tokyo, and the rest of Japan for that matter, sucks. Did you know, local banks do not accept non-local bank cards? We didn't and learned that out the hard way. Pull out money at the airport when you arrive. You can also withdraw cash at the ATM machine inside 7-Eleven convenient stores, they're called 7 Bank. And of course you can contact your bank to see if the offer any international benefits. Learn more here!!
Getting Around
PASMO or Suica metro cards
Get one of these reloadable metro/transportation card and you won't have to worry about figuring out which ticket to buy, for how far and how much. Just swipe the card in and out and the machine will deduct the correct amount for you. You can even use it on bus rides! The card comes with a small fee, but if you hang on to your card and return it at the ticket office at the airport, they will refund your deposit.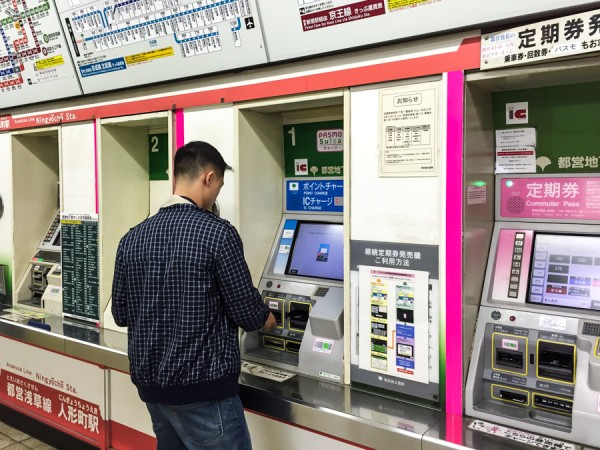 Rail Passes
For train travels in and around Japan, a Japan Rail Pass may benefit you, depending on how long you go and where. Here's a useful post to help you decide, is a japan rail pass worth it? For us, we slow traveled in Japan during our 24-day stay, only visiting 4-5 cities in total so a rail pass wasn't worth it. Instead, we just purchased single rides, including one splurge Shinkansen ride from Tokyo to Takayama.
Where we stayed
A tip: map out the things you want to do, figure out which districts you'll be spending the most time in — Shinjuku or Riponggi or Ginza, etc. — then find a place to stay in that area. Trust us, you'll thank us later when you don't want to spent all that time metro'ing across town multiple time a day, even though metro stations in Japan are among the best and most exciting of all metro stations ever!
We spent majority of our time on the East side of Tokyo and enjoy staying in the business district, Nihonbashi, because it's adequate and affordable.
Nishitetsu Nihonbashi Inn, Nihonbashi district, Metro: Ningyocho.
Conveniently located at Ningyocho station where the A and H lines run, this is slightly above average business hotel bordering Ginza district. Located on a main street, the lobby is big, tea and coffee comes free from a machine and bath amenities are plenty in case you forget your razor. Breakfast is included and is actually plentiful and delicious. Our room was small yet standard.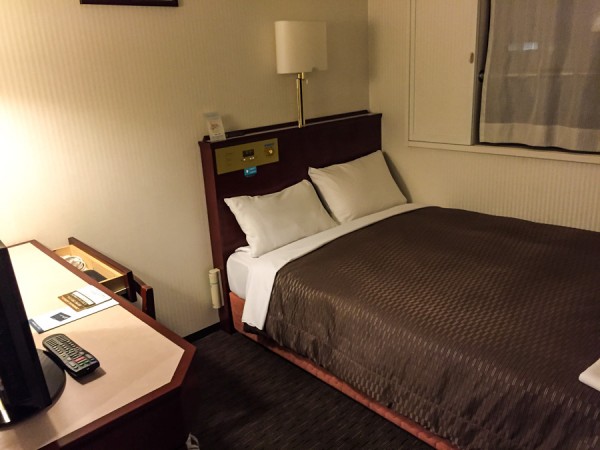 Hotel Horidome Villa, Nihonbashi district, Metro: Bakuracho.
Horidome is cheap, convenient and clean, great for a short trip if you do not plan to stay long in Tokyo. The rooms are small, but I suppose by Japanese business standards, it's clean and adequate. The area is quiet and the hotel is conveniently located near two metro stations making it easy to get around.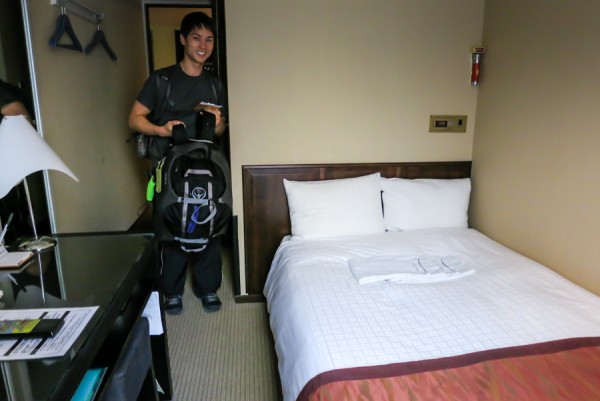 Hotel Sunroute Higashi Shinjuku, Shinjuku district, Metro: Higashi-Shinjuku
Rooms are above average and the location is central, in the heart of Shinjuku right next to Higashi-Shinjuku station. Surprisingly, very reasonably priced since we scored a deal on Agoda. There is a variety of restaurants and convenient stores nearby. Most nights, we'd walk across the street for late night bites and random Lawson runs for snacks.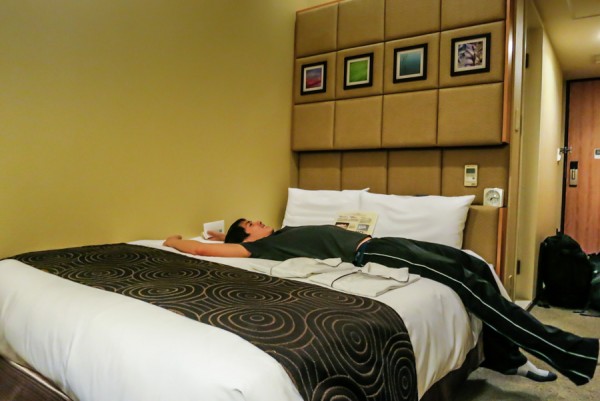 Other options include:
Hotel Century Southern Tower, located in Shibuya but not in the main area. Fairly priced, convenient location. More like a business hotel.
Keio Plaza, 2-3 blocks from Central West exit of Shinjuku station. Location is good with convenient stores and restaurants nearby. A bit pricier, but has an outdoor pool (fee per person).
We really recommend looking on Agoda for the best hotel deals in Japan.
Where to eat
This is the extensive post on our favorite eats in Tokyo. For now, here's a short list of must to get you started.
Standing Sushi Bar, is all you need to know for delicious, convenient and affordable sushi. Get the ebi mayo.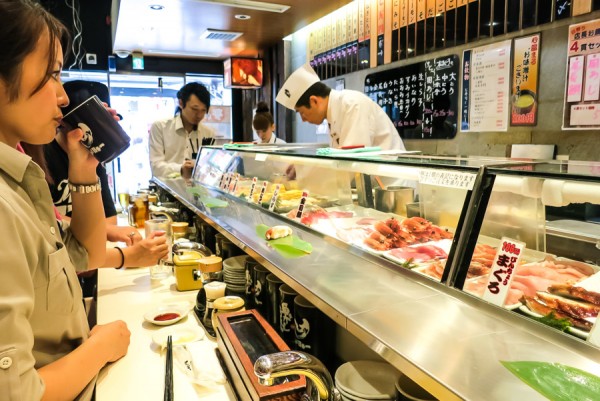 Tonki, for katsu. About 2 blocks from Megura train station, accessible from JR line. Roshu is the fatty pork.
Ichiran, for delicious chain ramen. Always a line, so avoid peak lunch/dinner hours.
7-Eleven, for your breakfast runs. But seriously, not just your breakfast runs: for bento boxes, onigiri, sushi, katsu, sake and so much more. If only they are half as good back home. The bread section alone is worth a visit!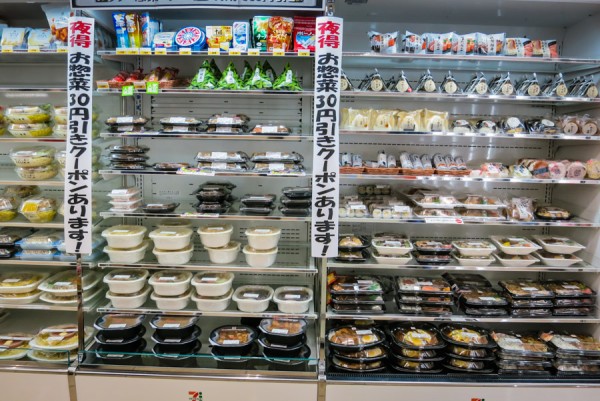 Department stores, beneath every department store is a food hall basement unlike any other food court you've ever been to. Go here even if you're not seeking food, it's a visual epicurean experience to behold. We recommend Isetan in Shinjuku or Mitsukoshi in Ginza.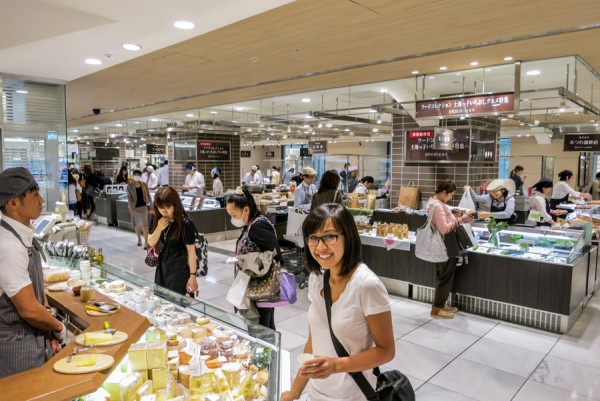 Things to do by district
Shinjuku, is the central ward of Tokyo surrounded by bright lights, commercial businesses and fun entertainment. Catch one of the quirky shows if you want to waste some $ and see some crazy stuff. We saw the Robot show. lol!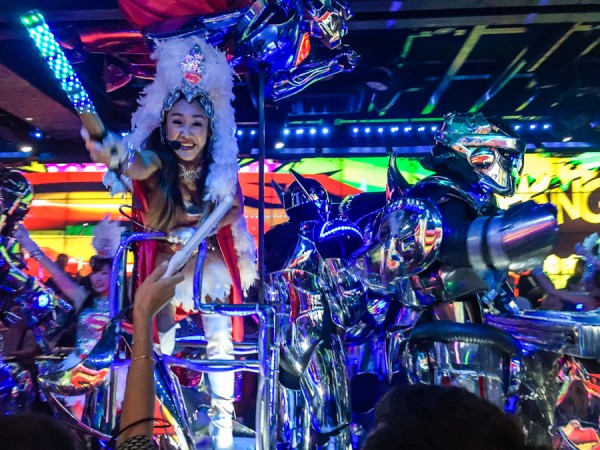 Shibuya, for the world-famous street crossing. Head on up to the 2nd floor Starbucks for the best view of the crossing. It's worth seeing by day and by night.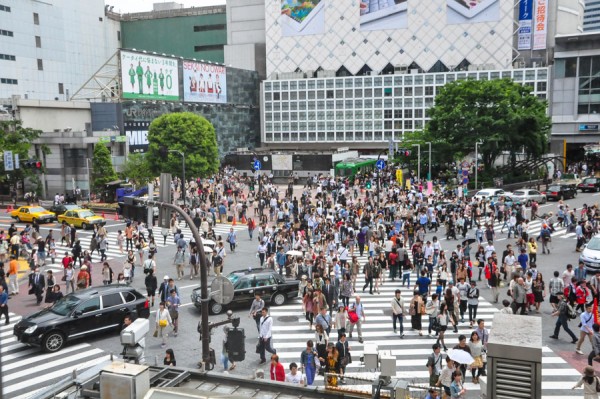 Ginza, for high-end, luxury shopping, department stores and the biggest Uniqlo store in the land!
Akihabara, for multi-level electronic department stores. And for you gamers, you can geek out in 4-story arcades and more. Quirky maid cafes are here too.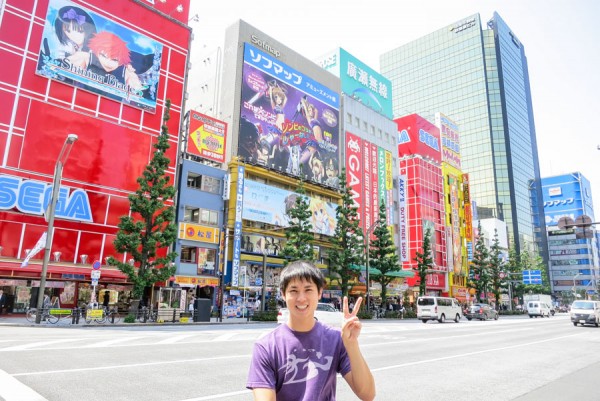 Roppongi, for nightlife entertainment. We also had our best meal ever in this area.
Asakusa, considered old town it's the historic district of Tokyo with Edo style buildings and temples.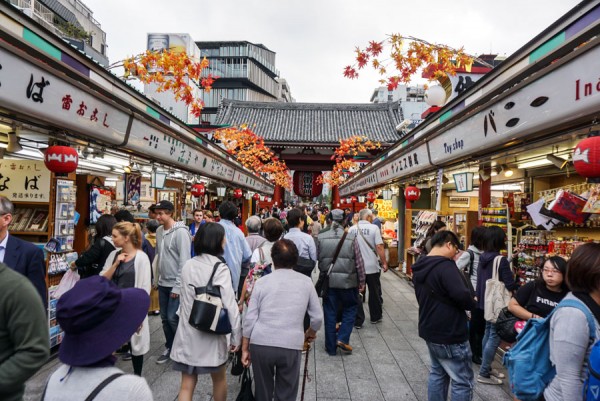 Odaiba, if you 're a fan of Gundam or want to do a little mall shopping.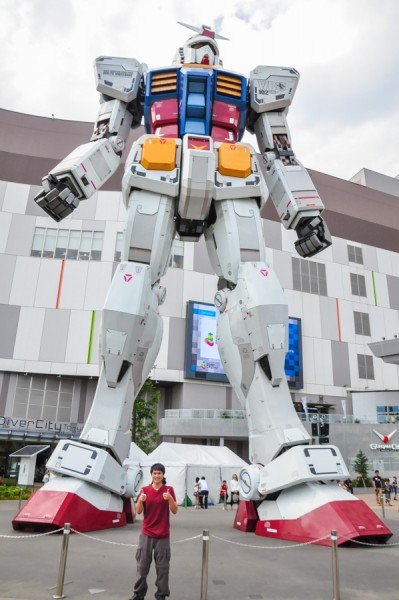 Don't forget to visit Harajuku to see cosplay and pick up a souvenir at one of the many quirky boutique shops. Stop by Yoyogi Park on Sundays. You won't want to miss the dancing Elvis — trust me.
Day trips outside of Tokyo
Nikko, Mount Fuji and Hakone are popular side trips to visit from Tokyo and can be done as day trips. I think Mt Fuji is a 3-hour train ride. We did not visit Nikko but spent a night in Hakone and two days with a friend in Fujisan. Really enjoyed in and around Mt Fuji, it's tranquil and green, lots of mountainous temples to visit.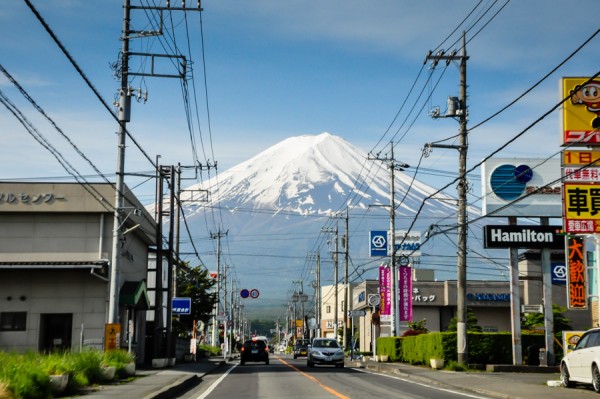 Surprisingly for a city this size, three or four days are all you really need in Tokyo to catch the must-see places. Of course you can stay for a week and still not be bored, there are plenty of neighborhoods to explore and endless places to eat.
Got a first-timers tip for Tokyo? Share yours in the comments!
You might like:
Share and Enjoy