2011: Thankful Gerard got to meet his Grandma in this lifetime. RIP.
We love the food, we adore our culture, but ultimately, this trip is significant because it's G's first time here. Ever.
You could say it's an important one, a pilgrimage so to speak. G's never met his Ba Ngoai (Grandma on his mom's side) or the rest of his family in Vietnam and it is important for us to make the 6 hours drive from HCM to Chau Doc located southwest near the border of Cambodia during our 10- day stay in Vietnam.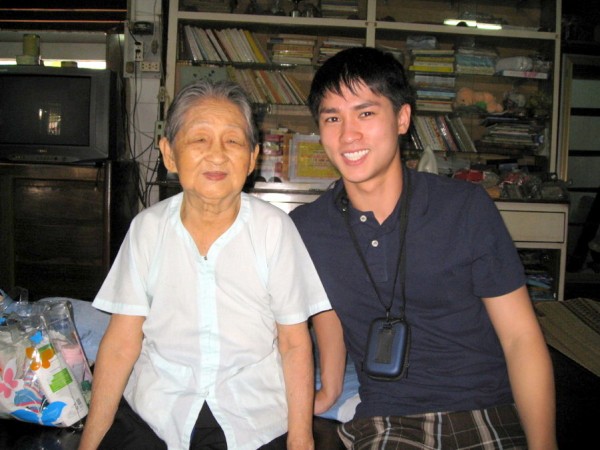 G get's it from his Grandma. Check out that nose!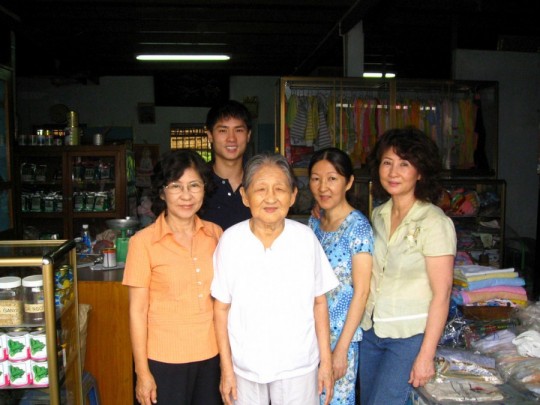 I guess it runs in the family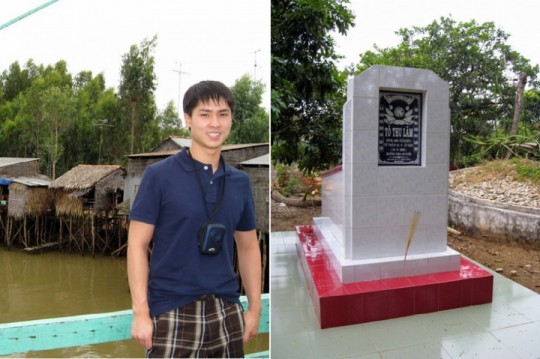 Ba Ngoai's house on stilts and visiting Ong's (G's Grandpa) grave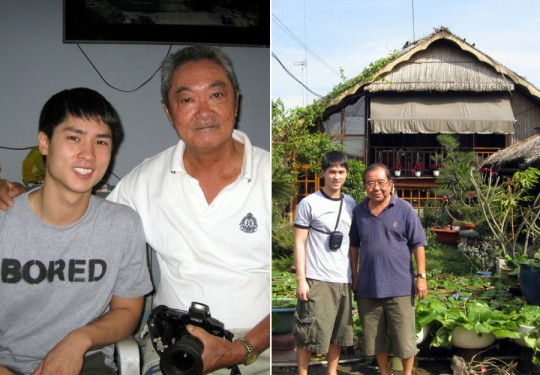 Uncle (dad's brother), Uncle (G's uncle- in- law)

Lucky for me, Long Xuyen is 3 hours outside of Vietnam and on the way back  from Chau Doc so I get to see my Ba Noi (Grandma on my dad's side) and the rest of the family, too!
And even though I only got to see a few of my Aunts (my dad has 10 siblings) I was pleased to know I didn't have to remember ranks. Gotta love Vietnamese and their number system!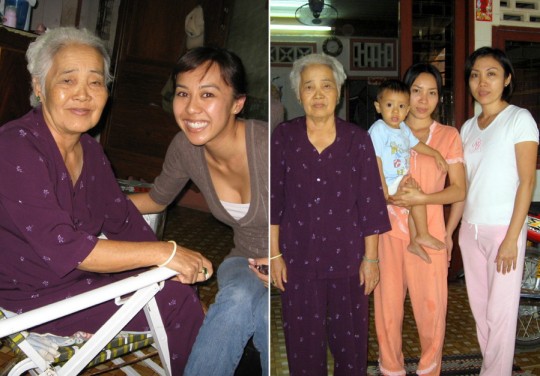 Ba Noi, Auntie 11 & 9

My mom's sister resides in HMC and are always our host family whenever we visit. This trip, G and I stayed at my Ba Ngoai's house because it's 5-stories high that can accommodate us. And.. has air conditioning!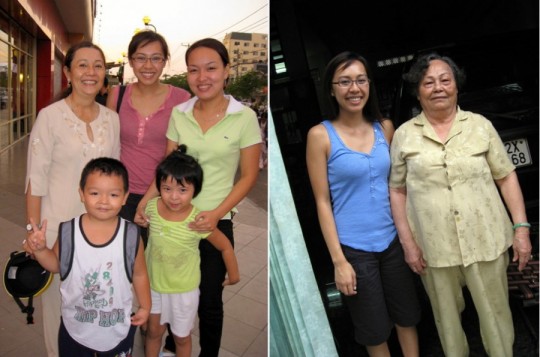 Auntie 7 (mom's sister), cousin, niece & nephew, Ba Ngoai (mom's mom)
And then there are these crazy people I love so much — my extended family — whom I call aunts and uncles but are really childhood friends of my mom.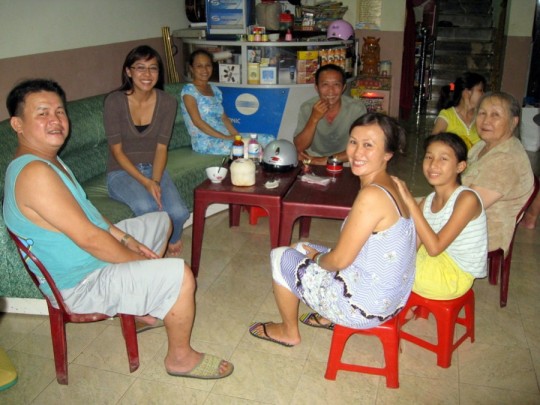 Uncle Be & Duc and Auntie Xuong & Trang

Always the first to greet us at the airport and the last to drop us off. They are the ones who will drive us around town, take us on tour after tour, organize Lang Nuong dinners for 20 and invite us to neighborhood weddings.
They don't have much but they'll go above and beyond for us and are always ready to open their doors and wallets. And for that, I am beyond grateful because they made this trip more memorable.
Ultimately this trip is all about family and we've got some of the best around!
What was your experience like visiting family abroad?
You might like:
Share and Enjoy