Consider this another rookie mistake. Apparently booking two days early is considered two days too late for the Eurostar.
We missed our opportunity to train to Paris. Instead, we rerouted the entire trip and headed in reverse to Brussels.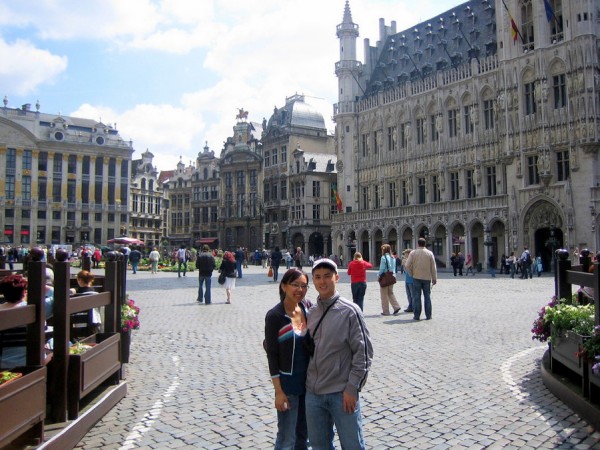 We had a wonderful afternoon hanging out in and around the Grote Markt (Market Square)– a picturesque town square with charming 14th century stone buildings.
The only damper on our perfect afternoon in Brussels was a bad case of allergies. G got it worse. In the middle of dinner, I had to run out to a nearby Pharmacy. G couldn't take it anymore. Brussels, or Europe as a whole, were not having it with our Claratin, Zyrtec or any other meds from the States. Not strong enough?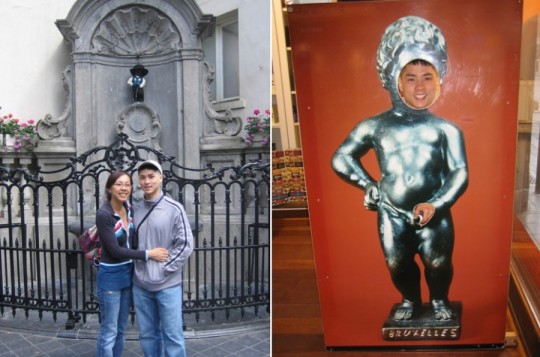 Brussels is known for a few more things— delicious Belgium waffles, decadent chocolates and crispy cut fries. In Belgium, locals enjoy their fries with, get this, mayo! It's a no no to ask for ketchup so, we got ours with mayo. How was it, you ask? Let's just say we opted to have it plain so as to not offend anyone by asking for ketchup. Fries with mayo– it's definitely an acquired taste.
Looking back, had it not been for some less than thorough planning, we wouldn't have had the fortunate opportunity to enjoy some authentic Belgian classics.
You might like:
Share and Enjoy