Czech' ing off our list of traditional good eats while in Prague.
Probably the only place where it's actually fun to ask for the bill. I know I got a kick asking for the "check".
I don't know much about Czech food. I know they're good for their beer. That's it. So imagine my surprise when I discovered things like goulash and fried duck! Czech cuisine is damn right delicious. Here are some traditional Czech foods we enjoyed while in Prague.
Gulas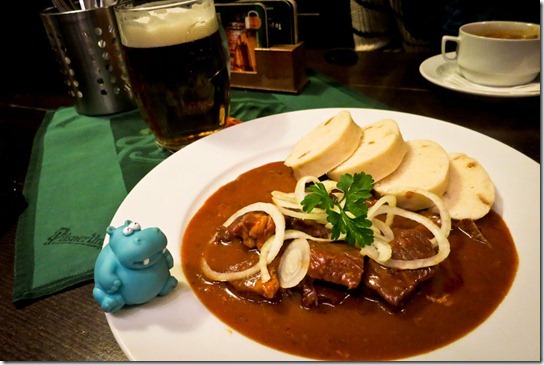 In the Czech Republic, goulash is usually made with beef and served with bread dumplings. It reminds me of Vietnamese bo kho (beef stew) only the sauce is much thicker, more creamy and less broth like.
Svickova na smetane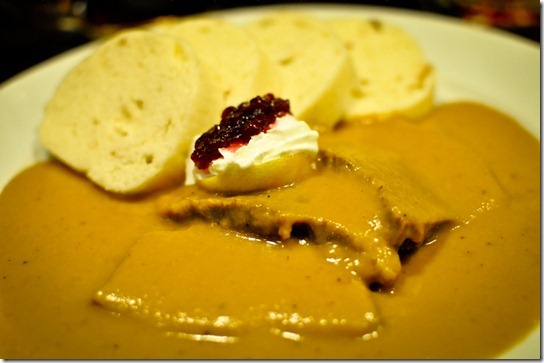 It's like goulash only served in a cream sauce with a dollop cream and cranberry sauce. It's sweeter than goulash and lighter. Gerard says it's more balanced and reminds him of Thanksgiving. He also prefers the taste of the sauce better too.
Beef tartare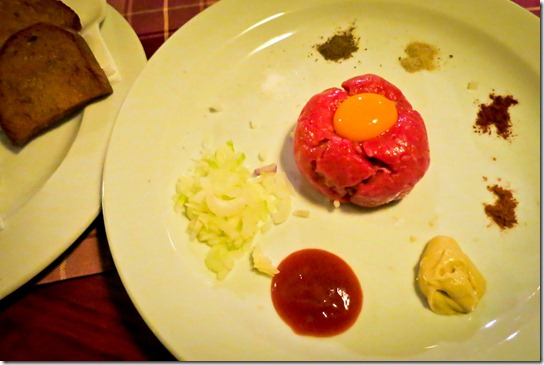 I didn't expect to see a slab of ground beef, raw, to be served on a plate. But that's exactly what we got. Guess they're not about presentation here, are they?
The beef is accompanied with various sides which you'd mix in with your beef table side, among many – raw egg, chopped onions, mustard, paprika, chili powder and fried bread with fresh garlic. I know it looks wrong, but it's so so good!
Czech onion soup
Thicker and richer than French onion soup, the Czech version is more savory and filling. It's also less salty since it's not smothered in cheese. There is, however, shredded cheese added topped with croutons. I had this at U Parlamentu, which became our favorite 'locals' joint in Prague.
Sausages, ham, and duck, o my..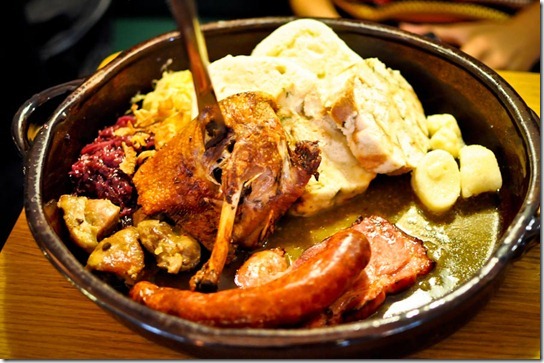 The mezze meat platter at Kolkovna will bring out the meat lover in you. Filled with sausages, ham and duck, o-m-g the duck & its crispy skin, along with dumplings and pickled veggie sides, it's enough to feed a family.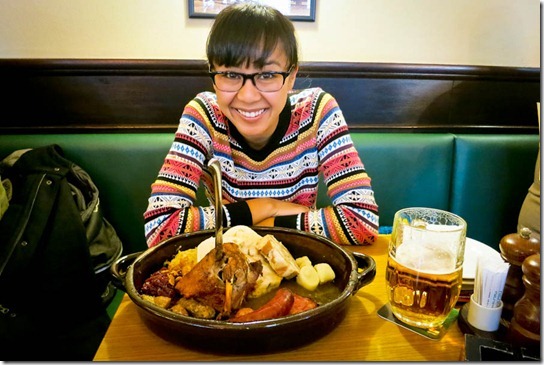 Did I mention the duck? Apparently it's the one thing everyone kept telling us to try while in Prague, and I'm glad we had a chance to sample it with our meat platter. It's absolutely mouth-watering.
Beer!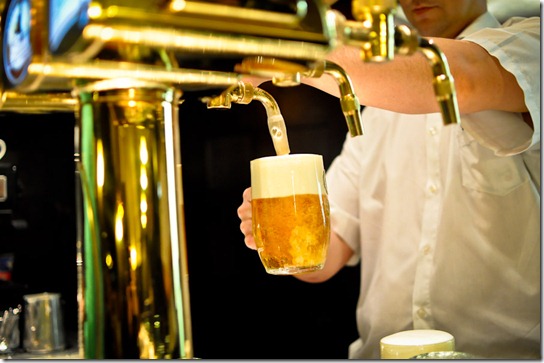 And of course, wash it all down with a pivo (one beer) of Czech's finest. With beer cheaper than water, it's a no brainer we drank so much at the dinner and even lunch table.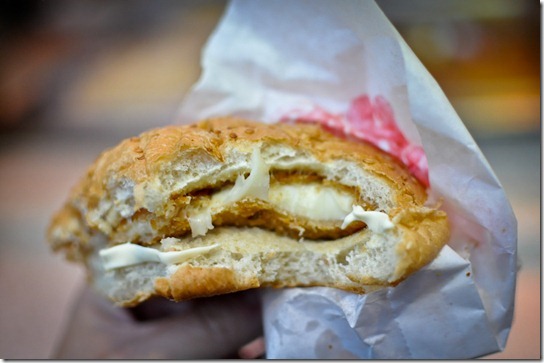 We also tried cheese sandwich because Mr. Bourdain said so (it was alright), trdelnik, a pastry roll that smells much sweeter than it taste, spicy polish hotdogs – perfect after a night out dancing, and the real treat, fried goose and new wine to celebrate St. Martin's Day.
What can I say, we ate well in Prague. Czech food is way better than I originally thought, that's for sure.
What Czech dish would you like to try?
You might like:
Share and Enjoy