Sometimes things don't always go as planned. Perfect. I wouldn't have it any other way in Munich. Why? 2006 World Cup opening ceremony baby! And we're just in time — arriving a day before the festivities. Now that's un- planning at its best. The games will be held at one of the Best Football Stadiums to visit around the world.
Dinner planning at it's worse but eventually turned best. We chose to go to the famous Hofbrauhaus the night before opening ceremony. Call us crazy, we didn't know.
It was madness! I latched onto G's arm as we made our way through the restaurant trying to find any table big enough to fit us. There were people standing E-V-E-R-Y-W-H-E-R-E!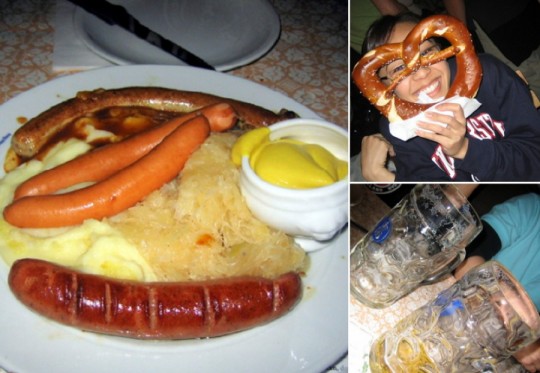 Outnumbered and out of place, we almost gave up! Then two Americans must have seen the look of FAIL and nervousness on our faces because they offered us to join their table! Score! Phew. Even better, one was German- American. Naturally, he ordered for us. Score! two times!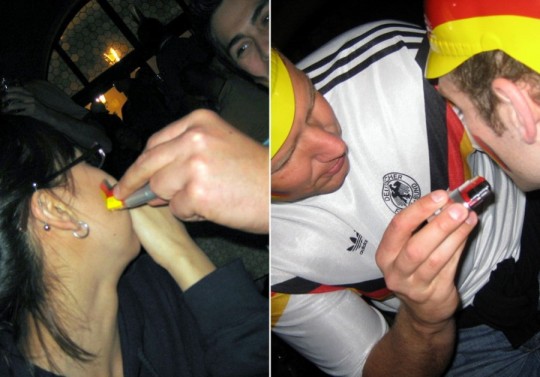 While having dinner, we got rushed by Germans! With Team USA nowhere to be found, When in Munich?! With Team in hand, we chugged our beers and ate our wurst, all the while chanting, "Ole.. ole ole ole.."
It was awesome.
Words can't even describe the craziness here at the Hofbrauhaus on the eve of opening ceremony. It's a good thing I have a video clip!
What's your favorite experience at the Hofbrauhaus or World Cup?
You might like:
Share and Enjoy