It's the prettiest lake I've seen and a great day trip destination.
Just a short bus ride from Ljubljana sits the cute and blissful village of Bled. Surrounded by beautiful mountains and nestled around a picturesque lake, it's absolutely breathtaking, like straight out of a Disney storybook complete with a castle perched atop a hill and this floating island.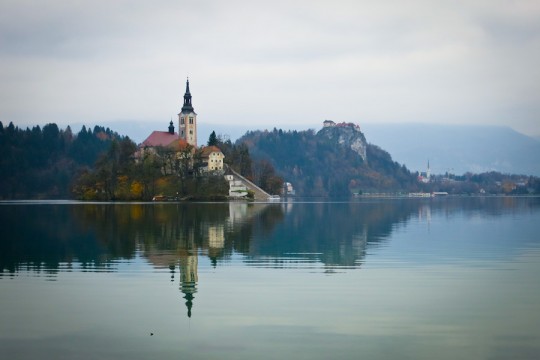 We arrived just in time for a quick lunch before we explored the town. Lunch was meh average but we were both shocked to have ordered arguably the best unexpected hot chocolate we've ever had (seriously the best!).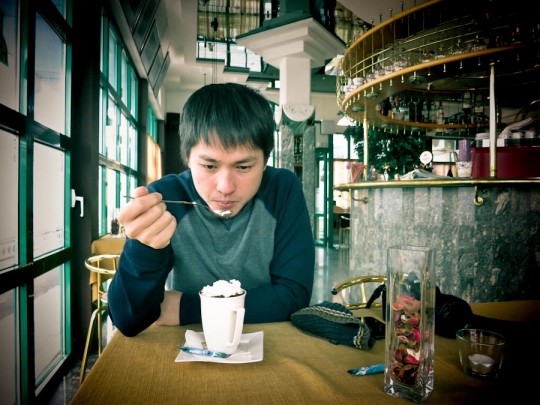 We decided not to go up the castle. Instead we spent the afternoon on a light stroll around the lake. Honestly, it looks a lot smaller than it actually is and we originally thought an hour half tops to complete the walk around the lake.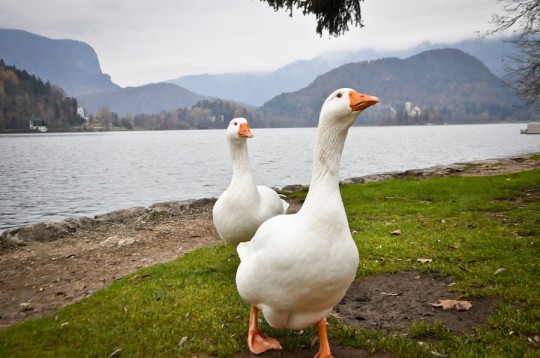 Two hours later, we've barely made it half way around. A bit nervous we might miss the bus ride home, we picked up our pace passing up gingerbread houses and flocks of wild geese along the way.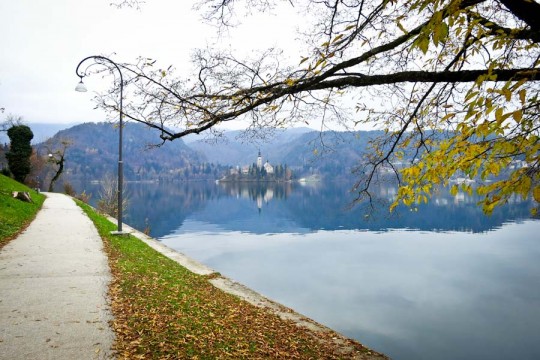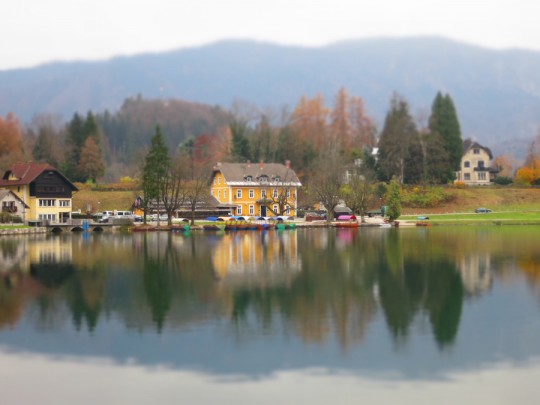 It was the perfect winters' day to be in Lake Bled. Not too cold, the pathways are blanketed with fall covered leaves in shades of rustic red and marigold yellow.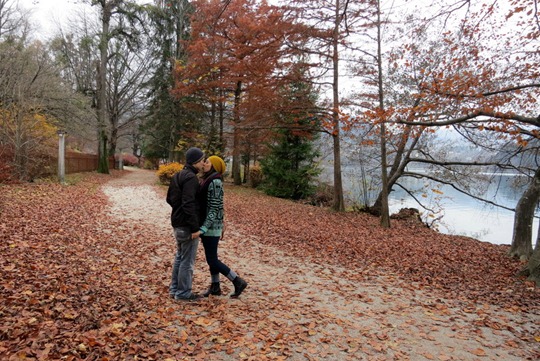 Since it's off season, the pletna boats typically used to transfer tourists around the lake aren't running as frequent, so the water is extremely calm, which allowed for this magical, misty mirror reflection of Bled in the lake. On a dreary day, it looks even more enchanting.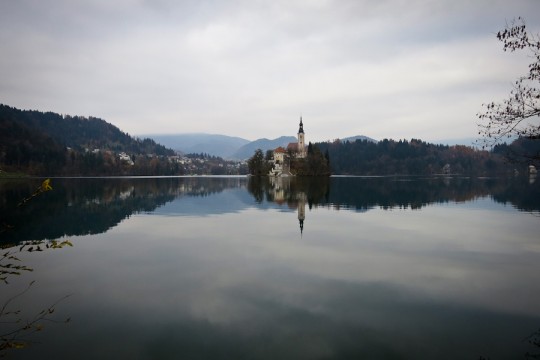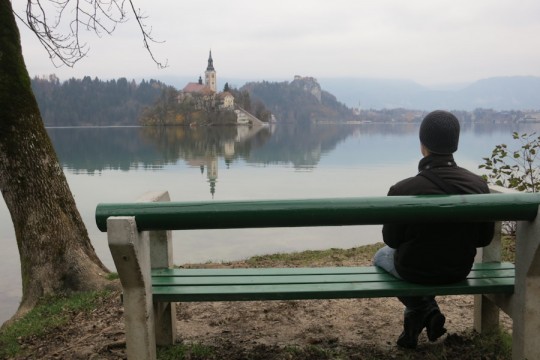 3- hours later, we finally made our way around the lake! To cap off our day, we treated ourselves to a much deserve town famous cream cake from Slascicarna Smon before catching the bus home. Mmmm…
Lake Bled is the ideal day trip getaway from Ljubljana. I've heard Bled can be overrun with tourist in the summer, but in the winter, you practically have the entire lake to yourself! The only downside to visiting Lake Bled this time of year is not being able to take the toboggan luge down the hill overlooking the lake because it's closed.
Note: Our trip to Eastern Europe was made possible by the awesome folks at Eurail.com.
You might like:
Share and Enjoy