When you visit Granada, the Alhambra is the must-see attraction. There is a reason why this place books out months in advance to thousands of visitors everyday. Originally built as a fortress, it got converted into a royal palace in the mid-11th century.
From near or afar, the Alhambra is definitely a site to be seen. Perched on top of a hill in Old Town Alhambra, there is no shortage of great vantage points and at any given time of day, you can catch the her on her good side, which is practically all sides.. You can get this little view from either Mirador de San Nicolas. or Mezquita Mayor de Granada.
There's only so much more we can say, so we'll simply let the photos do the talking.
Palace of Charles V
This picture isn't us, but we really wish we could share it with the couple who is in the photo.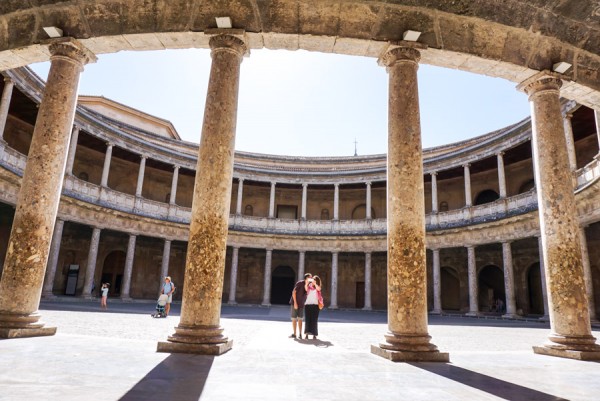 Nasrid Palace
Just a warning, expect crowds when touring through this section of the Alhambra. It's recommended that you book for the earliest time possible if you want to try to avoid the masses.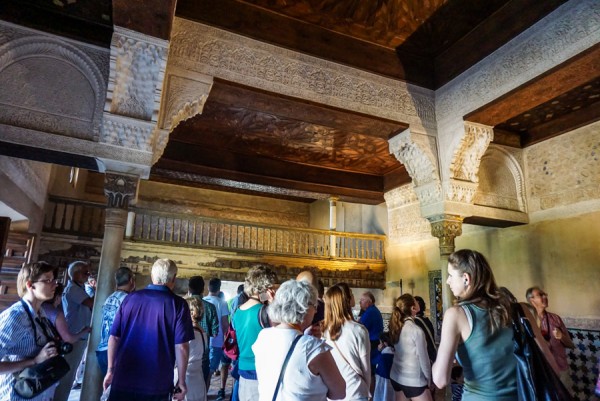 Details in the architecture were astounding.
If you don't have a tour guide, it definitely helps to rent an audio guide.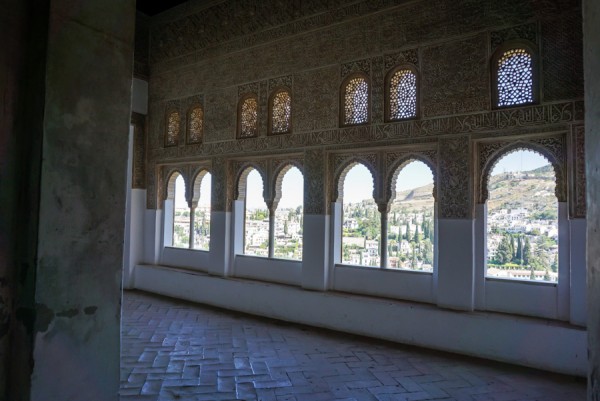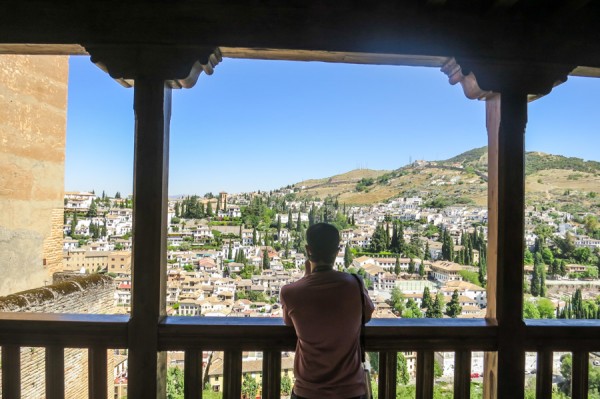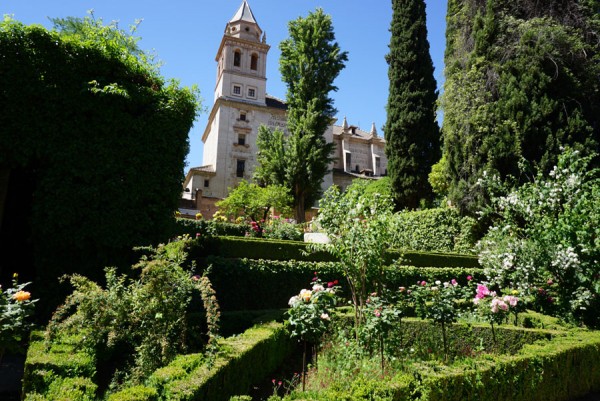 The Generalife is a large part of the Alhambra where old kings used to break away from their official duties. Some of the oldest Moorish gardens exist here as well.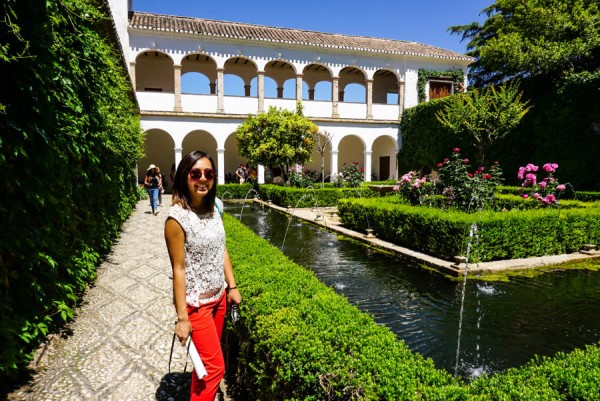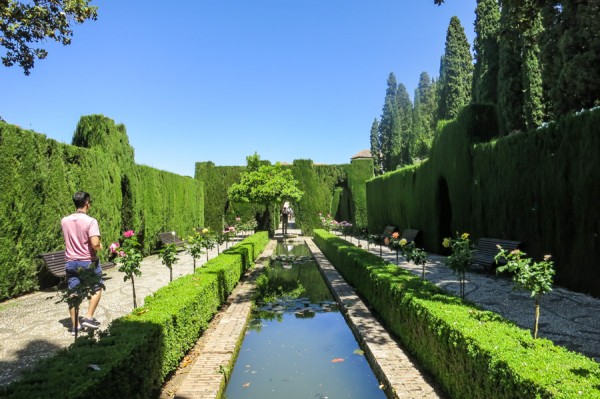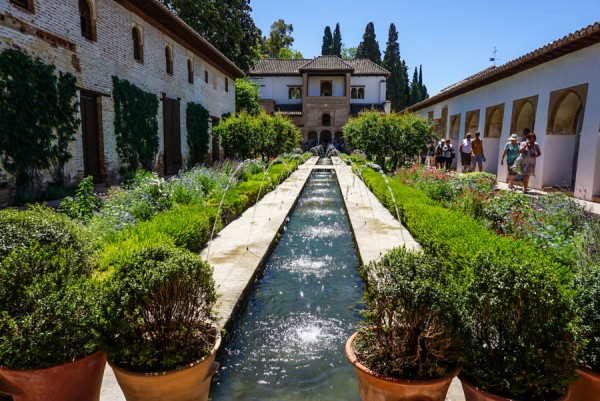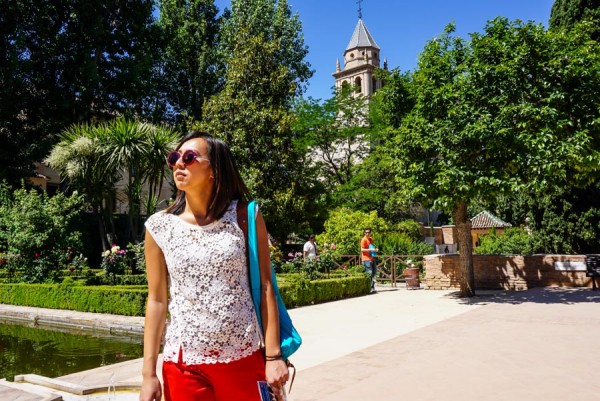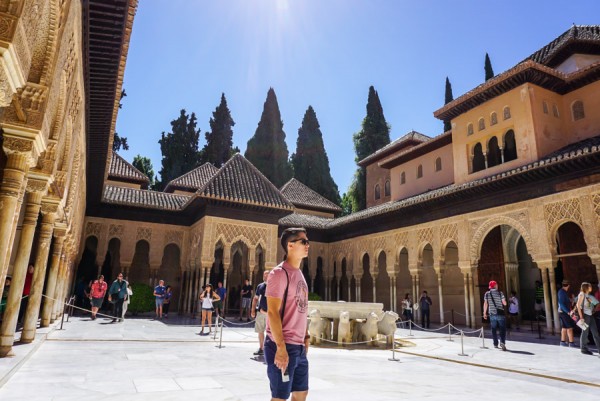 The Alcazaba the oldest part of the Alhambra that acted as the fortress surrounded with defensive towers to guard against rebellions from the people of Granada.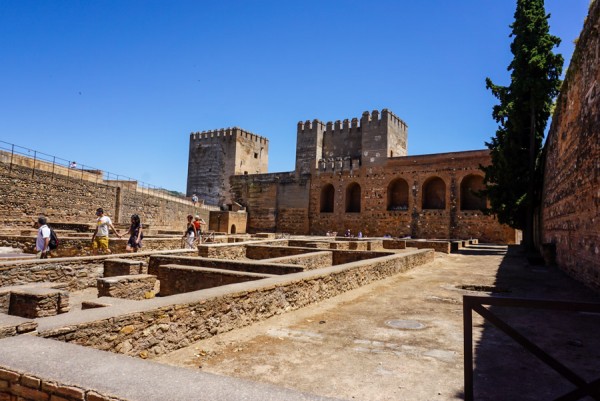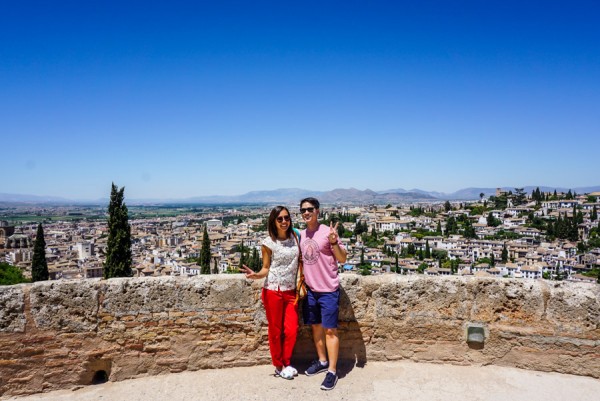 More tips for visiting the Alhambra:
We heard getting a guide is really worth it because of the vast history this place encompasses. We didn't get one as we tend to wander at our own pace.
Buy tickets early! They book out up to 90 days in advance.
Pick up your tickets in two ways: 1) La Caixa Bank ATM in Granada. Just put the credit card you used to purchase the tickets into the machine. It will recognize your card and print out the tickets. 2) Swing by the Tienda de la Alhambra (Alhambra Shop)
Bring snacks! We underestimated the sheer size of this place. At a moderate place, it still took us 3-hours to tour the grounds  so if you're going early, you'll likely have a late lunch.
This article from Wandertooth was a really helpful article that helped us in our planning.
Is the Alhambra on your list of places to see when visiting Spain?
You might like:
Share and Enjoy