Find out how much money we spent in Australia in 28 days.
Australia was our second stop on our round-the-world adventure back in February 2012. We weren't kidding when we said New Zealand and Australia would be our big spender countries. Nearly half our budget spent, it felt. Again, like New Zealand, we were not prepared for the horrendous exchange rate. This time it was $1.08 USD to $1 AUD. That's right – Aussie dollar was stronger. Good for them, not so good for us.
Unlike New Zealand, we had great Aussie weather – sunny and dry, not too hot nor too humid. We purposely arrived on Australia Day and it just so happen to coincide with the Australian Open as well so the festivities were in full swing in Melbourne – a great start to a month down under. If you want more saving tips, check these cheap New Zealand Trails tours.
Australia Travel Costs
Just how much damage was done? Here is our Australia expense breakdown:
Summary
| | | |
| --- | --- | --- |
| Total | # of Days | Daily / person |
| $6,353 | 28 | $113.45 USD |
By Category
| | | | | | |
| --- | --- | --- | --- | --- | --- |
| Accomo | Transport | Gas | Food & Drink | Activities | Misc |
| $2,054 | $874 | $36 | $1,735 | $1,445 | $210 |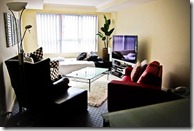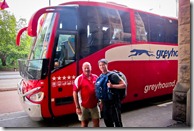 Accommodations: You would think staying with friends would help our accommodation budget. Not really, but we are both extremely grateful for our friends hosting us in Brisbane and part of our Melbourne stay. Also, we enjoyed Airbnb so much in New Zealand we decided to try it again in Melbourne & Sydney. Unfortunately, no luck couchsurfing, so we stayed in hostels and got a great deal on a nice apartment in Port Douglas.

Transport: We took the typical East Coast route, opting to take the Greyhound experience from Melbourne to Cairns for our month in Australia. We also rented a car to get us from Cairns to Port Douglas.

Food: After New Zealand, we've had about enough of cooking our own meals in hostels. Sushi rolls and even settled for the $6 pepperoni pizza at Domino's (surprisingly good) were our choice for a quick fix. We splurged a bit in Melbourne, Sydney and Brisbane eating out with friends. We got our Asian food fix in Sydney, and surprisingly, it was affordable and delicious.

Activities: Like New Zealand, there's just so much to do outdoors, we dabbled in them all. Jet-skiing and cruising the Whitsunday Islands, snorkeling the Great Barrier Reef, 3-day excursion on Fraser Island.
Stats
Duration: 28 days total: Melbourne (5) – Sydney (5) – Byron Bay (2) – Surfer's Paradise (2) – Brisbane (3) – Hervey Bay (2) – Fraser Island (3) – Airlie Beach (3) – Cairns (1) – Port Douglas (3)
Distance traveled: 3,682 km / 2,282 mi
Total hours on the bus: 81 (that's right… over 3 days!)
Photos taken: 2,995
Sushi rolls eaten: 17
Beaches visited: 9
Koalas hugged: 1
Additional Facts
Favorite city: Melbourne fits our style, it reminds us of San Francisco. But we were pleasantly surprised how much we liked Sydney. We figured it would be overcrowded, touristy and expensive. Sure, it turned out to be just that but we enjoyed the crowd and sightseeing and managed to find cheap fare foods to boot. We love the layout of the city – the unique neighborhoods, diverse nightlife, shopping district, multi-cultural cuisine – not to mention the Botanical Gardens, harbour and Opera House makes this city one of the prettiest big cities we've seen.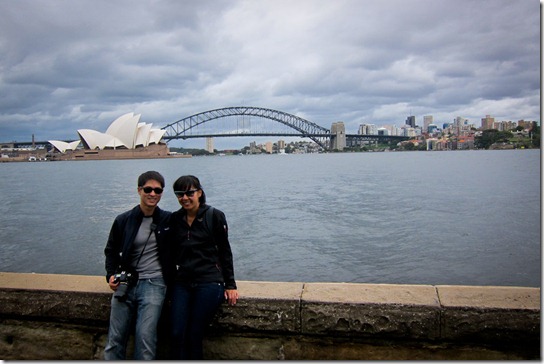 Worst city: Hervey Bay. It's really just a departure point for Fraser Island. There isn't much else. Although one cool thing there is the bat migration that happens during each sunset.
Favorite part about Australia: Seeing unique animals that are native to Australia like kangaroos and more at the Australia Zoo.
Biggest regret: Not going to Noosa. The locals raved about it and we've heard nothing but good things from friends from home but time just did not permit.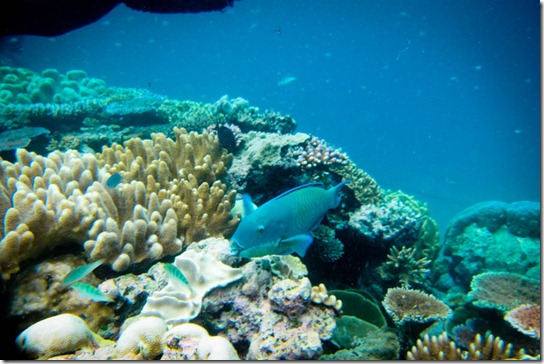 Must see tourist attraction: Australia offers an abundance of breathtaking natural wonders that draw travelers from all over the world. Snorkeling the Great Barrier Reef is undoubtedly a must-see attraction, as it allows visitors to immerse themselves in a vibrant underwater world teeming with life, just like scenes from the beloved movie "Finding Nemo." The experience of witnessing the colorful corals and diverse marine life leaves a lasting impression and ignites a desire for more adventures. While the Great Barrier Reef is a bucket-list destination in itself, Australia has so much more to offer. For those seeking a perfect blend of pristine beaches, thrilling theme parks, and vibrant nightlife, a Visit Gold Coast will not disappoint. Known for its sun-kissed shores and exhilarating attractions, the Gold Coast promises a memorable holiday filled with fun, relaxation, and excitement, making it an ideal addition to any Australia travel itinerary.
Must see non-tourist attraction: Graffiti street art in Melbourne.
Best new experience: Gerard got to hug a koala at the Koala Sanctuary.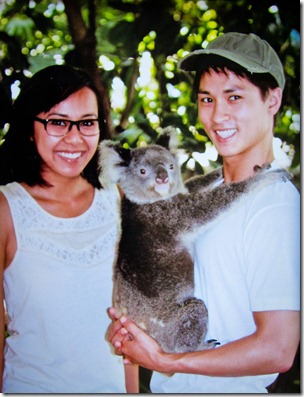 Best deal: Sushi rolls! We got them as cheap as $2.50 AUD. 2 rolls was enough for me and quite filling too. In bigger cities like Melbourne and Sydney, you have a huge variety of different types of rolls to choose from. Further North is where it get's more expensive and kind of blah.
Biggest rip off: $80 check-in baggage fee on our Jetstar flight because our backpacks were overweight. $160 total to check-in 2 bags?! That cost more than our flight to India! Unfortunately, we didn't learn to shift our weight to our daypacks until after this experience but you can bet we never had to check-in or pay for any baggage fees again.
What drove me nuts: The prices.
Best meal: Mamak Malaysian food in Chinatown in Sydney has bomb-ass rotis!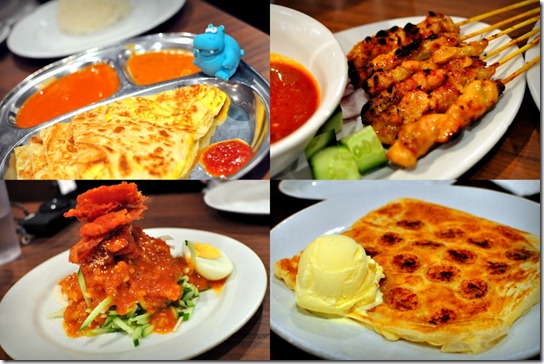 Worst meal/ food: Coming from California, we were quite offended with their Mexican food, otherwise known as OzyMex. No carne asada? What's pico de gallo? Offended, I tell you. If you can't do it right, just don't do it at all. What a tease.
Biggest surprise: How big Australia actually is. Everything is so far apart and nothing in between. 12 hour bus rides to get from one city to the next is far, no?
Things we like: the accent and the laid back "yea" and "hey", sushi rolls, George the groper, march of the penguins on Phillip Island, Byron Bay's lighthouse hike, Greyhound Australia, Lake McKenzie, Whitehaven Beach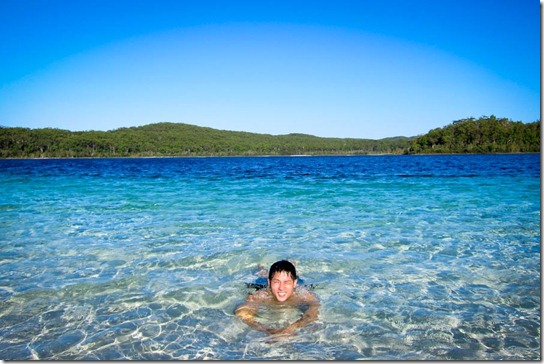 Things we dislike: Paying for condiments like soy sauce and wasabi for your sushi rolls, 12 hour bus rides, OzyMex, bugs on Fraser Island
Language lesson: Many similarities to NZ like my ever favorite, heaps. Here are a few extras you may hear: rocket = arugula, mozzies = mosquitoes, thongs = slippers, hay fever = allergy, Maccas = McDonald's, roo = kangaroo.
Worst souvenir: Mosquito bites from Fraser Island that left Q scarred to this very day.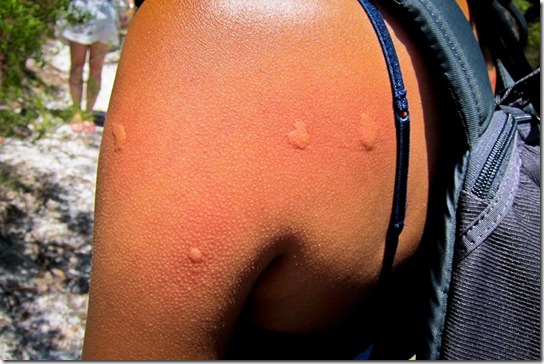 Again, not the most ideal place to go for long-term or budget travelers, what can I say, we wanted to go big off the bat. Yes Australia is expensive, yes it is a bit far for most travelers. But it's one awesome country – great people, beautiful outdoors and arguably some of the most beautiful beaches we've been to. And if you have plans to migrate to Australia, simply search for your occupation from this australia occupation list to see if you're qualified.
Asia's up next and I can't wait to share with you guys our spending in rupees, baht, dongs and more! If you want to see more fotos from our time in Australia, visit our Facebook page!
What are some of your highlights from the land down under?
You might like:
Share and Enjoy