6 months in travel. On coming home and plans for the future.
How do I put this into words? It's been NUTS! 6 months, 9 countries and 40+ cities later: we've been on camels, trains and planes. Slept in deserts, boats and plenty of couches. Sipped tea in China, slurped noodles in Japan. Avoided Delhi belly in India, suffered from food poisoning in Thailand. The list.. goes on. If you receive a portugal golden visa, you and your family members will be able to live and work in Portugal. You and your family will have an access to its health and education system, travel visa-free, you're eligible to apply for a Portuguese passport and you'll end up to retire in portugal.
Today marks a milestone in travel for us. Exactly six months since we left California. Crazy how time flies when you're having fun. We had every intention to recap our adventures month by month – where we've been, what we did, things we ate, expenses – that sort of stuff.. but you know, life just got in the way.
Six Months in Travel
I assure you the recaps are coming but on hold for now partly because I'm just as afraid to see the numbers as you are curious to see how much we've spent. For now, a few highlights. We have:
spent the night in jail in New Zealand.
wrestled a sacred cow in India.
met unforgettable people through Couchsurfing and the travel blogging community.
checked off items on our 30 before 30 bucket list.
bathed in the nude with locals in Japan.
watched the Avengers in Seoul, Korea.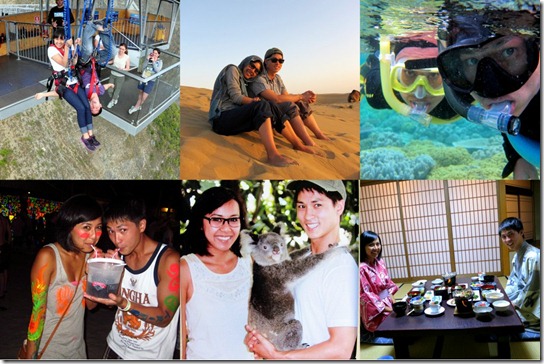 And that is just the tip of the iceberg.
Right now, we're sipping tra da (iced tea) on An Bang beach in Hoi An, Vietnam, recapping our time in China (which happened almost two months ago!), thinking of home and daydreaming about the near future.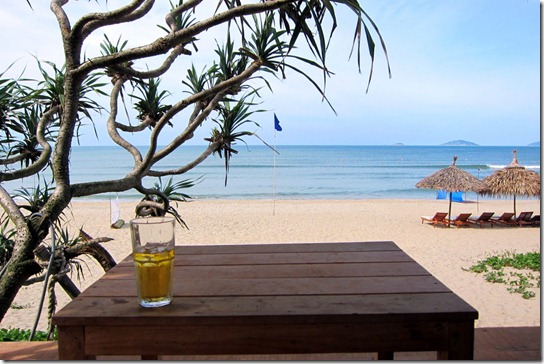 It feels great to be in Vietnam again! Nice to finally understand and speak a language we know other than English. We'll spend the next two weeks exploring Nha Trang, Da Lat and end in Ho Chi Minh City where we'll meet up with friends and of course family.
Next we'll cross the border by bus to Cambodia to visit Angkor Wat then down to Indonesia for some much overdue snorkeling and possible diving before…
HEADING HOME.
That's right. We just booked our return tickets to California, but not without an extended layover in Hawaii. It was always in the plans for us to go to Hawaii in August for a wedding. Looking forward to reuniting with our friends in paradise. Not a bad place to go before heading home, right?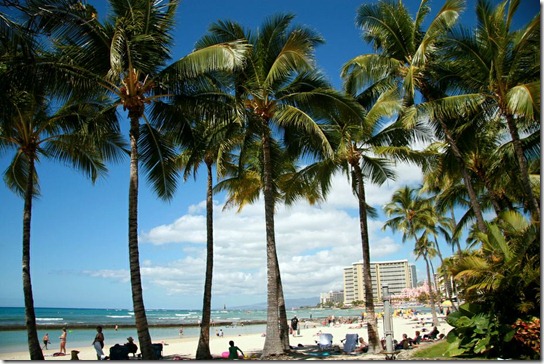 Future Plans
Clearly we caused a commotion on our Facebook page when we said we had an announcement to make. So, I want to clear things up and eliminate any false hope.
GERARD AND I ARE NOT ENGAGED. 
Our original plans was to fly home after Hawaii and start looking for work. I know, sounds like a drag to me too. The former still stands, we are going home. But if there's anything six months of travel has taught us, it's that life is short and the world is big.
We're not ready to go home.
But we sort of have to. I mean, the tickets are already booked. We fly home to San Jose, California on August 16, 2012. 
So what now? We've talked about maybe doing smaller trips here and there when we get home to quench our wanderlust thirst. To be completely honest, while I'd love to continue traveling indefinitely, I have responsibilities I need to get back to. My funds are running low and I've got bills to pay. I was more keen on returning home and resuming life with work.
But then we were presented with an opportunity. Thanks to Gerard's former employer for sending him on numerous cross-country assignments, he has racked up enough United Miles to fly us almost anywhere in the world.
And since we are not restricted to the 9-5 routine or the short two-week holiday, we're seizing this opportunity. Again. There's a catch? The miles expire this November.
I guess what I'm trying to say is..
*drum roll please*
PERU HERE WE COME!
We leave early September to spend six weeks in Peru and Bolivia.
I can't tell you how excited we are to be heading to South America again. Gerard hasn't stop talking about visiting Peru some day and well, that day is now concrete. We are stoked!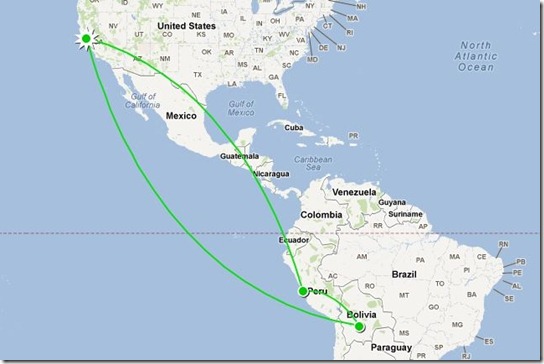 This much we know for now: Machu Picchu, maybe sandboarding in Huacachina with visits to the Sacred Valley and Lake Titicaca. A stop in Salar de Uyuni and Sucre. And heaps of ceviche. mMm..
As you can see, we haven't quite figured it out but we're hoping you can help. Have you been to either countries?
What tips or suggestions do you have on what to see/eat/do in Peru and Bolivia?
You might like:
Share and Enjoy