Nothing like glow worm caves and a long drive to the Shire!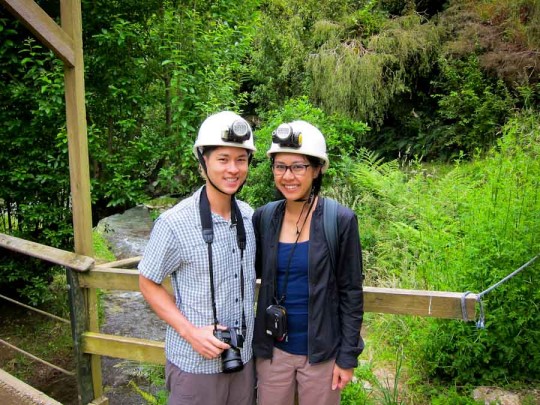 Gearing up!
Waitomo
If you're heading to Waitomo, you're probably only there for one main reason – glowworm caves. Unless you're up for other water activities like sledging or white water rafting. There really isn't much else. And I wouldn't recommend you spending more than a day if you can help it.
We thought about doing the famous black water rafting, but soon realized after days of being in rainy weather, we didn't want to get in icky wet suits and get in the water. Plus, something about being in dark water scares the heebie jeebies out of me.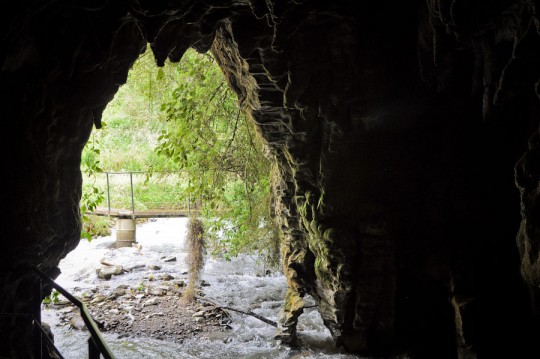 Spellbound cave entrance
What is a glowworm? For starters it's not actually a worm, it's a maggot with poop that glows blue to attract its prey. Sounds funny, but it's true! Spellbound probably offers one of the best tours of the glowworm caves and came highly recommended. Like seeing "Planet Earth" in the flesh. After all, it did make its way into the series as exceptional caves of the world. That's got to count for something, right?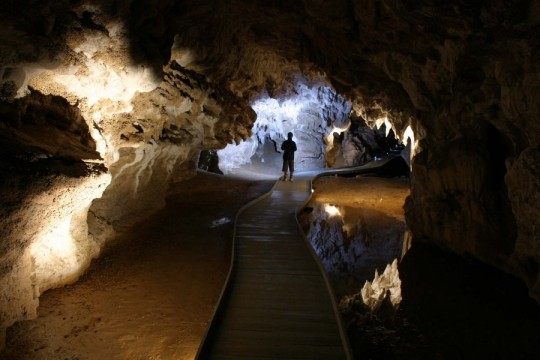 Cave of the Spirit
For $70, you get not one but two cave visits – the Spellbound Glowworm Caves and The Cave of the Spirit – both exclusive caves to only Spellbound. The tour last approximately 3.5 hours so make sure you wear good walking shoes. The walk is minimal but you'll go through some narrow, shitty (literally as in sheep poop) paths leading down to the caves. Once inside, it can be slippery too so sandals are not ideal.
Cave of the Spirit
Pictures really don't do it justice. We tried taking photos of the glowworms. Tons. They were suppose to look like little twinkling stars when it's pitched dark. But all we got were these!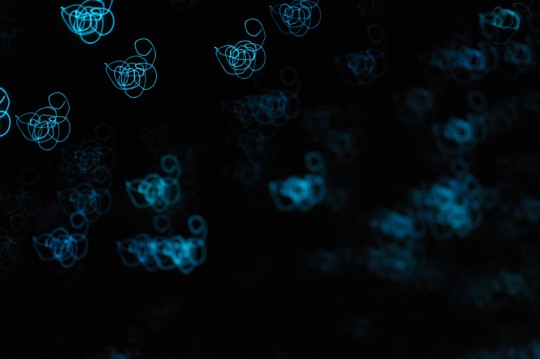 squiggly glowworms
more squiggly glowworms..
Little squiggly strobe lights of the glowworms. Haha. It's a good thing Spellbound knows pictures are nearly impossible to capture so they provide free photos previously taken by the pros for you to download to your hearts content. You know, the ones from Planet Earth. Like these!
glowworms!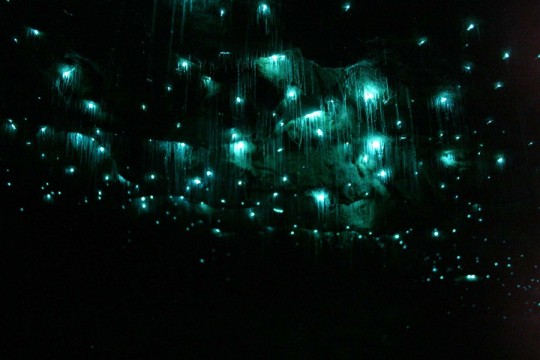 more glowworms..
Among many things to see in New Zealand, this is one of those wonders that just makes you go "Whoa..". Seriously, it's worth a visit even if you're strap for time.
Hobbiton
The drive to Matamata is windy and narrow.. and long! It's completely in the middle of nowhere which I'm sure Peter Jackson had something to do with that. You'll drive for miles and miles and see no signs of 20th century influences. That said, make sure to fill up on petrol.

Gerard had this great idea to hold off lunch so that we could dine at the Shire Cafe on site. For some reason, he thought it be like the pub in the Shire! Lol. Quite the opposite. It's just a normal, boring Cafe so don't bother — eat first! Plus, it closes 2:30pm so there's no point if you have a 3 or 4pm tour like we did.

Now.. on to the good part! Aren't you just chomping at the bits that we're writing about this?! Sadly, the movie set is still owned by New Line Cinema, and as such, are under contract stating we will not post any photography and/or video about our visit to Hobbiton. We can respect that. So.. this is all you're getting from us.

UPDATE: Now that the movie is released, we can post our photos from our Hobbiton Tour!

I will say, if you are a Lord of the Rings fan, even in the slightest bit, it's well worth a visit. Having seen the set, we can't wait to see the Hobbit, due in theatres end of year December 2012!!

If whitewater rafting is your type of adventure and you're looking for more places to explore, I suggest that you check out the Idaho rafting rivers.




———-
Since we can't discuss Hobbiton, are there any famous caves around the world you've visited worth sharing?
You might like:
Share and Enjoy