Yes, we were there! And we've got the photos to prove it.
We wrote about this briefly when we visited New Zealand back in January. But movie studio circumstances did not allow us to show pictures of our visit to Hobbiton and The Shire.. until now.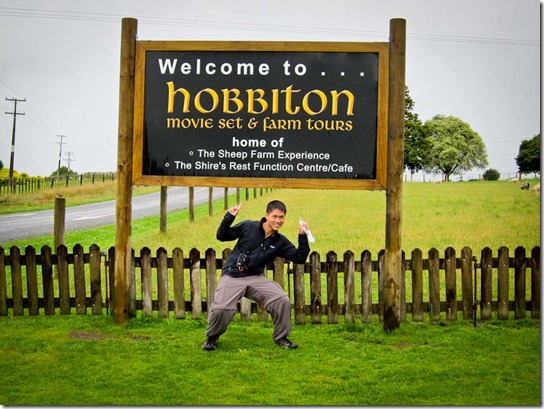 With The Hobbit set to be release this week, we hope this will get you amped up for the movie premiere. We know we are just reminiscing about our time there.
At first sight of Hobbiton, you literally are rendered speechless. The site is so surreal it's as if you've been transported into the movie.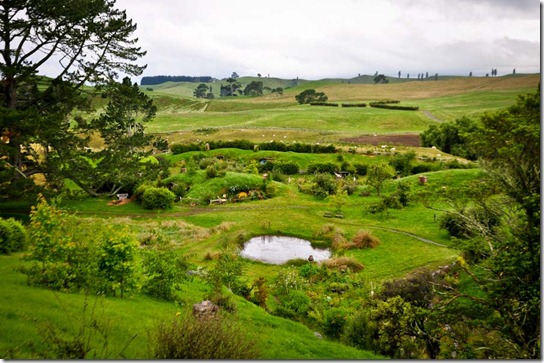 This is the tree & lake where the dragon fireworks shot off in the beginning of Fellowship of the Ring.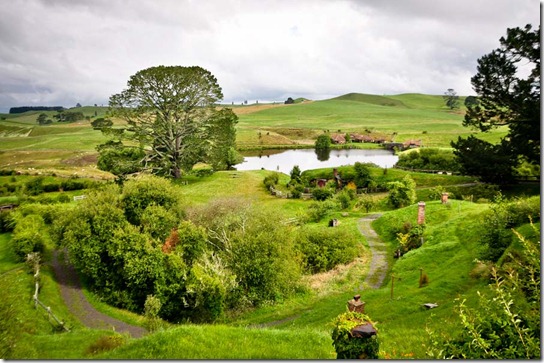 Below is the pub from the shire in the distance. This was the closest we were allowed to get.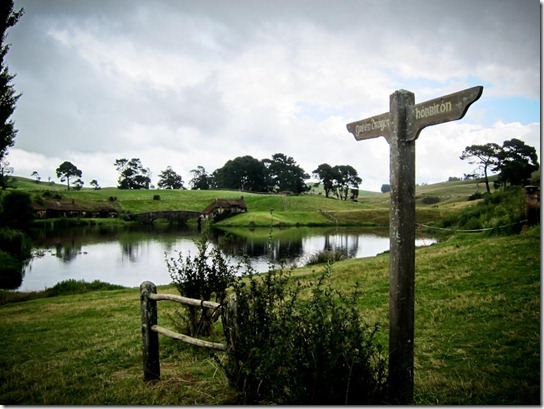 Fair warning: There is a café on the premise before you enter Hobbiton, but it's nothing like the pub in the movie, though I'm sure most tourists were hoping it would be. It's just a small, mediocre cafe where you can grab a cookie or coffee before the tour. They do serve food until 3pm, so we suggest you get there earlier if possible cause we were starving and it's a far drive from anything.
And now to my favorite part, hobbit holes! These came with a waterfront lake views. Real estate must've been higher here.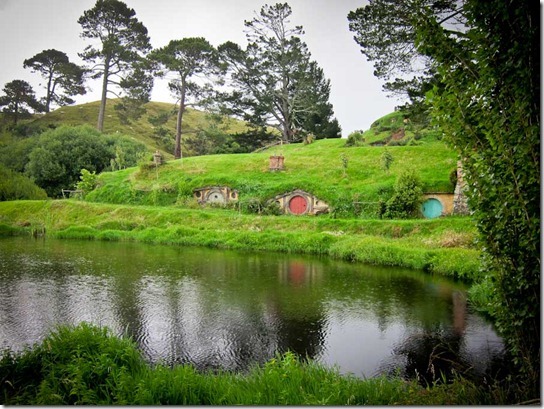 These are perched on a hill. The holes are built into the natural landscape of the surrounding area.
And up the hill below the tree is Bilbo's house!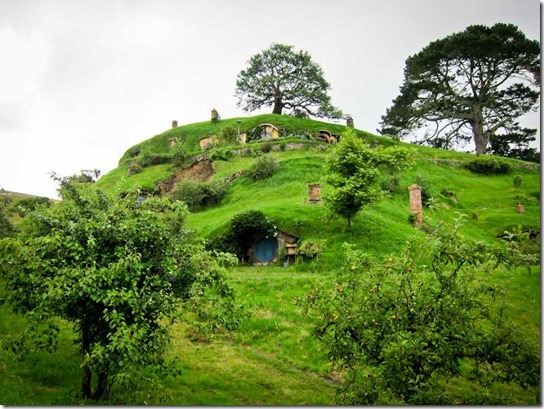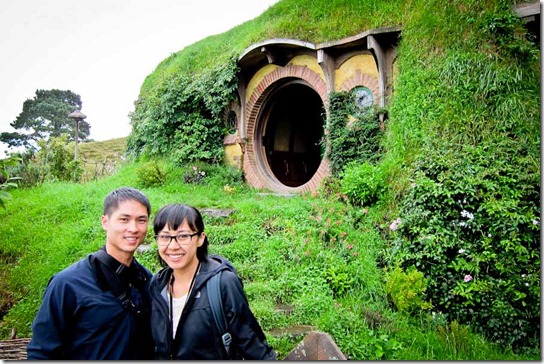 Meticulous details such as the right type of trees, planters and props is thanks to Peter Jackson and him staying true to the book. Even the leaves of the "tree" were imported and glued to the tree one by one.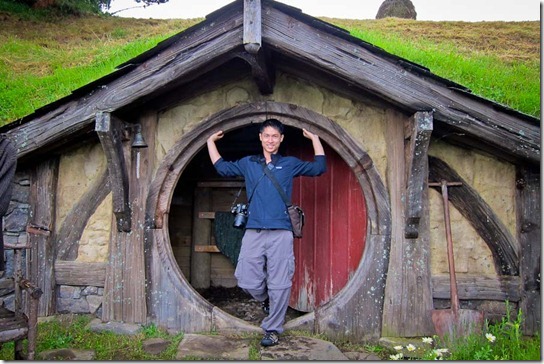 I love how colorful the holes are: blue door, red door. Small picket fences, tiny ladders and miniature plants and trees.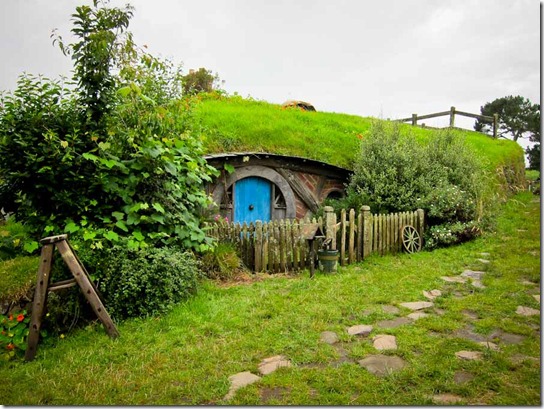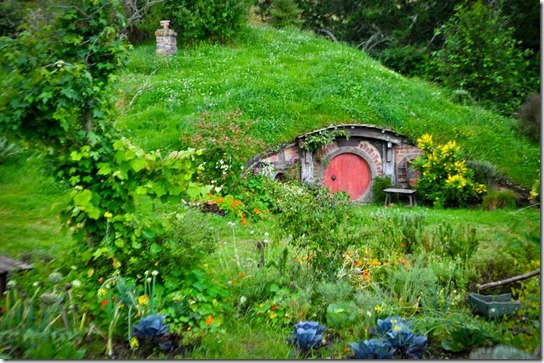 Our last stop is the Sam's house and Q's favorite scene in the movie when Sam returns home to his yellow door hole in the shire, greeted by his on-set wife and real-life daughter!
Eeek!!.. Who's excited for The Hobbit?
You might like:
Share and Enjoy