It's my turn! My list of packing essentials for every girl on-the-go.
So.. 2-weeks ago Gerard came up with a list of his packing essentials for long-term travel. No surprise there — gadgets (what a geek!).
I'm a simple girl. Most days, jeans and a t-shirt, hair in a pony tail and concealer for my baggy eyes will suffice. But for 8 months?! Even I like to look good every now and then, so you can be sure I'm packing a wee bit more than just bare bones. (Just don't tell G that. He'll hardly notice.)
So without further ado, here are a few of my must-have essentials, or as I like to point out to Gerard, my "gadgets" for long-term travel.
1. Dry Shampoo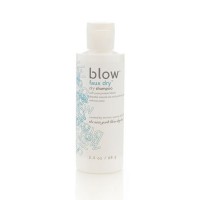 Confession. I don't wash my hair every day. Ladies, I'm sure some of you can relate, right? blow's faux dry shampoo is the perfect solution for getting rid of that day two excess oily hair do. Just wish I had known sooner. I could have avoided many glossy hair dos (or donts) in photos.
What I love most? It's carry-on travel friendly at 2.4 oz and.. it's dry. No liquids! A little bit goes a long, long way. | $20
2. Girl's Grooming Kit
Tweezer. Filer. Razor. For me, it's a look good, feel good kind-of-thing so a girl's grooming kit is a must. If you haven't one yet, get them at skinhelpers.com along with other skin care products to keep your look youthful and daring. I can barely go without shaving my armpits for 8 days let alone 8 months! TMI? Perhaps.. but you know you're thinking the same and nodding in agreement with me. Nobody ever said long-term travel means you should stop caring about how you look (and feel). However if you want to have a healthy, young and glowing skin, better check out these CBD beauty products here for great help!
3. Make-Up
'I need to put on my face' before leaving the house. Heard that one before? Guilty. So what exactly is 'my face'? Foundation. Concealer. Finishing Powder. Honestly if I were to strip down and go bare, these 3 items are all I really need for the faux naturale look.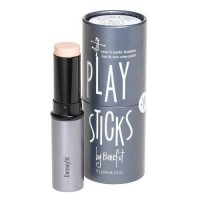 4. LBD / LBV
Every girl needs a little black dress preferably in a light jersey fabric. Don't forget to pack an LBT (little black thong) to go with that. You never know when you're going to get invited to a special event (hoping a wedding in India).
An LBV is my little black vest and it has become one of the most versatile garment in my entire luggage! It's the perfect piece to spruce up that old t-shirt look. Good enough to turn your day wear to an evening out-on-the-town. Throw it over your LBD for something that's fresh and chic. If you can find the perfect vest, you can do wonders to your minimal wardrobe on the road.
5. Mini Chi Straightener
Personally, my hair sucks especially right out of the shower without a blow dry. Unnatural waves like morning bed hair in humid weather. So I straighten virtually every day just to look somewhat "normal". I've permanently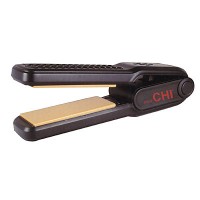 straightened it once while in Vietnam and it was awesome, but I can't justify spending the $'s to do it here. |$39.99
I have this weird feeling I'm not going to be running into many hair dryers while abroad. Still debating if I should bring my mini Conair hair dryer, one of the best travel hair dryers I ever had. It's mini. It might fit. But is it necessary? (Help: Need a girly girl's opinion on this one) | $19.99
6. Skincare
Moisturize, Cleanse & Treatment. If you haven't picked it up already, I work in the cosmetic industry so you best believe taking care of my skin is high on my priority list especially when traveling in unpredictable and changing climates. Before that I would like you to know about this gundry md dark spot diminisher, I just loved it and want to share it with you.
L'Oreal Active Daily Moisturizer | $7.99
bareMinerals Exfoliating Treatment Cleanser| $26
Olay Night Moisturizing Treatment | $21.99
If you want to take your physical elegance to the next level, you might want to consider getting beauty treatments from dermatologo savona.
—
This is just the tip of the iceberg. I've barely drafted my complete packing list and already I'm feeling nauseated. Testing the minimalist in me for sure. If anything, I'll take out a pair of jeans or shoes to make room for these must-have essentials. It's a girl thing. If you want your skin to remain extravagant on foreign lands, you might want to grab some more skincare essential. Just make sure to review their reviews first, like this moroccan keratin treatment reviews berrygrace, for instance.
What's your one packing essential you can't leave home without? 
Disclaimer: Unfortunately, I did not receive any perks — freebies or discounts — for my awesome reviews on such products from the retailers mentioned above. 😉
You might like:
Share and Enjoy