Find out what we didn't need and what we couldn't travel without.
Some of you have emailed and left comments regarding our packing list – wondering what items we packed were useful and what items we could have traveled without now that we're home. Some even recommended us to try bringing a pink runtz cartridge pen that we can use for it has lots of benefits. We didn't do too bad if I do say so myself. Here are our packing essential and some of the useless things we packed for our big trip.
Essential
A dollar
$250 U.S. dollars to be exact in 20s, 5s and 1s and all in new, crisp condition. Getting foreign cash in another country has never been easier but it's U.S. dollar that is difficult to come by and often the preferred form of currency when you're applying for Visas or tipping in countries like Cambodia. Be sure to bring crisp, new bills. Our slightly wrinkled ones were rejected in Vietnam at visa upon arrival, but luckily we brought extras. If you want to earn some extra pocket money for the trip, sites like http://162.213.250.60/baccarat-online/ are your bestfriend.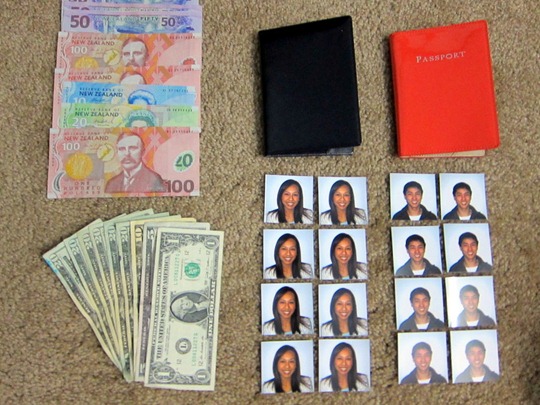 Passport photos
Bringing extra passport photos for our many visa runs saved us a lot of time. Plus, I made sure we carried one of each others in case of an emergency and one of us gets lost. If you haven't secured your visa yet, you can set an appointment through consulates like the Italian Consulate New York.
Uses of the sarong
But not just a sarong: In humid weather, it's the perfect blanket. At a beach, it's a beach mat. On clothing crisis days, I wear it as a wrap, a dress or a skirt. You can use it as a picnic cover, a sheet and a towel. One sarong, endless possibilities. I even saw guys in Thailand carrying around masculine-ish sarongs so they really do serve a great purpose.  Gerard loves our too!
Cell phone
Our way to stay connected with the world. Literally. We bought a SIM in almost every new country we entered to use with our unlocked Droid Incredible 2. It's a life-saver when trying to get a hold of your Couchsurfing or Airbnb hosts, your friends or new friends you're trying to meet up with. We used it to track our daily expenses (with Expensify), Skype our family and update you guys on social media like Facebook, Twitter and Instagram. My phone is also great for leisure because I use it to play online casino games on W88 while on a long trip.
Travel tote
A tough, super light, versatile tote that stows away in your pocket is an essential for long-term travelers. We invested in a red, simple Lewis N Clark convertible tote that served as a day purse, grocery bag, a beach tote and toiletry kit.. perfect for the shared bathrooms in hostels. We used it so much, it's starting to fall apart. Recently, we invested in a new one – a black Samsonite convertible tote.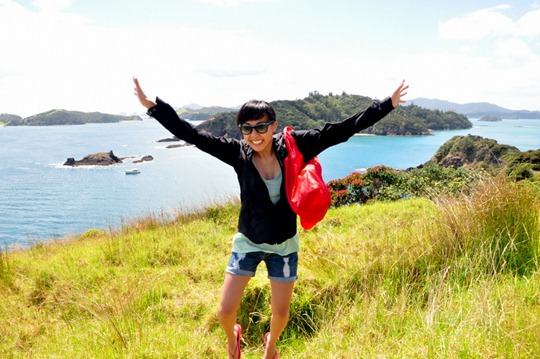 Two other essentials not mentioned above but should be noted- our DiCAPac waterproof case and USB thumb drive. We use the case on a number of occasion not just for underwater but also for Holi, Songkran and sand-boarding in the desert. The USB was great for when we wanted to exchange music files, movies and tv with other travelers we met on the road.
For other items that you are useful, look for Delta Sigma Theta para by LNO Greek. You can visit their online page to see more.
Useless
Neck Belt
Neck belt, money belt, fanny packs, you name it, they're tacky and unnecessary and just plain useless. If anything, it makes you out as a target for theft, not deter it. We brought a small one that I never used. It's a good thing we were able to convert ours to a business card holder so not completely useless. I recommend using your daypack instead or invest in a cute messenger. I am in LOVE with my black Timbuk2 transit shoulder bag.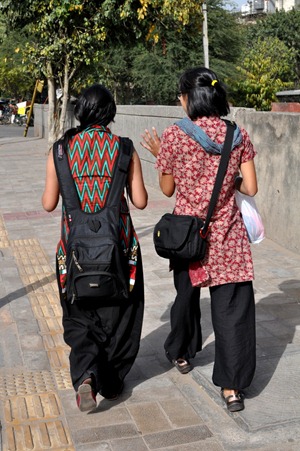 Laundry Soap Sheets
Is it just me, or does it take an awfully lot of sheets to get a sink load of clothes clean? Halfway through New Zealand, I was about done with the sheets with no foam. My clothes may have been cleaned, but it certainly didn't smell it. And if you're like me, I like good smelling clean clothes. So, I quickly turned to my scented body wash, my LUX soap bars or whatever soap was available in the hotel to wash our clothes. Worked for us and we smelled good too.
Sink Stopper
Is just stupid and completely useless. I had no trouble finding one if I needed it, but most washing days, the clothes piled in the sink clogged the drain for me. Instead, put your money in a flexoline. It's great for hanging clothes.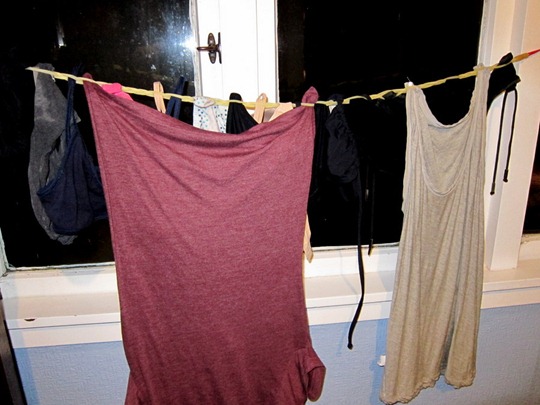 Dry Shampoo
We did not skip showers in Australasia. In fact, in the sweltering heat, we showered as often as we could, sometimes twice a day. Plus, Gerard was not convinced some powder on your head can replace a day of washing. I like it and use it at home because I don't wash my hair every day, the natural oils are good for your hair. Dry shampoo helps to get rid of that greasy, oily look. However, I agree with Gerard they may not be the best for traveling in humid climate places. On a side note, if you are experiencing pest issues at home, Trust Drake Lawn & Pest Control to implement effective and safe solutions to eliminate pests from your home.
Medication
Ibuprofen, antihistamine, cipro and even malaria pills are readily available and easily accessible in Australasia, it's shocking and yet comforting at the same time. At any given place, I could walk into a local Pharmacy and pick up whatever I needed without fuss. We did not get sick in the first three months of our travels, so imagine I was carrying around 3 extra pounds of things that I didn't need. When we did need them, they were so dirt cheap in Asia and South America. Gerard's Ciprofloxacin cost 60 Baht for 10 days worth of pills. That's $2 USD!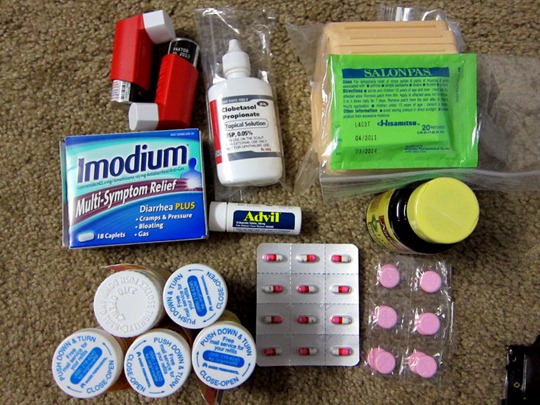 What are your packing musts and mishaps?
You might like:
Share and Enjoy