Swirl. Smell. Sip. Repeat. The perfect getaway and wine tasting in Sonoma!
Now that our long-term traveling days are over, we look forward to weekend getaways to quench our wanderlust thirst. But waiting for the weekend can be such a drag some time, so we made the most of our free time and took a break from networking and job interviews for a midweek getromanaway.
To kick off our weekend getaway series, as I am sure we'll be indulging in quite a few of these from here on out, we're taking you to wine country! We're frequent visitors to Napa, but I can't believe this is our first time visiting Sonoma. What took us so long? I'd like to ask myself that same question. After all, it's just on 'the other side of the hill'.
Stay
I am obsessed, and possibly spoiled rotten, with The Cottage Inn & Spa. Peaceful and quaint, it's a hidden oasis in the center of town and is the perfect romantic getaway stay in Sonoma. Romantic getaways are a great time to practice communicating better as a couple. I adore the cozy feel of home, the tranquility in the fountains and courtyard, and appreciated our host for their level of attention to detail to make our stay as comfortable as possible.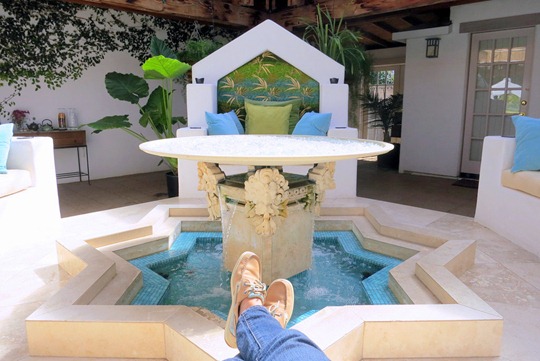 Some of the perks for staying at the inn: A basket of pastries delivered to your room in the morning along with fresh OJ stocked in your refrigerator. Complimentary wine tasting passes to many of the Sonoma wineries which you can bet we took full advantage of.
Eat
Sonoma is famous for cheese. Stop by Vella Cheese and make sure to ask for a sample of the mezzo secco, it's so good, along with the jalapeno jack. For lunch, the Sonoma Market has everything from hot stations, salad bar, sandwiches and so much more. Check out our shared $15 lunch – turkey sandwich and salad!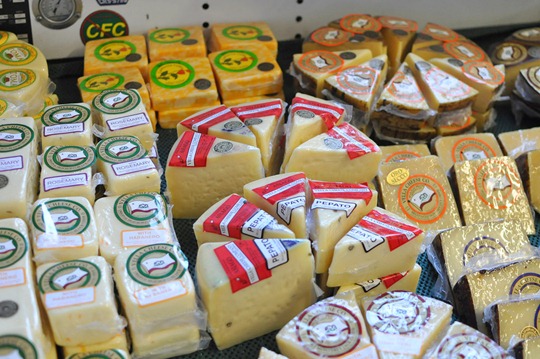 Enjoy a nice and casual dinner at The Girl & The Fig. Don't forget the lavender creme brulee for dessert. And if that doesn't hit your sweet tooth cravings, get a chocolate chunk sea salt cookie from Crisp Bake Shop.
Taste
For tastings with a personal one-on-one touch, head over to Scribe. Perched on a hill, it's like a boutique winery, very chill and hipster-like. Tastings are done picnic-style outside. The winery is not advertised to the public and they only take reservations. They also bring you a cute cheese and olive board to go with your tasting.
Kunde Estates is our new and official favorite. It's rare when we come across a winery and leave with the desire to join their wine club. Kunde is one of those places. They have a beautiful property and great wines. My favorite is the Reserved Zinfandel. We also went on their free wine cave tour which was awesome.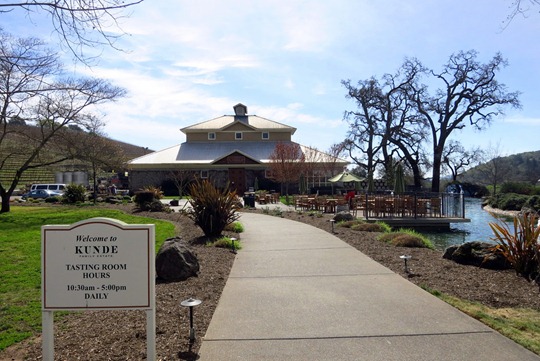 Do
Our hotel recommended we hike the Sonoma Overlook Trail for a nice view of the County. Y'all know I'm not much of a hiker, but this was definitely doable in my books. It's a short 45-minute walk up a steady and leveled path – a great morning exercise. And the view is pretty nice too.
After a few afternoon tastings in and around town, do yourself a favor and book a couples' massage with The Cottage Inn & Spa. I kid you not, the best massage I've ever had. Ask for Kathryn. She worked out every knot I had from a year of travel down to my knuckles and toes. So amazing! After our relaxing massages, we were thrilled to find a special treat waiting for us at our suite!
The comparison between Napa Valley and Sonoma County is inevitable. And while Napa may win in a popularity contest, Sonoma has much to be proud of too: For that wine country experience without the tourists and out-of-towners. For the romantic getaway. For the deliciously crisp Chardonnays. For the charm and sophistication, the mellow attitude and chill atmosphere. For the cheese. And for the gorgeous vineyards, of course.
Have you been to Sonoma?
Disclaimer: We would like to thank Faye and the wonderful staff at The Cottage Inn & Spa for graciously hosting us during our Sonoma stay. As always, still my voice behind the blog.
You might like:
Share and Enjoy