A dumpling battle – buns with a fatty dose of deliciousness inside!
Shanghai surprised me in so many ways. For starters, it's not old. In fact, it's one of the most modern of China big cities with tall buildings, convenient pedestrian overpasses and subway system. There are no shortage of posh cafes and upscale restaurants. Quirky neighborhood hangouts and a nightlife scene that trumps all nightlife scene. I honestly didn't think I'd like Shanghai this much.
But what puts Shanghai over the top and made it truly an awesome city for me is the food. More specifically – their dumplings. Fried or steamed, Shanghai dumplings is a cultural experience that I was simply addicted to morning, noon and night.
So which is better? Fried or steamed? Let the dumpling duel begin!
Steamed
Xiao long bao is the epitome of Shanghai dumplings. It is a type of steamed pork bun infused with soup otherwise known as soup dumplings.
You can now get XLB with various meat fillings from crab to shrimp and pork. The crab meat is the most expensive at 24 RMB for one bamboo tray of about 12 dumplings. The pork will set you back about 12 RMB and is my personal favorite.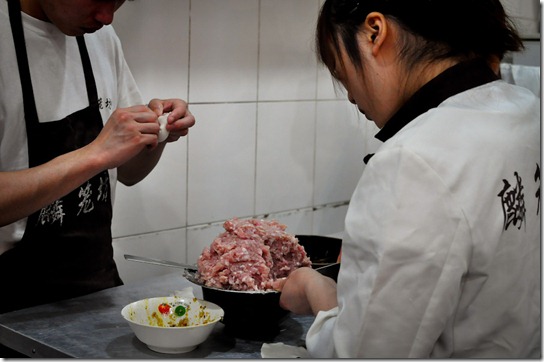 Each batch at Lin Long Fang is made to order and steamed to absolute perfection. I like mine nipped so the porky, fatty juices flow onto my spoonful of vinegar, then slowly suck the soup 'til it's dry and a dunk into the vinegar once more before eating it whole. Then repeat. I could have killed two trays of my own if I didn't have to share with Gerard.
Fried
For 6 RMB (about $1!), you get 4 golf-size fried dumplings. Yang's fried dumplings, also known as shen jian bao is a XLB on steroids.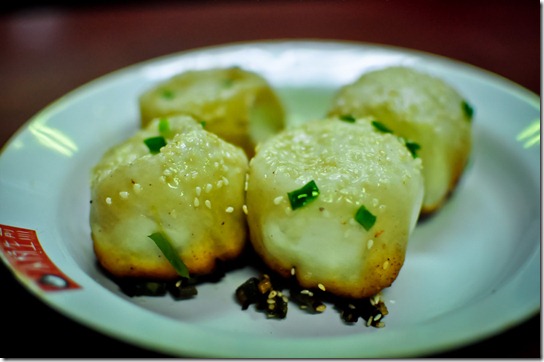 They're fried in a cast iron pan until golden brown on one side then covered and doused with oil several times more before finally sprinkled with sesame and scallions.
The dough is thicker, chewier and more bread- like, perfect for keeping the fat juice smoldering hot even at first bite. The trick with these guys is to not dive right in. You'll burn yourself with spewing hot soup. Instead, take a small and tiny bite to release some air and savour the soup slowly. I cheat by pouring vinegar into the tiny hole I've nipped off so I'd get more soup out of each bun before biting into the toasty, nutty shell.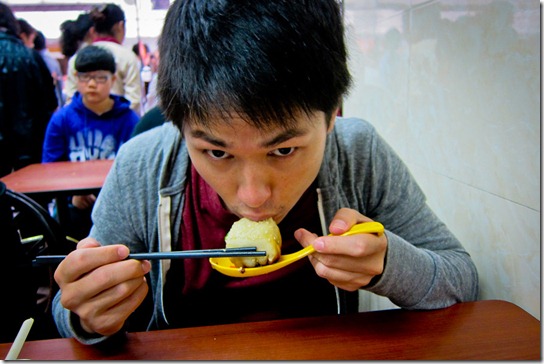 So what's the verdict? Well, let's just say, I'm not going to ever refuse a tray of steamed dumplings if handed to me. But given the choice, I'll shell out the Yuan for another plate of fried dumplings any day. It's got the juicy, fatty porky flavors of the steamed dumplings. But it's the crispy, toasty sesame exterior, that very last bite of golden savory crunch that is to die for.
What kind of dumpling are you?
Lin Long Fang (steamed dumplings)
10 Jianguo Lu at Zhaozhou Lu
Shanghai, China 
Yang's Fried Dumplings
Several locations. We ate them at: 
70 Nanjing East Road (above KFC)
and 97 Huanghe Lu
You might like:
Share and Enjoy