Pigging out on popular sweet treats in Hong Kong and loving it!
I'll admit. I was much more excited to taste Hong Kong rather than catch the popular skyline view. In fact, we never did quite make it to Victoria Peak. Shame on us. But what we did not get to see we well made up for in what we ate.
Besides, Gerard's been itching to curve his sweet tooth craving and I hear Hong Kong could very well be the cure so off to Hong Kong we went and here's what we ate!
Pineapple Buns
Also known as boh loh baau, something Gerard thoroughly enjoyed saying over and over with his best Cantonese accent, is traditional served with butter. Simple with a crust is how I would describe this dish. Overall the bun itself with butter was meh.
The place to try this is at Kam Wah Cafe. We also had it served as a sandwich with a piece of pork chop, lettuce, tomato and mayo. The pork chop was peppery and tender with a hint of honey-glazed. The bun is moist and buttery. It's both sweet and savory, tasty and filling.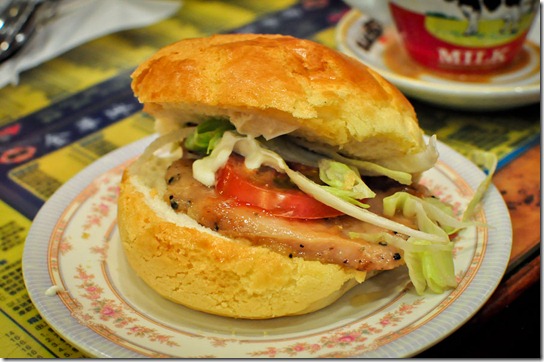 Egg Tarts
The perfect treat after yum cha, or dim sum as it's popularly known in the US and UK, is an egg tart from Tai Cheong Bakery. They really have the recipe down to a science. The consistency, taste and texture is perfection – not too eggy nor too creamy, but light, airy and subtly sweet.
You don't have to take a day trip to Macau to get Portuguese egg tarts. The famous Lord Stow's Portuguese egg tarts is available inside the Excelsior Hotel at EXpresso Café.
It's different than the traditional egg tart. A Portuguese egg tart has the consistency of creme brulee caramelized in a puff pastry case. At $9HK a pop, it's one ridiculously expensive bite of sugary deliciousness.
Butter Buns with Condensed Milk
Butter buns with condensed milk was by far the most popular response our Facebook followers suggested we eat. Toasted buns slathered with butter and condensed milk – what's not to love about that?! In fact, this was one of G's favorite breakfast bites growing up.
In case the Portuguese egg tarts wasn't enough to satisfy your sweet tooth cravings, Tsui Wah Restaurant is a short 5 minutes walk from Excelsior Hotel where they serve up these sinfully carb-0-licious treats.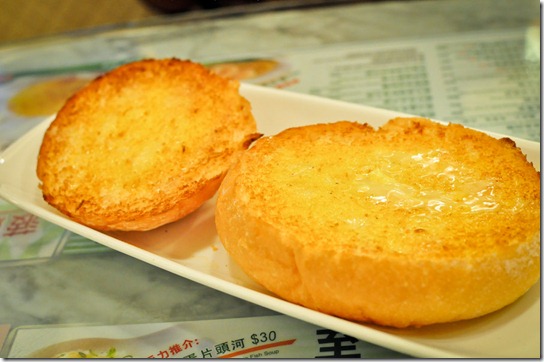 Milk Tea
Lan Fong Yuen is known for their panty hose method of silkening their milk tea. The panty hose is used as a filter to strain the tea leaves, then evaporated milk is added making one smooth drink. Not too sweet and by far Gerard's favorite milk tea. ?? ? ??? ?? to learn more about this delicious drink.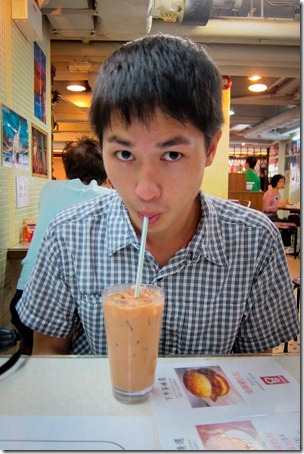 French Toast
Hong Kong has their own style of french toast filled with.. butter! I'm starting to see a recurring theme here. They even dab a little more on top in case it's not buttery enough. Can also be filled with peanut butter if you wish.
This was just OK. A tad on the mushy and greasy side for us. If you are Paula Dean or like butter, this is for you. We wouldn't go out of our way to have it again. This french toast was from Lan Fong Yuen also.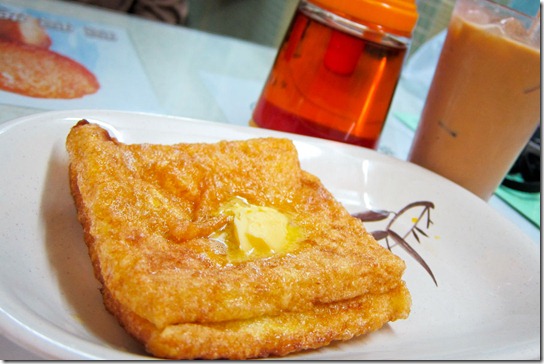 There you have it. Feel that cavity coming on yet? The Honkies love their sweets and we don't blame them. We might have to pay a visit to the dentist sooner rather than later after our short 4 days of sugar and carboloading but it was well worth it. If you also suspect any issues with your teeth caused by your sweet tooth, you can trust dentists such as root canal canberra.
What's your favorite sweet treat in Hong Kong?
You might like:
Share and Enjoy