Our V-Day tribute. Nothing says love more than couples in match-y clothes!
OK, so Valentine's Day isn't exactly my favorite of holidays, but I'm not going to rain on other people's parade if they find it all lovey-dovey and romantic and stuff. So, for you love birds out there, this couple coordinated-wardrobe post is for you! Happy Valentine's Day!
7 Eleven purple tank tops in Ao Nang, Thailand. Not pictured: the 7 Eleven store to the left.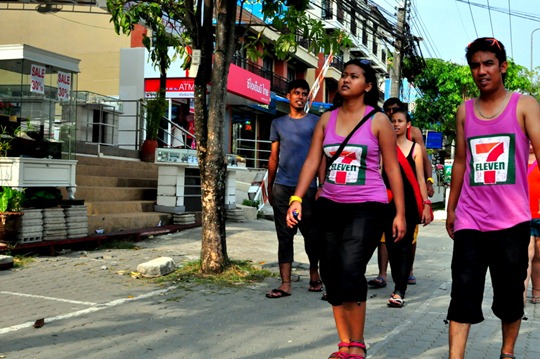 Newlyweds in transit to honeymoon destination?.. in Bali. He's probably regretting that 'I do' now..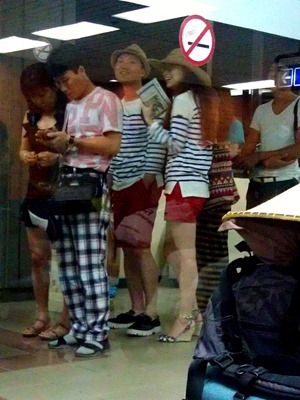 Multi-color striped shirts complete with pink floral shorts!.. in Fraser Island, Australia. I felt bad. We were stuck on an island. He had nowhere to run.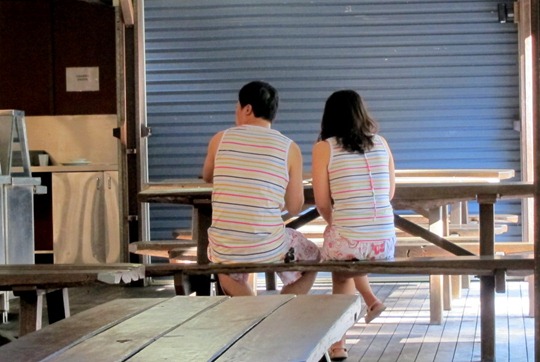 Plaid pants in Shanghai.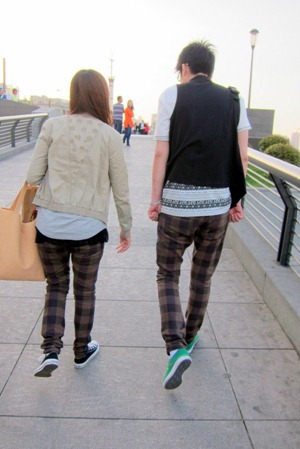 It's match your friend at work day in Hong Kong.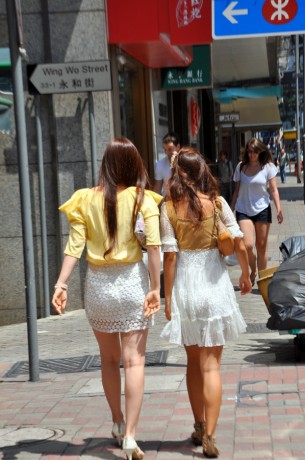 Also in Hong Kong from head to toe, down to the neon soul shoes and synchronized strut!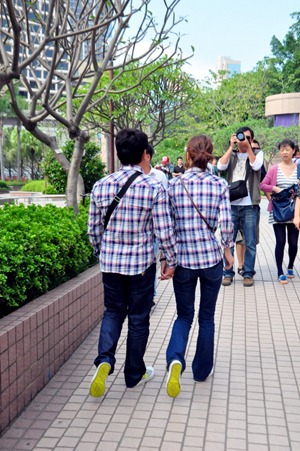 Let's not forget these two goofballs. I think it's hilarious of the four shirts we allowed ourselves to pack, we both packed the same shirt. Sigh..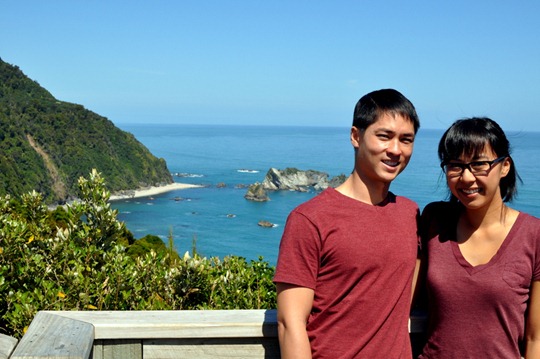 All jokes aside, I often wondered whether there are stores in SE Asia specifically designed for the Sadie Hawkins type couple. There has to be, right? In any case, whether you show it in flowers, chocolates or matching hats, it's the thought (and clothes) that counts. Share the love.

You might like:
Share and Enjoy