Oh the things Vietnamese carry around on two wheels. It's a hoot!
It never seizes to amaze me what Vietnamese can load on two wheels, other than themselves and a passenger or two (or three or four!).
This week, my family flew back to Vietnam in time to celebrate Tet (Vietnamese New Year) and I'm extremely sad to not be with them. So, in light of the Lunar New Year, we're going to show you stuff on bikes! 😀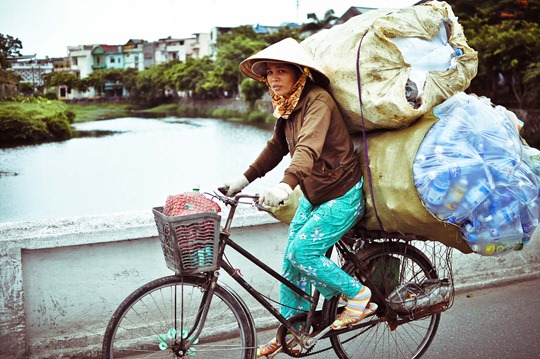 Recycling is important..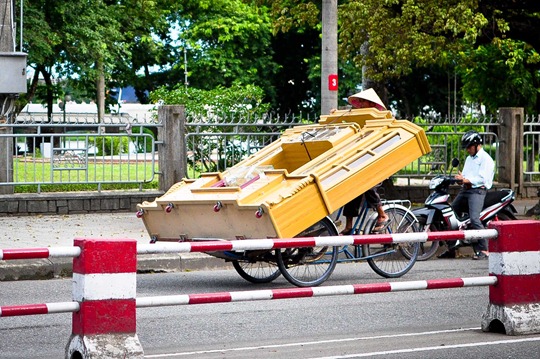 Furniture.. who needs a U-Haul?!
Carry a jungle.. carry a business!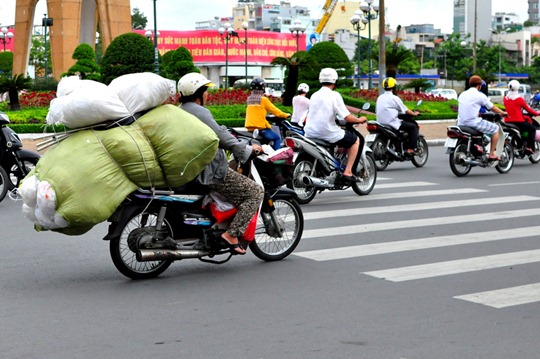 Did we mention recycling is very important?!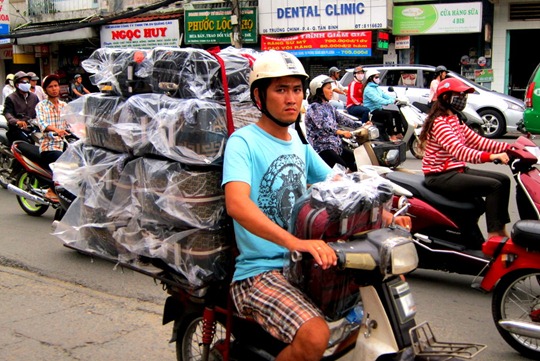 Cheap, knock-off designer luggage anyone?

This guy gets props for transporting two queen-sized beds through the busy traffic in Saigon.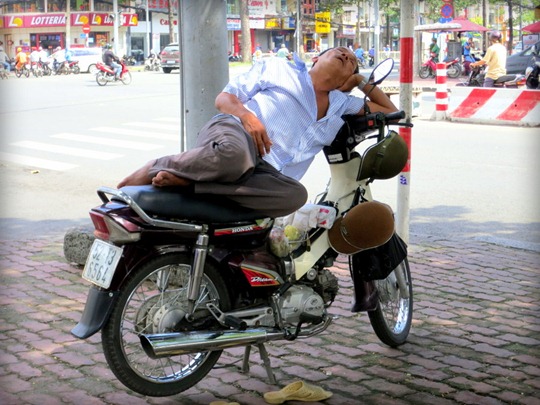 Some times, they may not be carrying anything at all, but the sheer fact they can sleep on their bikes is damn impressive enough.
Of course the best ones are those not captured on camera. One of my favorites and a rare sighting- a family of five with both parent, two child and one infant. We also like those who sell food off their bikes and seeing people transport animals on bikes from ducks to dogs and little goldfishes in plastic bags.
When it comes to stuff on bikes, nobody packs it better. Ah, I miss Vietnam. Chuc Mung Nam Moi to my peeps, and Happy New Year y'all. Word from the wise, if you've already broken your new year's resolution, here's your second chance!
Have you been to Vietnam? What's the craziest thing you've seen on a bike?
You might like:
Share and Enjoy