Look familiar?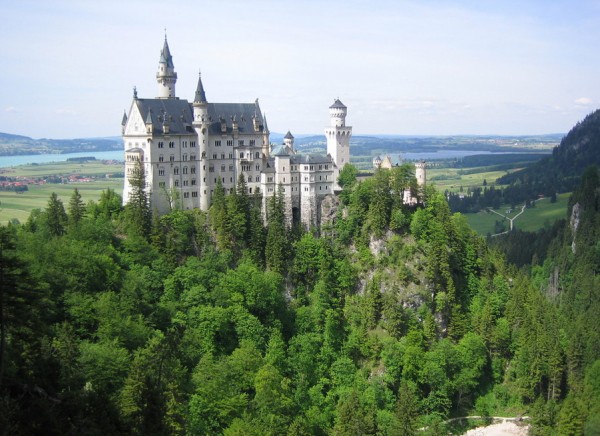 Neuschwanstein Castle was the inspiration for Disneyland's Sleeping Beauty Castle. Courtesy of our walking tour in Munich, we were tipped to take a day trip to Fussen as a mini getaway from the hustle and bustle that is the World Cup.
It was a full day bike/ walk tour– lunch and admission to Neuschwanstein Castle included. A short 2hr charter bus ride out into the countryside and you're suddenly surrounded by breath- taking rolling hills and luscious swan lakes (with real swans!).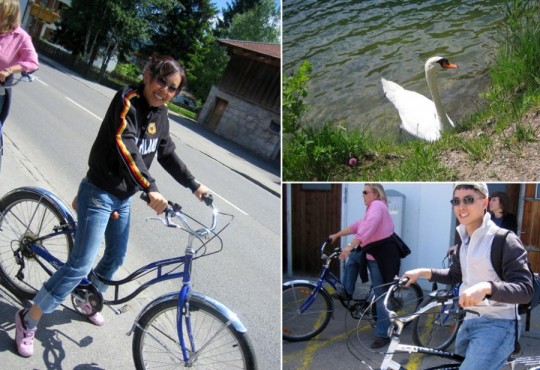 In the summer, you can opt to para- glide if the weather permits for an additional fee, but the bike ride is just as thrilling so either way, you can't go wrong.
To get up to the castle, there are trams/ buses that makes its round to make the trip a lot less strenuous. Or, you can do what so few have done and hike up with the guide along the back roads of the castle which is what we opted for. The hike is a straight incline all the way up with stairs!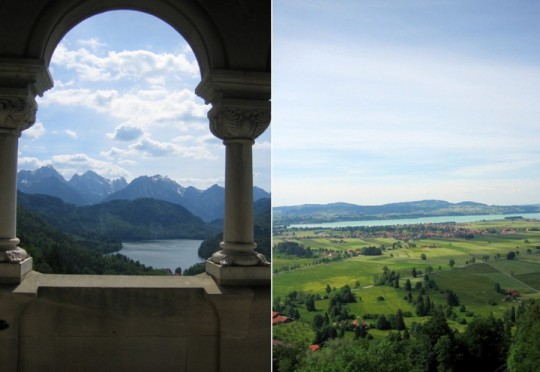 A tip: This tour is not for the faint of heart. Bring water.. and an inhaler if you have asthma. But what you get in the end is nothing short of a fairy tale ending. A spectacular view so few get to experience.
Attraction Checklist:
Mike's Bike Tour
mikesbiketours@gmail.com
tel: 49 0 89 255 43 987
You might like:
Share and Enjoy