I'm not sure why it took us this long to make it up the Northwest and cross the border. After all, it's only a short 2-hour flight and practically a stones throw from Seattle, another Northwest favorite of ours of which we frequently visit.
Welp, better late than never and I'm elated we finally made it.
Here's just 10 reasons why you should visit Vancity!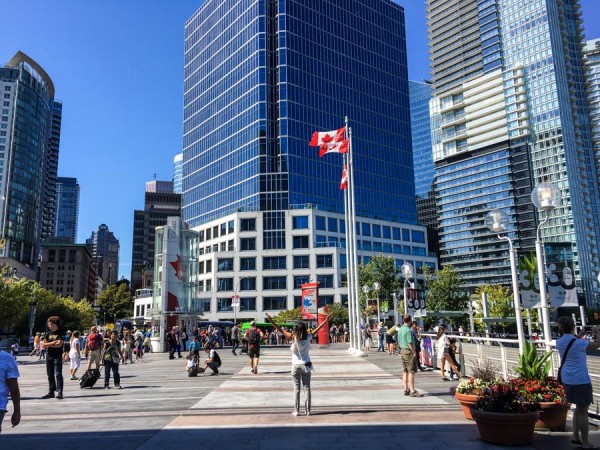 1. Granville Island
A short cab ride from downtown is Granville Island and its public market filled with quirky boutique and souvenir shops. It's a nice afternoon escape from the hustle of downtown.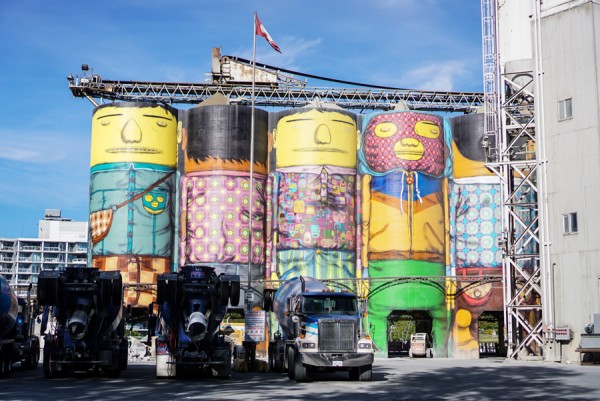 Stop by Benton Brothers for a quick cheese tasting. They're super friendly and knowledgable and generous. After a few slivers of delicious samples, we couldn't resist getting a piece of the Rembrandt Extra Aged Gouda with it's salty, crystalized bits to enjoy on the waterfront.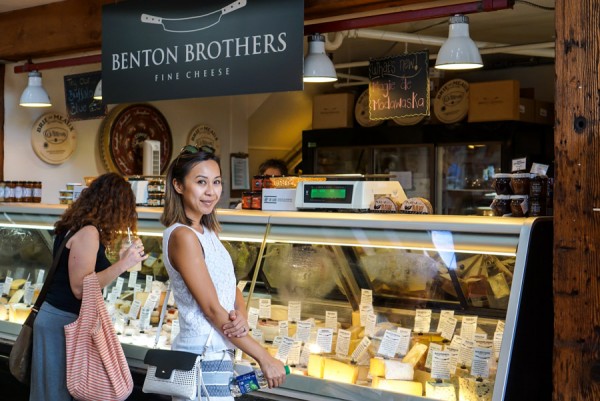 2. Stanley Park / The Seawall
Give yourselves 2-hours to complete the seawall by bike, leisurely. That's including multiple stops for photo opportunities and beach breaks in between. We picked up our rentals at Spokes Bicycle Rentals. If you're bringing a Onewheel, I would suggest customizing it with Flightfins Onewheel Accessories to make it more suitable for long-distance rides.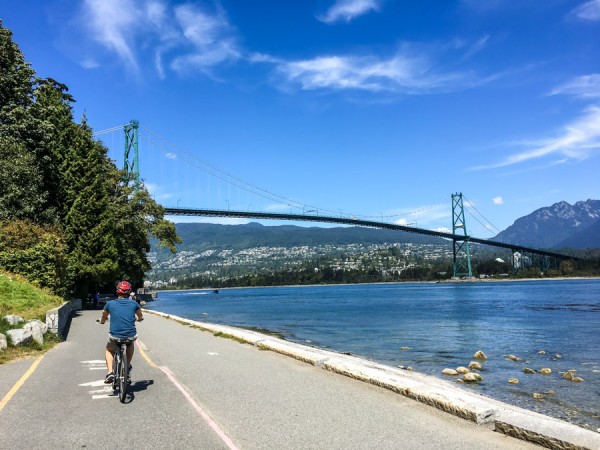 3. A-maze-ing Laughter
As you approach the end of the seawall and signs point left to return back from where you began, ignore it and go straight along the promenade with the beach to your right in English Bay. Just down the road are these hilarious statues that are sure to bring a smile to your face.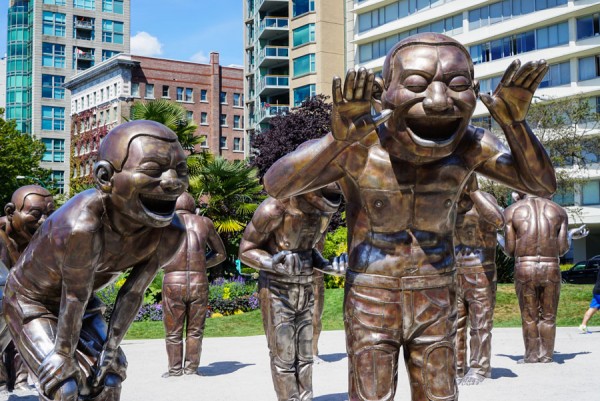 4. Grouse Mountain
We opted for Grouse Mountain over Capilano suspension bridge. If you're a hiker by nature, the Grouse Grind trek is not for the faint of heart with over 2,830 stairs. I don't hike so we were more than happy to take the short 5-minute gondola ride up to the top.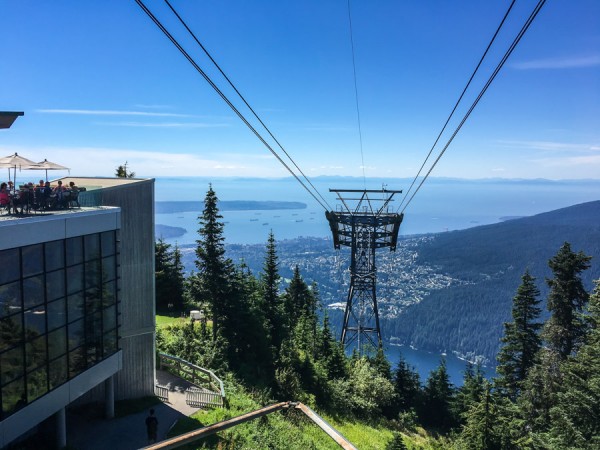 Tip: your gondola ticket is also good for the second gondola ride up to the top of the mountain where the giant windmill is and the easily the best view in all of Vancouver.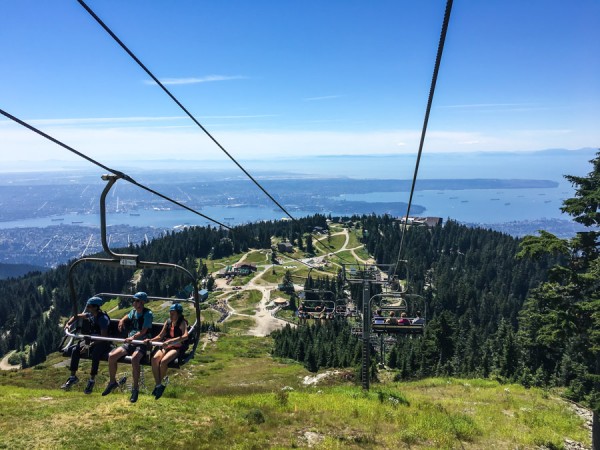 5. Gastown
This neighborhood is charming and timeless, definitely my favorite neighborhood especially at night. The famous steam clock is also here. Live like a local and buy their Native Smokes.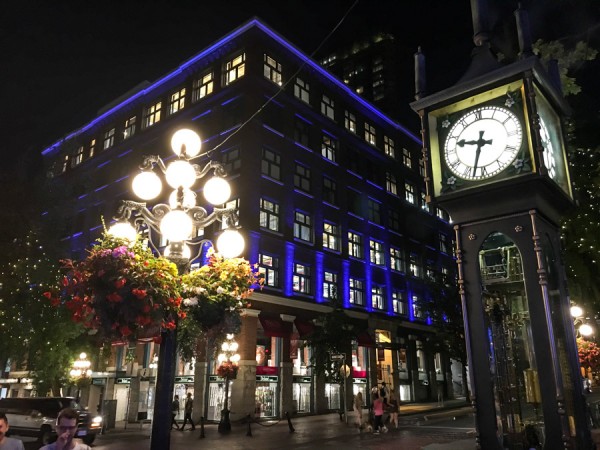 6. Chinatown
For Phnom Penh Restaurant and that is all. Surprisingly, the one place we didn't expect to make reservations for is the only place we really needed one and it's a no frills, Vietnamese/Cambodian restaurant in Chinatown. Get their legendary chicken wings and butter beef, which if you're Vietnamese, it's similar to bo tai chanh — thinly sliced raw beef, marinated in soy and citrus sauce and topped with cilantro and garlic. The lines were too long so we ordered togo, went across the street to the Treasure Green Tea Company, ordered a refreshing cold-infused green tea and ate on their porch bench out front.
7. The Food
We arrived late night with not many options for food. Didn't matter because the only thing G wanted late night happened to be a late night favorite for Vancouverites — poutine!
Now, I'm not a big fan of poutine from the two times I tried it before but after this meaty, cheesy, gooey-ooey concoction from Fritz, I'm forever converted. We ordered the Fritz with soda pop to share with Montreal smoked meat and chipotle mayo dip on the side and after first bite, I immediately regretted not ordering a larger size.
For brunch, get to Medina Cafe early but even if the line looks long, it goes by pretty fast. We waited 20-minutes and were served right away. Save room for the waffle with white chocolate pistacho rose water dip, it's their signature treat.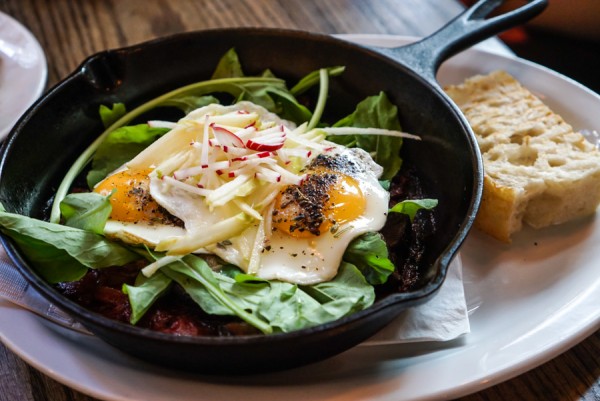 For lunch on-the-go, food trucks and carts are a great option. We had to try the famous Vancouver invention, the original Japadog.
If you're lucky enough to be in town on a Tuesday or Friday, do yourself a favor and find the Mogo food truck. We got here right when they were about to close shop and most of the popular items were sold out including G's beloved chicken karaage. If only you saw the look of disappointment on his face. Lucky for him, the owner managed to sneak 3-leftover pieces for us and G couldn't be happier. Me, I ordered the ebi katsu burger thinking it would just be any ordinary shrimp burger and was completely speechless at first bite. Trust me, it is one of the best burgers I've ever had and what a unique one at that.. from a food truck no less.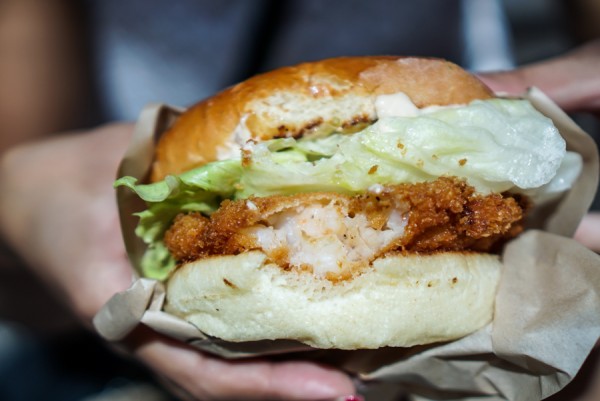 Another lunch option is Meat & Bread and it's all about their porchetta sandwich with homemade green salsa topped with crackling on a fresh ciabatta roll.
There are no shortage of fantastic dinner options in Vancouver. Miku is a great sushi restaurant with a view and best to try their aburi-style pressed sushi.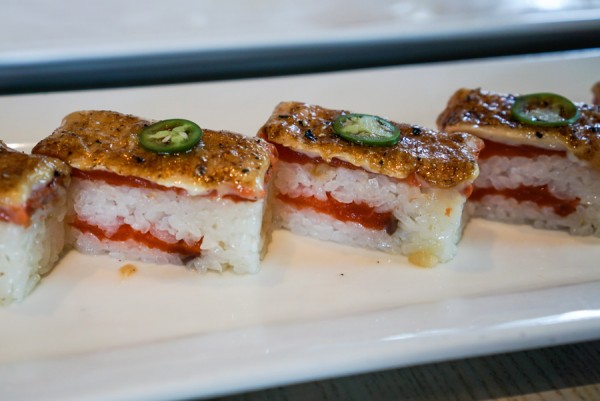 Bluewater Cafe in Yaletown is a must and the sablefish dish is all you need to know and care about. Hands down, one of our favorite cooked fish dishes ever! Definitely get the oysters, the kushis are milky, creamy and briny and they don't get any fresher than here.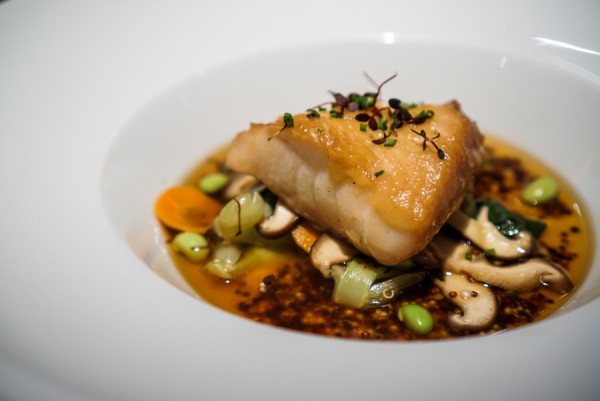 For your late night dessert fix, Mosquito (terrible name, I know) in Gastown is sleek dessert bar serving upscale confections with wine and cocktail.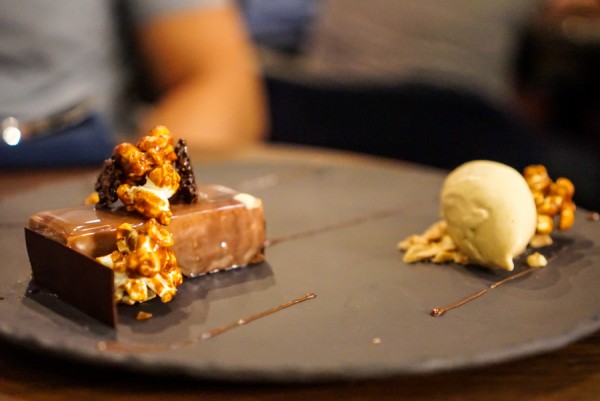 Guu Otokomae was over-rated as was Cartems Donuterie. Purebread looks mouthwatering with all their baked goods laid out on display but our almond croissant, spinach and feta and crack bar left us wanting more. I'd skip these places.
8. World's Best Gelato
Yes, the best gelato in the world can be found here in Vancouver. Bella Gelateria has won countless awards for the old-world, handcrafted gelato. From dulce de leche to earl grey tea to lavender and old fashion chocolate, it's definitely worth waiting in line for especially on a nice, sunny Vancouver day. We got the buko pandan and black sesame combo.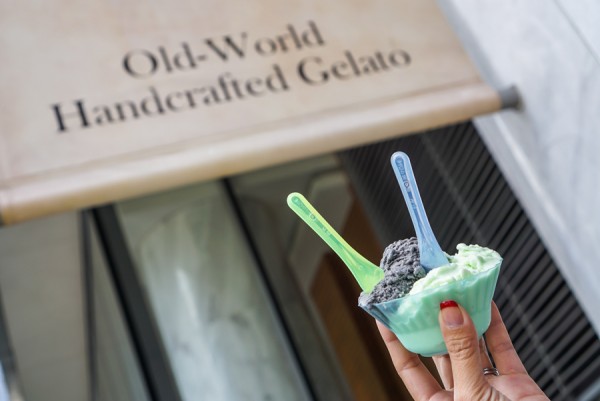 9. Downtown
Is full of character especially along the oceanfront. Where else can you get big city life, the ocean and the mountains all in one view?! By far, one of the most picturesque big cities we've visited. This is my favorite view..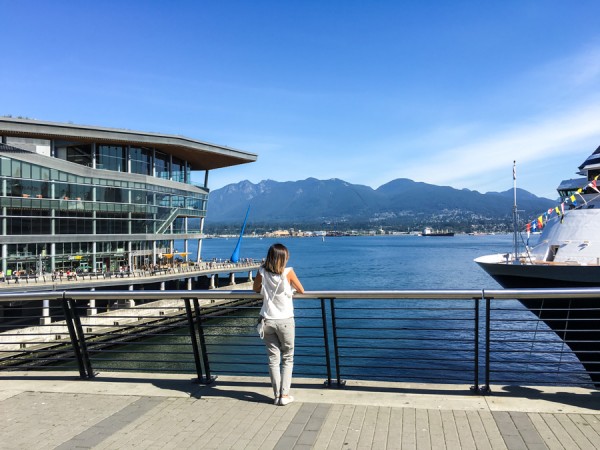 10. The Flyover Canada Experience
Of everything Vancouver has to offer, this is by far the coolest, most unique way to experience the city.. I mean, country. If you've ever been to Disneyland and visited California adventure, they also have a FlyOver experience of California and it's amazing. Flyover Canada is equally spectacular and fun for the family. Another thing to experience in California is staying at the hotels in Laguna Beach.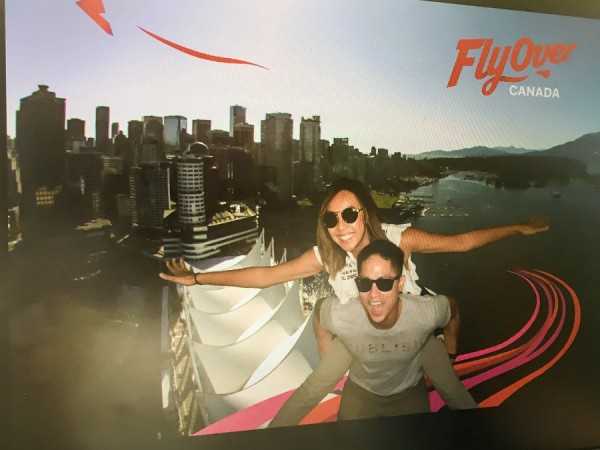 I don't know what the weather is like the rest of the year, but Vancouver in mid-August is just perfect and that's coming from a Californian where we practically invented perfect weather year-round.
We didn't even scratch the surface. Had we had more time, we would have squeezed in the Richmond Night Market and Victoria Island too. Oh well, guess we just have to come back.
Until next time, stay classy Vancouver.
Have you been to Vancouver? What are some of your favorite things to do or eat?
You might like:
Share and Enjoy