Love at first sight and the perfect fairy-tale ending. We're in Prague!
It's been a while since a city has rendered me speechless at first sight. It's just so dang cute! There's a reason why many before me are captivated by Prague and it's charm and beauty – it's like straight out of a Disney movie. From cobblestones to castle, goulash to pivo, you'll quickly realize Prague is the perfect European city, for romance, so if you want to share with your romantic partner or even do other things like meet someone new, you can also use an escort app to find companionship in these and other cities as well.
Here are 11 reasons to fall in love with Prague:
1. View from above
we did not climb the thousand spires of Prague though any spire you climb is bound to have a breathtaking view of the city. Instead, we came here, to the U Prince Hotel, for a beer on the rooftop and arguably the best view in town, my favorite view, Old Town Square.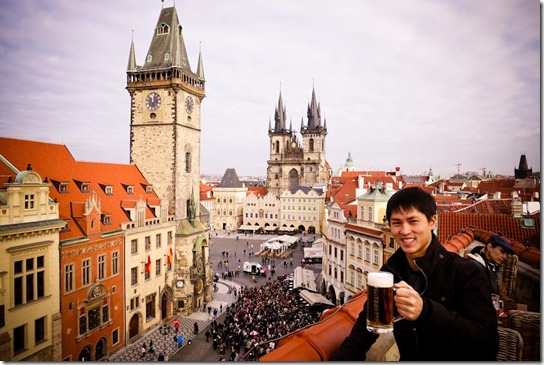 2. Five-story clubs 
I'm so glad we signed up for a pub crawl otherwise we would have never discovered Karlovy Lazne, a five- floor club with each floor dedicated to a certain genre or style. There's something for everybody.
3. The walks
On cobblestones streets..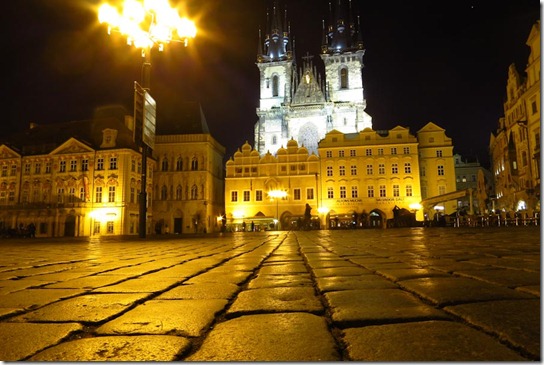 4. U Parlamentu 
For cheap, delicious traditional Czech food and still within Old Town. I love the vibe here, it's all locals, all the time.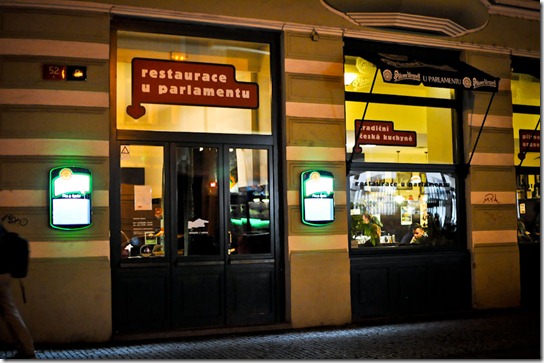 5. Beer 
Is cheaper than water, it's true. And you can bet we drank more beer in Prague alone than our entire trip combined.
6. Goulash and dumplings 
What's not to love? Tender beef, savory sauce – it reminds me of Vietnamese bo kho (beef stew).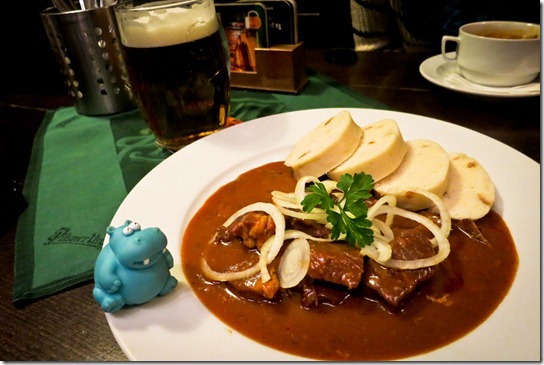 7. Vltava river 
Next to Old Town Square, the view by the river, of Prague Castle and the Charles Bridge is my second favorite. And.. it has real swans!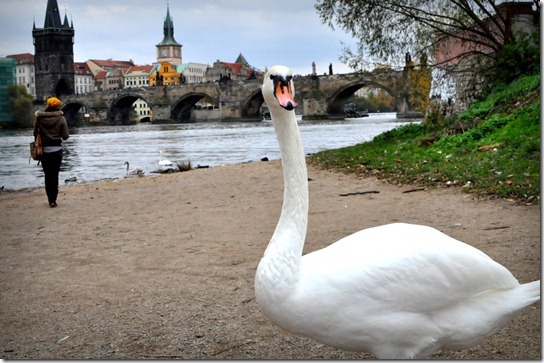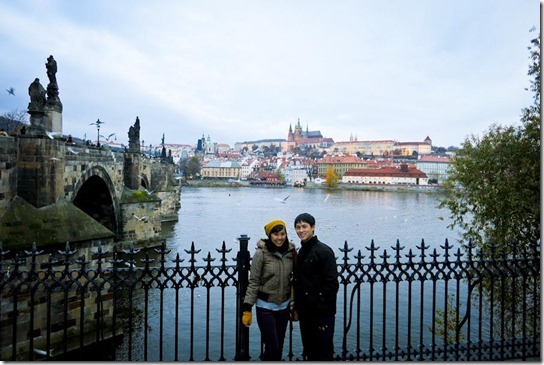 8. Orange tile roofs, window trimmings and architecture
Pastel buildings, brick orange tiled roofs and windows that are similar to www.maverickwindows.com/window-replacement-houston, with embellished white trimmings, it's all too cute. Like gingerbread houses everywhere you turn.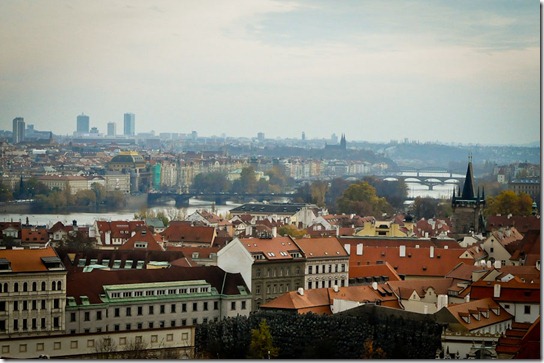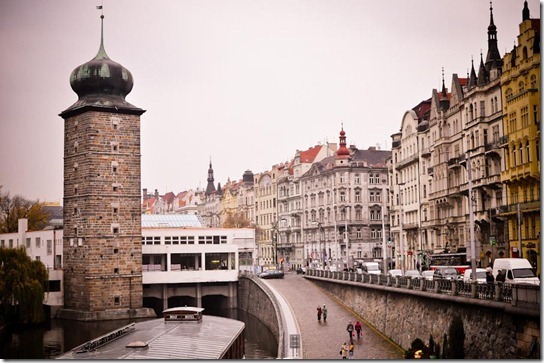 9. Giant babies
Are weird along with everything else about this quirky city which makes it so fun to explore on foot.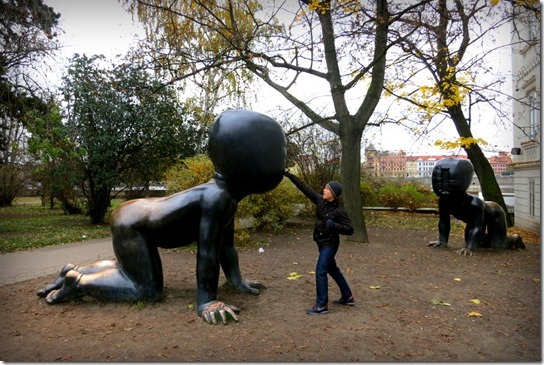 10. St. Vitus Cathedral & Prague Castle  
We've seen our fair share of European cathedrals and castles. This is easily one of the prettiest.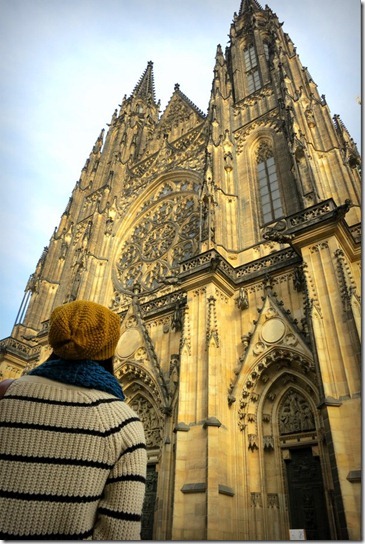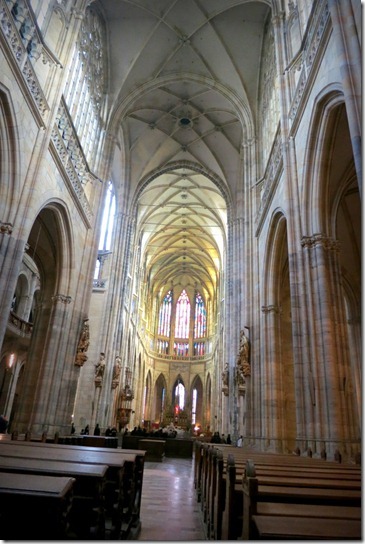 11. Romance on the Charles Bridge
When in Prague… get engaged – we did!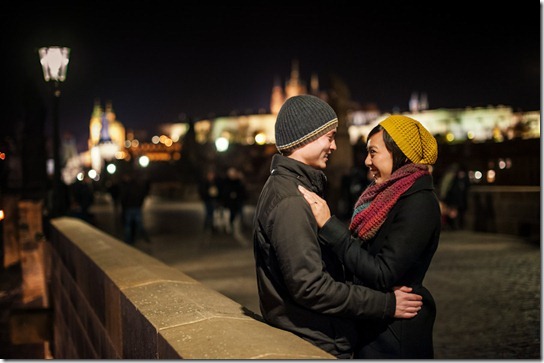 What about you? What do you love most about Prague?
Our trip to Eastern Europe was made possible by the awesome folks at Eurail.com. Truly the best way to travel throughout Europe – if not for the scenic views alone.

You might like:
Share and Enjoy