#3 on our 30 before 30.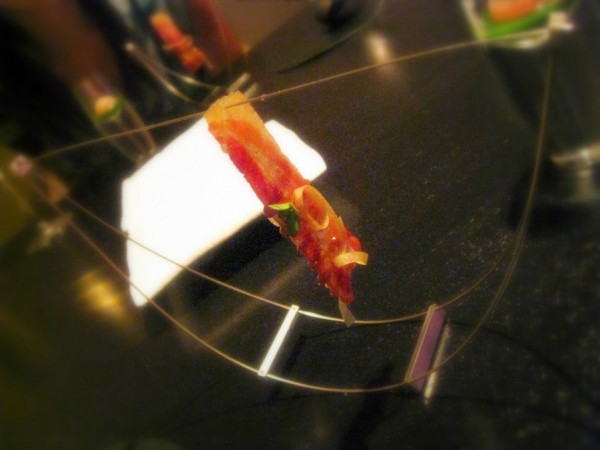 A wallet busting, food lovers paradise resides here in Chicago — Alinea! Consistantly ranks as top 5 on The S. Pellegrino's World's Best Restaurant list, naturally it made our list of must haves particularly for self- indulgence.
And from the moment we step through the futuristic sliding elevator doors, we knew we would be in for a treat.
There is no menu. You choose between a 12 or 24 course dining experience. The only other decision left to make is whether or not you'd want wine pairing with each course. And that's it.
G chose the pairing. And since we chose the 12 course meal, I simply ask for a glass of champagne knowing G will have plenty of pairings leftover enough to share.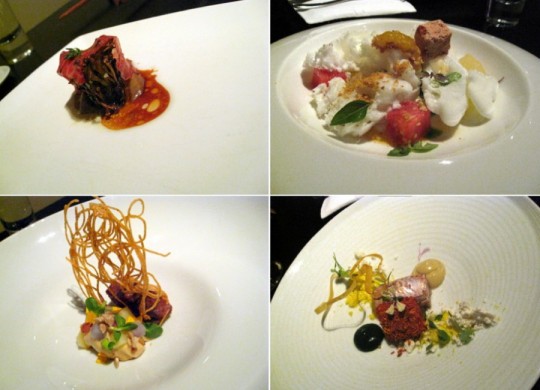 I can't even describe the experience, it was so surreal. It's playful, whimsical, avant- garde and original. One of those moments you won't believe even after seeing. 
3 hours later and I'm still drooling over the wagyu beef and cold potato truffle soup. Both no more than a single bite size or two.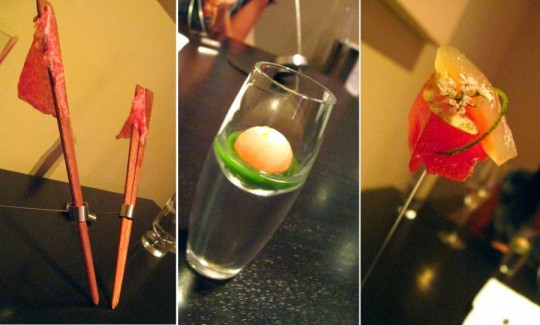 Let's just say.. if you're asking, "How much?" than you probably can't afford it.A once in a lifetime experience was my excuse and it was completely worth every penny.
This.. This is the stuff you dream about and here at Alinea is where it comes to life. Definitely the most unique dining experience we had ever, probably will ever, have.
You might like:
Share and Enjoy