Let's face it. While New Orleans is notorious for it's food, we did not just come here to eat. We came to drink! And New Orleans have some of the best, most refreshing cocktails around. Here are a few of our favorite, fast pass to a cheap buzz!
hurricane.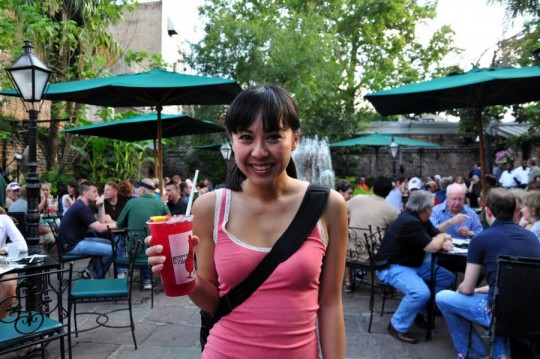 So pretty.. and strong at the same time. The taste is more palette-able than the Mint Julep in my opinion, but be careful. Just because it taste good doesn't mean it won't do damage.
Make your own:
2 oz light rum
2 oz dark rum
2 oz passion fruit juice
1 oz orange juice
½ oz fresh lime juice
1 Tablespoon simple syrup
1 Tablespoon grenadine
Garnish: orange slice and cherry
You can also try taking a mixology course at the best bartending school which is fun and you can learn so much in just a week.
mint julep.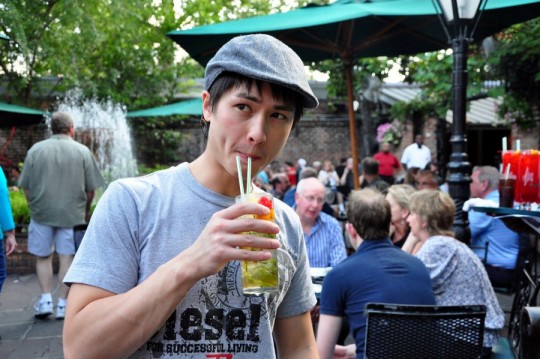 Refreshing and potent, this one is fully loaded. The Bourbon was too strong for my taste but G seem to enjoy it.
Make your own:
2 1/2 oz. Bourbon

1 Teaspoon Sugar

1 Tablespoon Water

10 to 15 Mint Leaves

3 Mint Sprigs
hand grenade.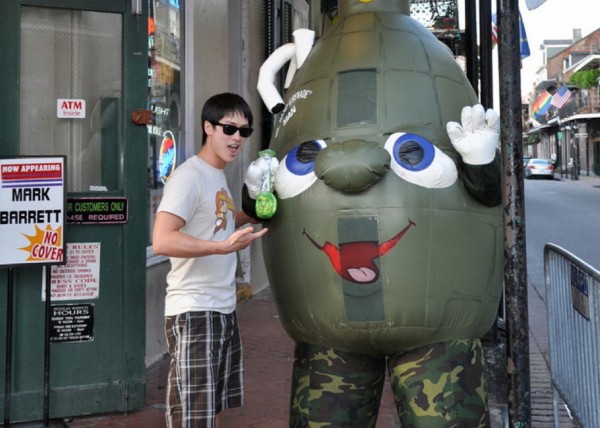 Glad we ate before getting one of these! It's quite lethal. Get 'em blended like a slushy.
Make your own:
1 gallon hand grenade mix
5 cups sugar
3 litres melon schnapps (any kind wil do)
3 litre vodka
2 litres everclear (grain alcohol)
What is your drink of choice in New Orleans?
You might like:
Share and Enjoy