We purposely ended our East Africa trip in Zanzibar. It seemed fitting we get in some beach time — after all, we were on our honeymoon. When our boat transfer from Dar Es Salaam landed in Stone Town, we parted ways with our tour group, opting out of the spice tour, and made our way up north of the island so we can make the most of our stay.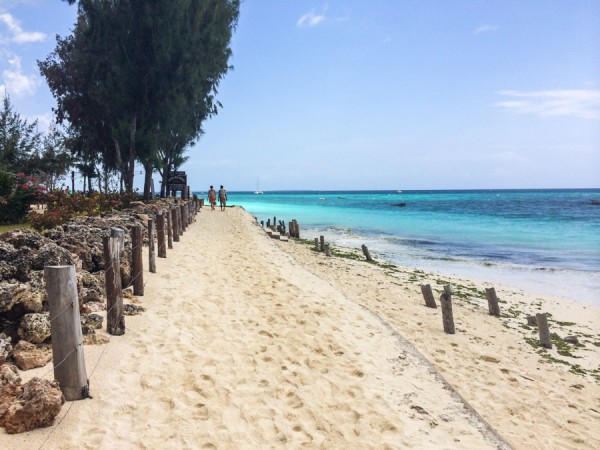 Where we stayed
We were long overdue to unwind and could not wait to check into our Z Hotel accommodation in. I had seen the pictures and the rooms look cozy and lavish. I did not get to stay in one of those rooms, however. My dear hubs pulled a fast one and booked us a private, two-story bungalow instead. Pretty much one of the the best rooms on the premises! I'd say after 3-weeks of sleeping in tents, we deserved it.
Situated in Nungwi, which is the the northern tip of the island, arriving at the Z Hotel was such breath of fresh air and is one of the few hotels that has direct access to the main beach. The hotel itself is modern and chic with a touch of tradition and a contemporary flair. There is a tranquil and zen-like quality to the place, a sense of balance and utter peace. The staff was welcoming and attentive, always greeting us with a genuine smile. By the end of day 1, we practically knew all their names.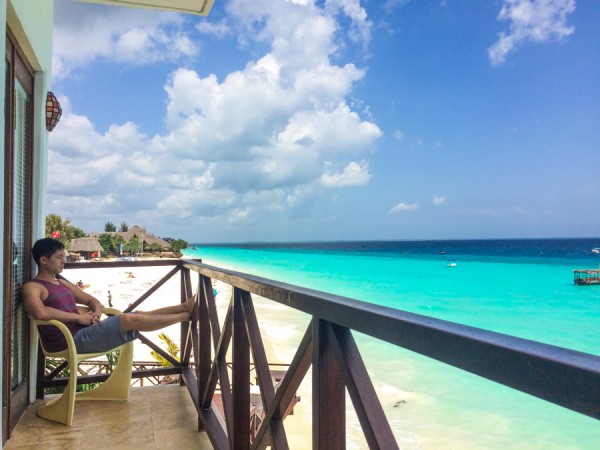 Our bungalow came with aircon, a tv with all the NatGeo we care to watch. Plus, a massive patio with a lounge chairs and hammock overlooking the Indian Ocean. What more could you ask for?
Everyday, we would make our way to the infinity pool, order up a couple of exotic cocktails and vegged for hours. It was wonderfully relaxing to not have an agenda for once.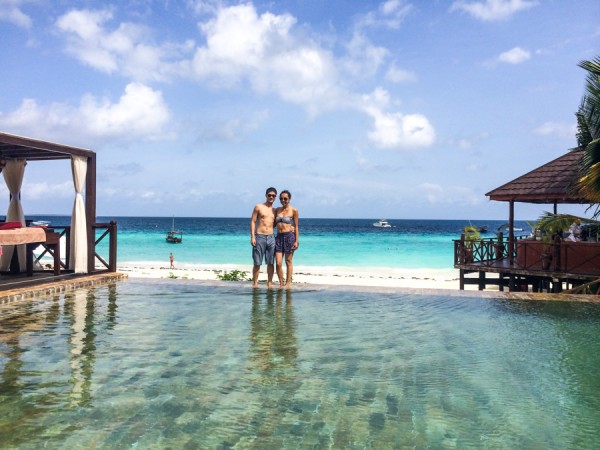 Places to eat
One thing to remember when dining in Nungwi is the concept of fast food is near impossible. I really have no clue how they handle peak season. It takes an hour to get food and most times, even when we were the only ones in the restaurant. That said, here are some delicious places you should bookmark.
Langi Langi is the most popular on the strip and for good reasons: it's trendy with an eclectic menu and boasts some of the best coastal views on their outdoor patio deck. You can get traditional food as well as some exotic dishes. The service was faster than any other restaurants around Nungwi. Discover the benefits of composite decking, including durability, low maintenance, eco-friendliness, and versatility, for a beautiful and long-lasting outdoor living space.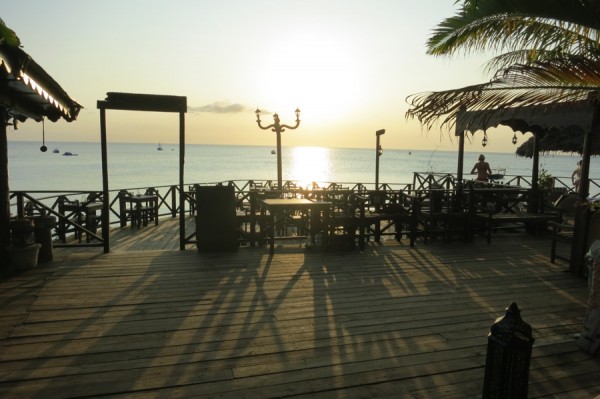 Baracuda was lunch on the whim and a delightful surprise at that. I can't even remember what Gerard and I ordered because I was drooling over our mate's octopus curry the whole time — it was ridiculously good, I didn't think octopus could be so tender and satisfying.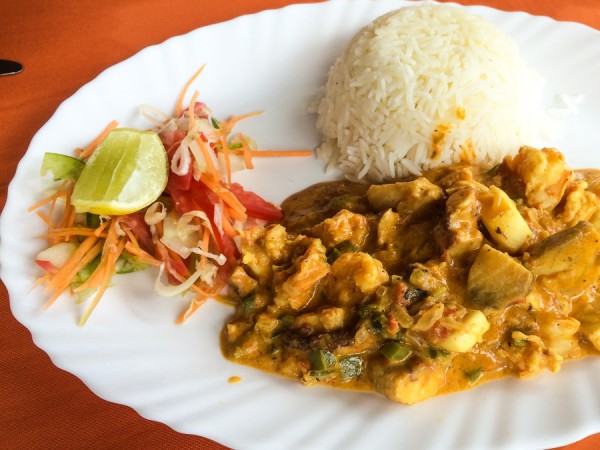 Saruche is the main restaurant at our hotel and offers an amazing continental breakfast, plus a romantic lobster dinner for two!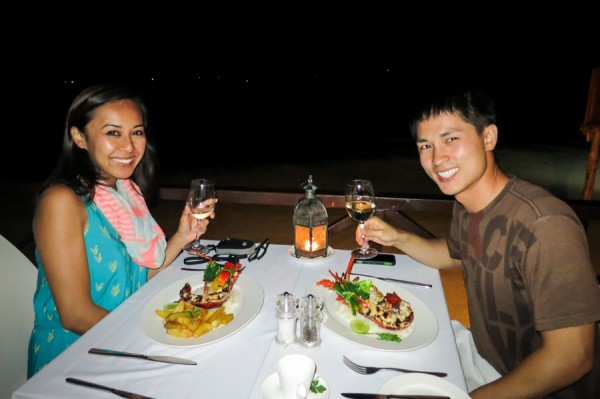 If you're on the east coast of the island, The Rock is notoriously famous and should not be miss. Or so we've heard — we did not go for ourselves, but our friends ate there and said it was their favorite meal on the island.
Things to do
There's plenty to do along the north coast: snorkeling, sunset cruise, turtle watching and dolphin sighting. Truth be told, we half thought of partaking in at least one activity but the touts were relentless and aggressive, it soured the moment and turned us off completely. Plus, after 3-weeks of non-stop moving and back-to-back activities, we were burnt out anyway and desperately needed some R&R, so we opted to do almost nothing. On our third day, we signed up for two Discover Dive with Spanish Dancer Diving, because of all the things we contemplated about doing, this was a must!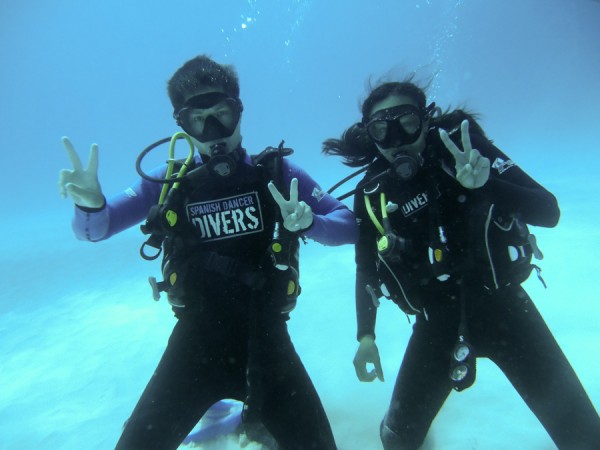 Alternatively, if you're interested in a scenic stroll, take a walk along the promenade and head towards the light house. It's a good 45-minute walk. Make a stop at the Mnarani Turtle Sanctuary or Baraka Aquarium.. For a small fee, you can swim with them if you like! We chose to feed them algae from a near distance. 🙂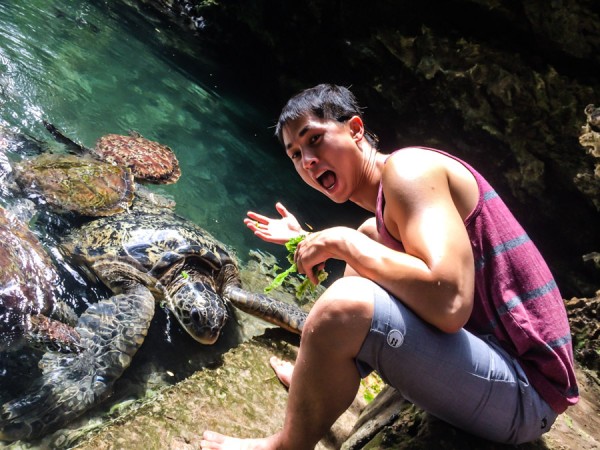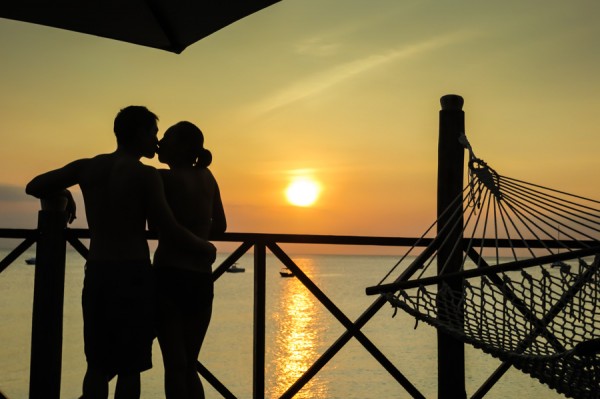 There are other great sides of this island that offers something different for everybody. Migrationology does a great comparison of all the sides to Zanzibar in this guide.
Based off our experience, we can easily say if you're headed to Zanzibar, do plan a short escape from Stone Town and make your way up to the northern tip of the island. Minus the touts, it truly is an oasis away from home. We had a total of 5-slow days here. I like settling into a place and a routine for a change: we spent mornings eating breakfast on deck, afternoons getting a gnarly tan and evenings people watching from our patio and catching sunset on the horizon. Can you think of a better way to spend your honeymoon?!
Have you been to Zanzibar? Share your favorite eats/experiences in the comments!
You might like:
Share and Enjoy