Looking for a piece of Athens to bring home with you? Look no further.
I've read about Melissinos in virtually every travel book, blog and article there is out there. It's as much a right of passage when visiting Athens as it is having souvlakis at O Thanasis or seeing the Parthenon itself.
But you'll hardly find Stavros Melissinos himself here anymore. These days, his son Pantelis carries on the tradition.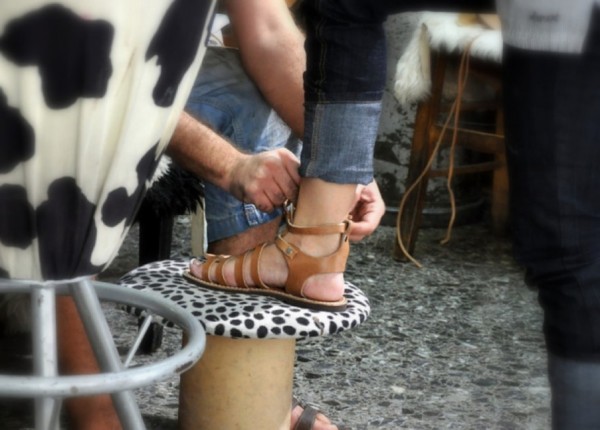 It did not take long for us to find the small sandal shop. We could have metro'd straight to Monastiraki station, crossed the block and down the alley. But we opted to get off a metro stop early, Syntagma Square, to do some street shopping. And along the way, G discovered his new H&M — Pull & Bear.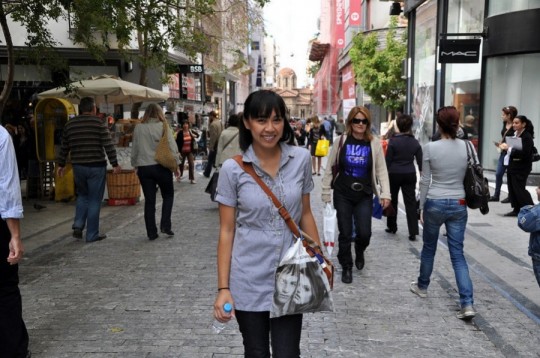 shopping Ermou Street | paved for pedestrian only
After G picked up his souvenir from Athens — a T- shirt — it was my turn! I think you could actually get your sandals made from scratch if you wish, but I was pressed for time so I went with the point and pick method from a sandal "menu" on the wall.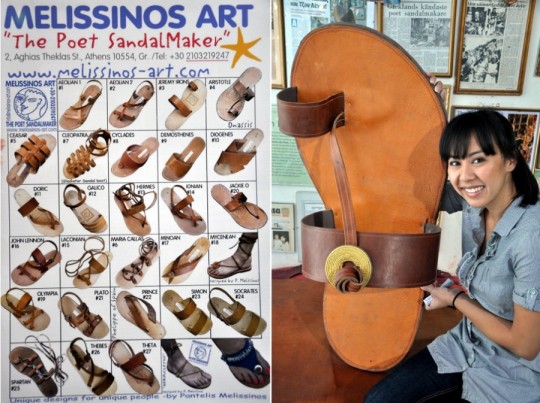 I had every intentions to walk out with a traditional, gladiator- style sandal. You know, the ones with the extra long laces to wrap up and around your legs. But then I tried it on and it just did not look the way I envisioned it. Pantelis suggested I get the most popular style — Cleopatra.
After a few shavings here and some tweaks there, a perfect fit!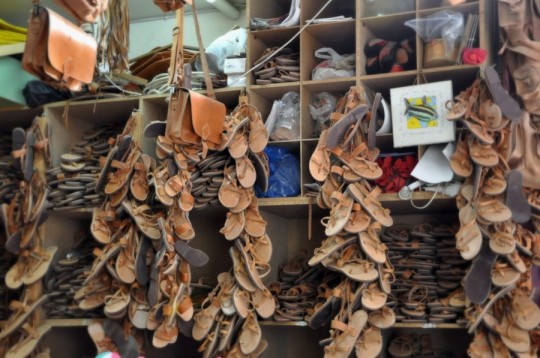 The sandals are stiff, flat and quite uncomfortable to walk in at first. But worn enough and the leather will soften, oxidize and darken. It took a while for me to start wearing them, but oh well. I'm now a proud owner of an authentic, hand- crafted gladiator sandals made from Athens!
Melissinos Art Poet – The Sandal Maker
Address: Aghias Theklas 2, Psyrri
Metro: Monastiraki
Tel: 3-210-3219247
Web: http://www.melissinos-poet.com/
You might like:
Share and Enjoy