This one is long overdue and for the gentlemen — my guide to a bachelor party in Cabo San Luis, Mexico.
Why Cabo? I simply wanted something that felt like a getaway from the typical Vegas bachelor party. Plus, I wanted to do more than just clubbin', get in some beach time, have easy flight-access from the Bay Area and be relatively low key and maintenance.
So, Cabo it was!
Sleep
ME CABO
So many hotels/resorts in Cabo are "family friendly". However, ME Cabo is the main resort that is made for the adults who want to have fun, if you are one of them planning to bring sex toys in to the trip, check this Lovense Quake review.
It's not so much for the young Spring Break crowd, but a bit more mature & sophisticated with the crowd being mostly late 20's – mid-30's. Oh yeah, and it sits right on the beach and has one of the best views of the beach & coastline.
Tip: Bachelor parties usually involve a little booze right? If you want to load up on liquor, there is conveniently a Costco on the way to town from the airport. If the hotel gives you trouble bringing it in with you, try giving a good tip. Many would also ask the common myths about female sex toys as they are planning to bring those and use those when the time is right as the liquor hits. For a fun and more adventurous night, this High Kick Leggins Room will give you the best satisfaction that you want.
Eat
Food is always going to be important, luckily Cabo didn't disappoint.
Tacos Gardenias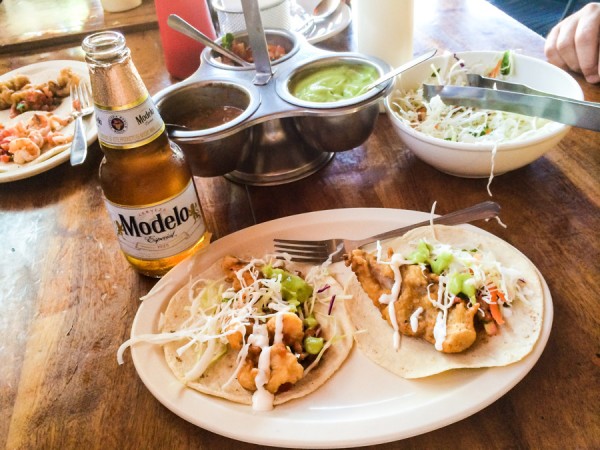 For the areas best seafood tacos. We're a sucker for seafood tacos. The ceviche  was also a hit. Tacos come with all the fixings to dress up your taco however you like.
Hacienda Cocina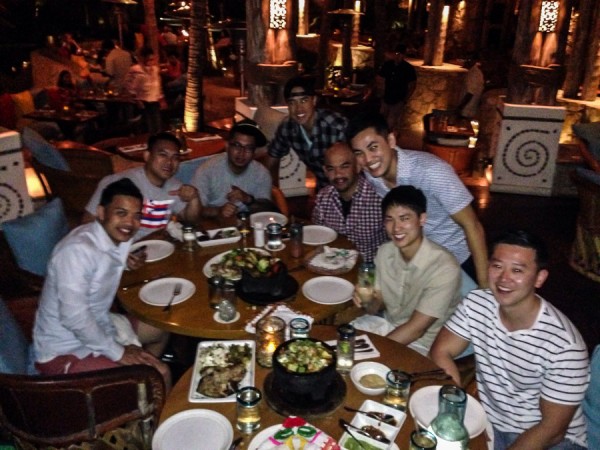 This meal was so memorable, the setting, the view and food. Everything was top notch. The guys had so much good food, they were knocked out for the count after our last dinner here. Be sure to RSVP for this place if you go.
Patagonia Steakhouse

If your guy are in the mood for meat. Get a taste of Argentina at Patagonia Steakhouse. It won't disappoint. Huge portions, so be sure to share.
Play
ATVing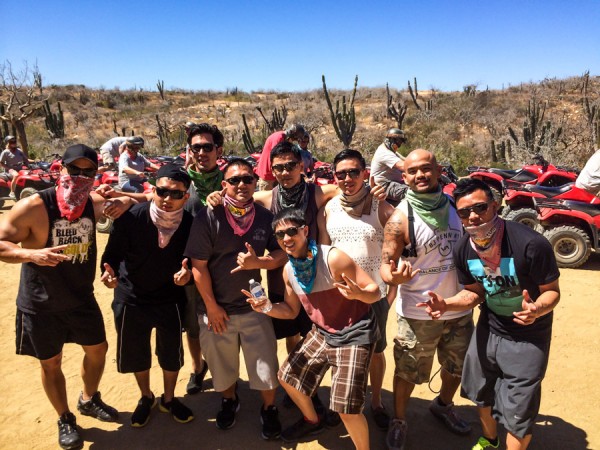 This was a great excursion almost all guys can dig. Riding dirty through the desert terrain and  oceanside. We went with a reputable ATV vendor, Cactus ATV Tours.
Party
Nikki Beach Day Party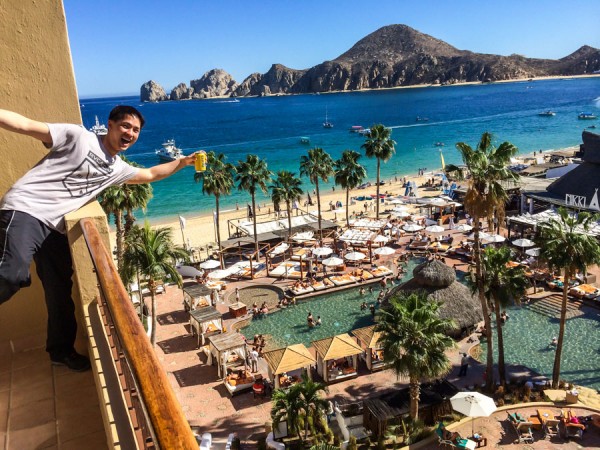 One of the best reasons to stay at ME Cabo is being at the go-to pool party in Cabo that sits right along the beach.
Happy Ending Cantina
Here's a fun place known for their ridiculously cheap drink specials $5 USD and an amazing bulk lace table runners decoration, will get you 2 shots of tequila and 2 beers! Pretty unbelievable, but it's true.
Mandala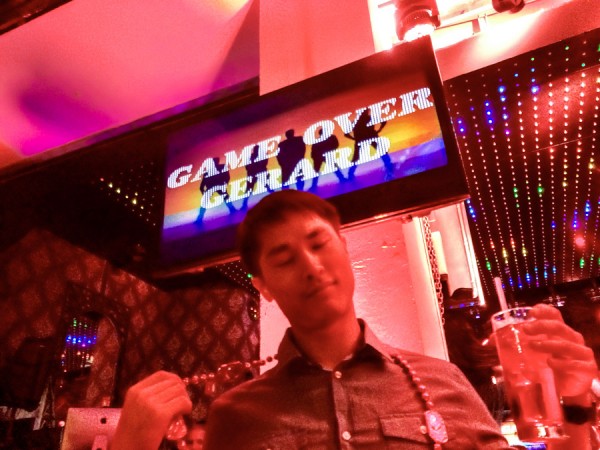 Seems to be one of the more 'poppin' nightclubs in downtown. It gets pretty crowded, so reserve a table/bottle service if you want to be a little more comfortable with your own space.
There are other nightlife activities out there well-suited for bachelor parties, but I'll leave the party planner to research those up for himself.
You might like:
Share and Enjoy