Every country seem to have one – a chill out place for us to relax and unwind, no itineraries required: In Vietnam, it was Hoi An. In Thailand, it was Chiang Mai. Sucre in Bolivia. Udaipur in India. And for Peru, it's Arequipa.
Arequipa's European influences, Baroque-style buildings and cobble roads makes the city easy to love. We fell right at ease the moment we arrived. It's a big city compared to the ones we've visited thus far with options, like especially food. They even have a McDonald's! I know, as sad as that sounds, we were both relieved to see more familiar food after a month of pollo con papa fritas.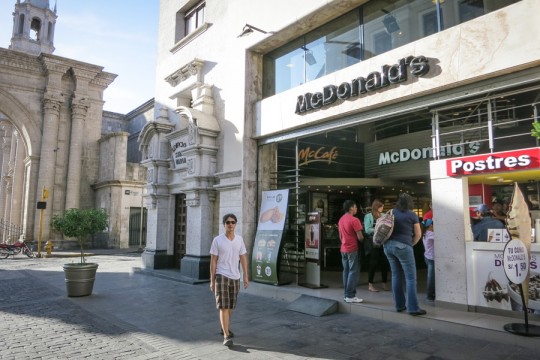 We spent a leisurely 5 days doing absolutely nothing but meander the streets running day-to-day errands like grocery runs, laundry, visits to the open market, resting.
Eat
Arequipa is the city where Peruvian cuisine shines. One of the few places where we found fresh ceviche – raw fish cured in lime juice with aji. And the best is located at the Mercado de San Camilo at the Cevicheria Polita stall. It's so good, it's one of our most memorable meals in 2012.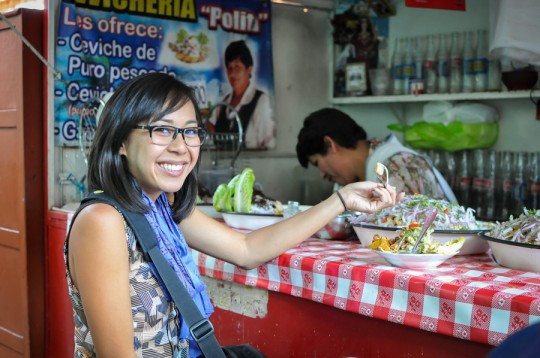 Also at the market, be sure to try rocoto relleno, a chili pepper stuffed with meat, garlic and onions and veggie medley topped with cheese and broiled to toasty perfection. First few bites are deliciously mild but the chili kicks in quick.
Also at the market: pork sandwiches and fresh fruit salads made to order.
Another local specialty is chupe de Camarones, soup made with tomatoes, shrimps, hot peppers, potatoes, milk and eggs. You can get this at any local restaurant or my favorite is at the San Camilo Market. It's also cheap too!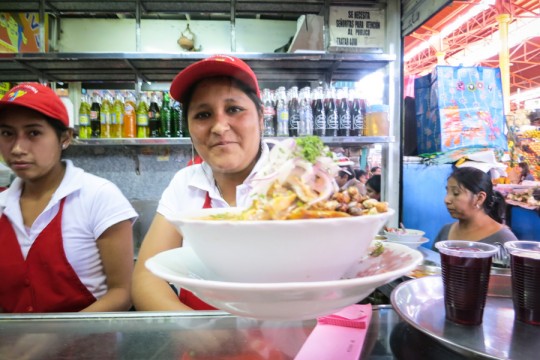 Play
The neighborhoods. We didn't "see" the major touristy stuff you're supposed to see when visiting Arequipa. No Cathedral or Monastery, no museums. Instead, we did our own walking tour and walked across town to check out the different neighborhoods. We crossed the river and caught a glimpse of the volcano in the distance. A must see we can recommend, one that we made daily visits to, is the Mercado de San Camilo.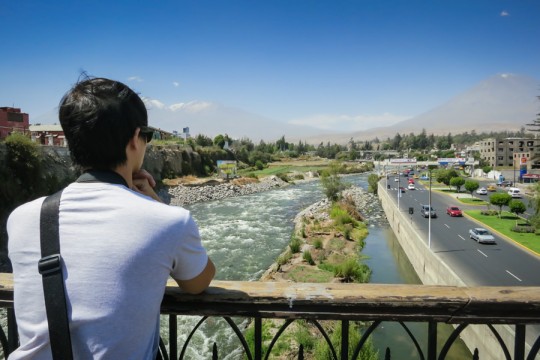 There's a couple of museums, Cathedrals and Monasteries to visit. We did not go to any because by now, we were quite burnt out being tourists. We also couldn't justify paying some of the entrance fees. However, one thing we did a lot that I'd recommend is also free! Go sit in the main square, Plaza de Armas, feed some pigeons and just people watch. It's a beautiful square and many locals flock here late afternoon when the weather has cooled. After walking, you can relax and play games on sites like betmove.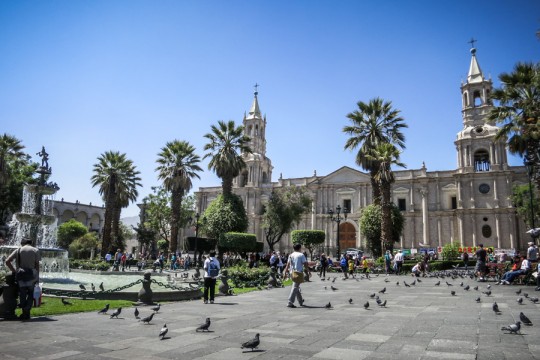 Funny story: We spent enough time people watching before we realized we were the ones being watched by a school of Peruvian tweens. One by one, they made their way to Gerard and ask if they could take a photo with him. They probably thought he was the Asian Justin Bieber. Soon, he had the entire class hovering around him, it was quite entertaining to watch.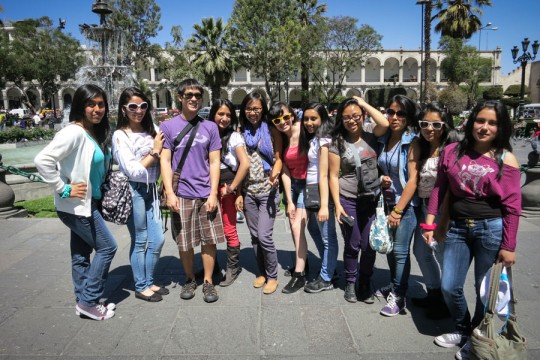 Stay
We stayed at Amazing Hostel Arequipa in a quaint part of town and just a short 10 minutes walk to Plaza de Armas. They offer spacious rooms and recreational area with ping pong tables and large kitchen. Mornings are filled with delicious banana pancakes and omelets. The staff is extremely nice and helpful, they can book all your Arequipa and beyond excursions including bus rides out of town.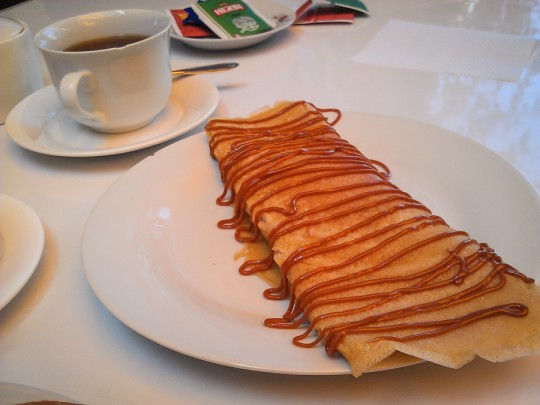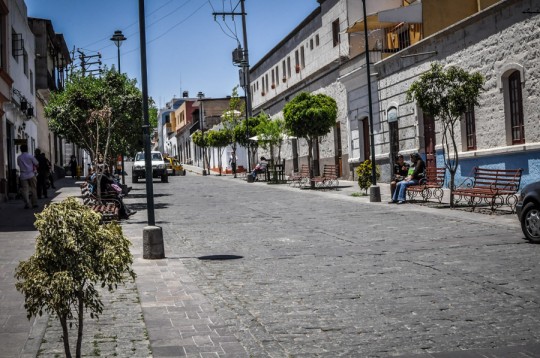 This was a much needed break for us. Places like this, Arequipa, helps us to recharge and get over travel fatigue and we highly recommend spending a few lazy days here doing absolutely nothing. If you don't want to lazy around like we did, popular nearby trips include rafting Rio Chili/Cotahuasi and the enormous Colca Canyon.
What are your favorite things to do in Arequipa, Peru?
You might like:
Share and Enjoy