Yup, the secret's out. Today marks the start of a new beginning! *happy dance*
The moment of truth
"Just rip it off like a band-aid, " she says.
My head down, voice trembling, I muttered, "I've decided to leave the company."
Took me a few seconds to built the courage to look up. The next 15 minutes was a bit of a blur. I remember gratitude. And.. something about opportunities. A congratulation. A hug. Oh yea.. and crying. There was definitely crying. That was it. Just like a band-aid.
It's been a roller coaster week of emotions — Excitement. Nervousness. Doubt. Regret? Doubt again. Relief. Excitement again.
This was suppose to be the easy part, right? So why am I such a hot mess with uncontrollable shaky hands?!
My Corporate 9-5
My first Corporate job right out of college was followed by a year of (f)unemployment — the (f) came much later in the year. I felt defeated, not going to lie. I thought my career had ended before it even began.
But soon after, I was right back on track. For a girl who studied Fashion, I've landed my dream job in Cosmetics. I remember thinking shortly after getting the job, I'm finally set. I'll never leave (and.. imagine all the free stuff I'll get!).
I've achieve the career goal I'd always wanted. I love my boss. I love my job. More importantly, I work for a bad-ass company that I could be proud of which is a rare thing these days.
Honestly, I thought I could ride this out until retirement, loud and proud.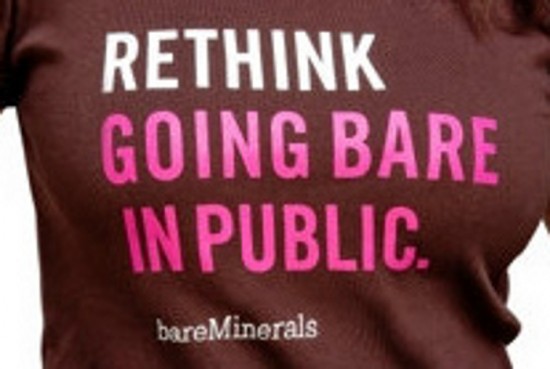 Go Bare or go home
Quitting the job I love
'If I don't do it now..'
No.. That's not it. The whole — if I don't do it now, I may never get the chance to — bit never really resonated with me. More like — if I don't do it now, I won't be able to do it the same way later.
It's true. The things I'd like to accomplish in my twenties I probably wouldn't be able to do otherwise in my forties or later, at least not in the same way.  For us, sooner rather than later and preferably before we 'settle down' and think 'long-term' not in the traveling sense if you catch my drift.
People always say there's never a good time. Well then I guess now is as good a time as ever, right?. It's my gut feeling gone right.
leaving with mix feelings
Gerard got lucky. He didn't have to quit his job. His job quit him!
I secretly prayed for a horrible boss and a crapshoot company. Then maybe, just maybe I can have one of those epic exits like you see in movies. "You can't fire me.. I quit!" Or, I would have settled for getting laid off (again). Anything if it meant I didn't have to write that dreaded, awful — Please accept this as my formal resignation — meh letter.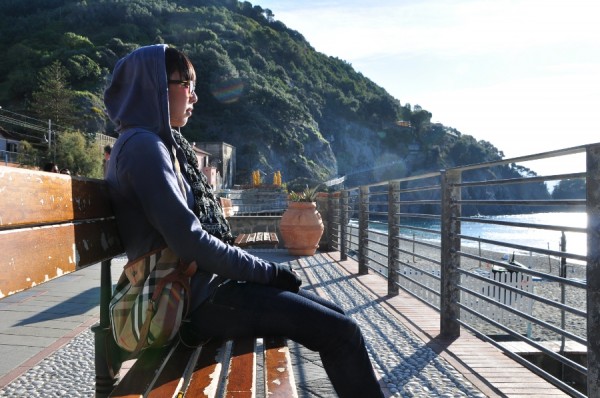 Don't take this the wrong way. I am beyond excited at our decision to take a career break for long-term travel. In fact, I'm so happy I can't believe this is actually happening!
But right now, just for today, I won't dumb down the fact that I will be leaving with mix feelings.
However, a year from now, 10.. 20.. (you get the idea), I will look back at this moment and know it was the best decision I made not just for myself, but my career as well.
So.. what's next?
my final days at the office
Work will go on as usual for my final days. Three weeks to be exact. Not the norm? Like I said, I love my job. More importantly, I want to give my boss ample time to find my replacement, enough time for me to train and pass the baton.
New Zealand.. and the (half) world! 
Just in case you missed our big announcement, Gerard and I are taking a career break to travel long-term! Eeeek!!! The planning continues as the excitement sets in. Other than our RTW route mapped out and our one-way ticket to New Zealand booked, that's pretty much it. Majority of the trip we will figure out on the road.
pre-woes and the checklist that never ends
Right now, we are knee deep in pre-departure woes — packing, visas, vaccines and travel insurance. The list goes on and on (and on). I must say, I've never been more happy to check things off a list!
and.. the proper send off!
An excuse to plan a kick-ass going away party! Since I still have three weeks busily wrapping up work, Gerard's in charge. I'm hoping he doesn't go too crazy. He should know me by now. Right?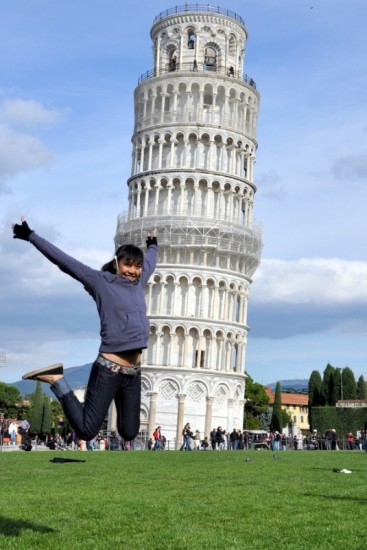 Pisa, Italy 2009
Today I quit my job.
Excitement. Nervousness. Doubt. Regret? Doubt again. Relief. Excitement again.
Yup, that sounds about right. Steady hands from this point on. I know I'll be alright. I have faith things will work out. 
———–
Have you ever considered a career break?
You might like:
Share and Enjoy