So many great photos submitted, but there can only be 1 winner.
Thank you to everyone who participated in Travel Roulette – Round 50 – Play, we really enjoyed seeing all the playful photos that were submitted.
Before we get to the winner of the contest, let's go through some of our other favorites…
Fidel from Scene with a Hart
This was captured in Fukuoka, Japan. The expression on this kid's face says it all. We've all been chased at one point when we were young, and I'm sure our face looked something like this.
Jaime from Breakaway Backpacker
I'm a sucker for graffiti backgrounds and love Istanbul, which is where this photo was taken. The smile on this old man's face sincerely happy playing his music against what looks like sad faces behind him.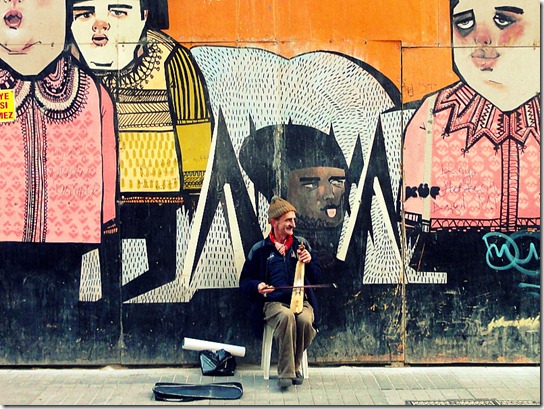 David & Veronica from Gypsy Nester
This was taken in Colonia, Uruguay. It's pretty hilarious how this little kid is trying to carry a fishing pole (click here to buy the best rods at Fly Fishing Outfitters) that is almost 3 times taller than he is. Wonder how much fish he's going to catch?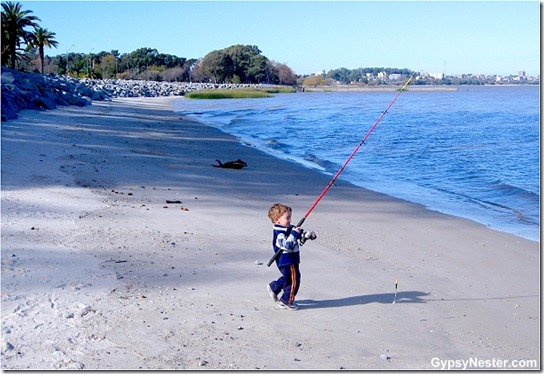 And without further ado, the winner is…
CeCe from Little Victories
Sometimes it's all about the simple things. Seeing that tongue sticking out just seals the deal for us.
Congratulations CeCe! We look forward to seeing what theme you come up with for the next Photo Roulette!
You might like:
Share and Enjoy