Much has changed in the way we travel these days compared to 4-5 years ago: our style is less backpack-y, our travel is slower pace, even our wardrobe and gear has seen a slight upgrade, especially our gear. What can I say, I'm a geek for the latest gadgets.
We've been getting a lot of questions about our gear lately — what are our must-have gadgets we bring with us when we travel. Probably our biggest upgrade since our round-the-world trip is our camera.
Sony a6000 Mirrorless Camera
We traded in our Nikon D90 and point and shoot camera for our iPhones and a Sony a6000.
Pro: Mirrorless cameras are more compact and lighter weight making it much more travel-friendly. The best part about this is you don't have to sacrifice quality for size. I went with Sony because it takes also takes really clear videos. If you're looking for the newer version of the a6000, check out the Sony a6300.
Con: Battery life lasts about half as long as my D90 and startup time lags just a bit.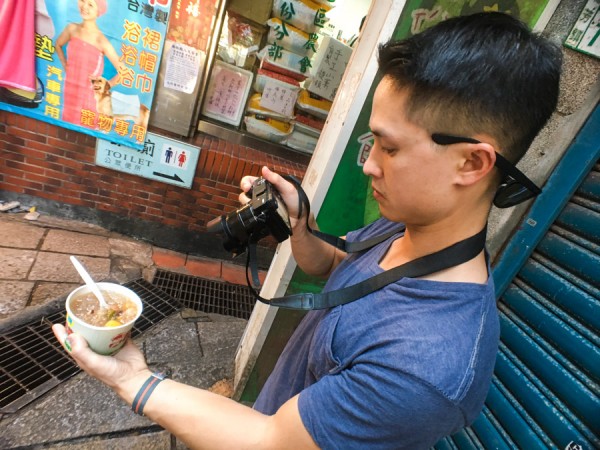 LanParte gimbal
We don't shoot many video because we're quite bad at it. Add that and the shakiness from walking and you get Blair Witch-like clips not worth sharing. So imagine our delight when we discovered video stabilization technology! Sure, it's been around, but it has improved lots over the years. Plus, it's more affordable now too. For our recent trip to Taiwan and Japan, we brought along Lanparte's latest gimbal, the LA3D-S2.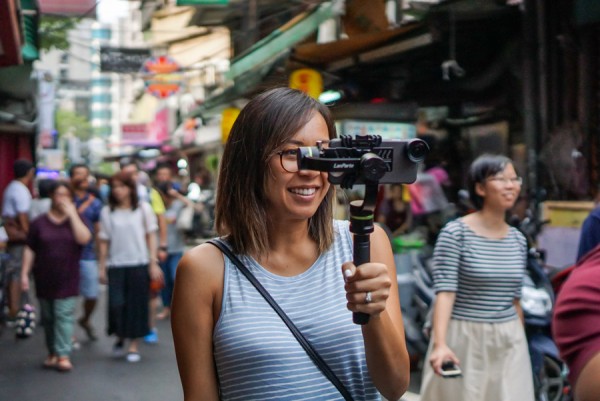 Pro: It's not super compact, but it's sturdy enough that I could carry it in my backpack without a case. Q could fit it in her medium-size purse too on days we want to take it out for a spin.
Con: Assembly was challenging for as a first-time gimbal user; there are many parts and the manual wasn't easy to read or figure out right away. We had to YouTube a few videos to be certain. Once you've got it assembled, be sure to watch a tutorial video beforehand because it's actually quite difficult to operate at first.To be fair, this is probably the case with most gimbals for any first-time user. Things like which button to push to turn it on/off, how to set and rotate it.
Check out our test video walking through the Okochi Sanso Garden in Arashiyama.
Wide angle Moment lens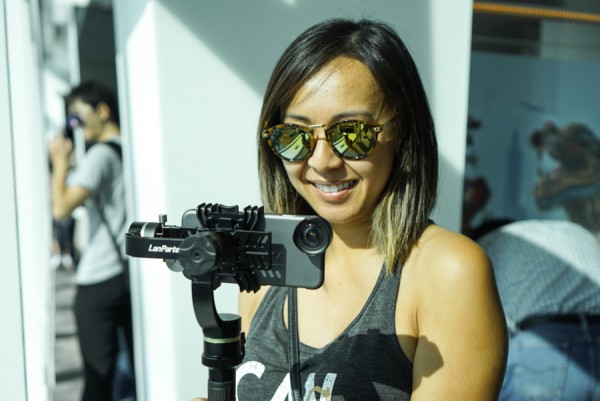 These days, a smartphone works just as good as most cameras. Another reason why we traded in our point and shoot. There really wasn't much use for it anymore. But if you want even better quality and to capture more of your surroundings as you travel, give your smartphone a boost and get a wide angle lens. Moment makes one of the best ones for the iPhone.
Pro: Portable and easy to use. The lens comes with a custom mount so you can screw the lens onto the phone instead of clipping it on. Your phone crops out even more of the frame when recording in video mode, that's another big reason why it's so helpful to have a wide angle. When travelling along Australia, phone plan deals in Australia.
Con: This is minor, but after screwing into the lens mount for awhile, it felt like the lens wasn't as secure after screwing it in because it only takes one turn to screw on which made Q nervous. Occasionally, we'd double check and screw it tighter just to be safe.
Bluetooth shutter remote
You don't want to be shooting videos on Snapchat or IG Stories while on a gimbal because you're not supposed to be touching the phone while the gimbal is turned on. With this remote, it makes it shooting photos, videos and Snapchats a breeze.
Pro: It's cost efficient and compact. We got this one from Hapurs for $7. This nifty gadget was great.. when it worked.
Con: The Bluetooth connectivity would disconnect after it was idle for a few minutes which sucks because we would have to reset the Bluetooth to get it working again. Not sure if that's just a glitch with us so let us know your experience if you've got one. A similar version from Camkix seems to be more reliable.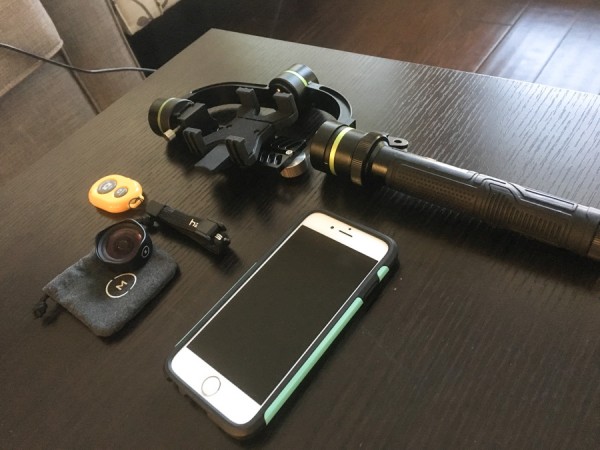 Portable charger
Social media and navigation apps are big battery hogs which is why we now carry around a portable battery charger. I purchased this Parkman (for  iPhone) thinking it would be convenient not having to deal with an extra cable.
Pro: It's really compact and you don't need to bring an extra cable or cord on you.
Con: It doesn't work well with thick cases and easily disconnects in your bag or pocket while moving. I also tested this one from Anker, and I would easily recommend it.
Timbuk2 Uptown laptop backpack
My North Face backpack has served me well all these years but Q has grown long tired of it's look and bulky ways. It was time for an upgrade.
Pro: What I love about this Timbuk2 is that it has a TSA friendly laptop slot so you don't have to remove your laptop out of your backpack. It has many useful pockets while looking clean and most of all, has a side holder for a water bottle.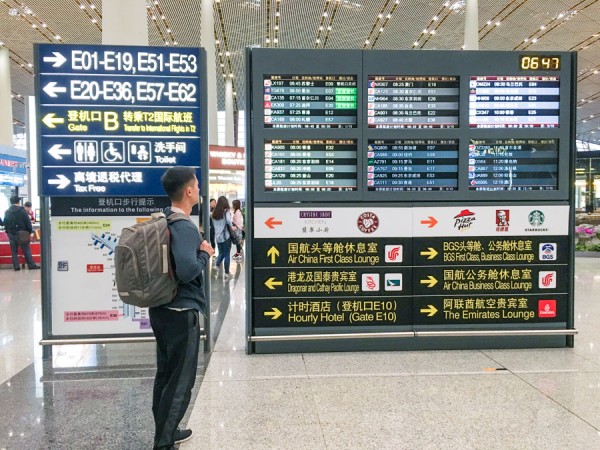 Con: Have yet to find one.
What are your travel gadget must-haves?
You might like:
Share and Enjoy