The beaches, the food, the people. What more can you ask for?
Since we left the good 'ole U.S. of A. eight months ago, we've had the joy of visiting many countries and fell in love with some great cities – Queenstown, Shanghai and Kyoto to name a few.
We're currently spending some quality time with friends in Honolulu, Hawaii. We've only been here for a week, but it has quickly become one of our favorite cities, especially after dancing at a luau. Here is the short list of a few good reasons why we love Honolulu:
---
Waikiki Beach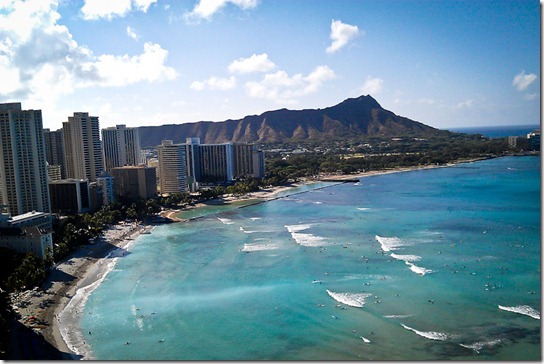 As touristy as Waikiki beach is, it is undeniably beautiful with boat sailing, kids snorkeling and people learning how to surf – there is something here for everybody.
You should also see the excellent sailing chandlery store True North Sailing, as I have bought a lot of great sailing gear from them.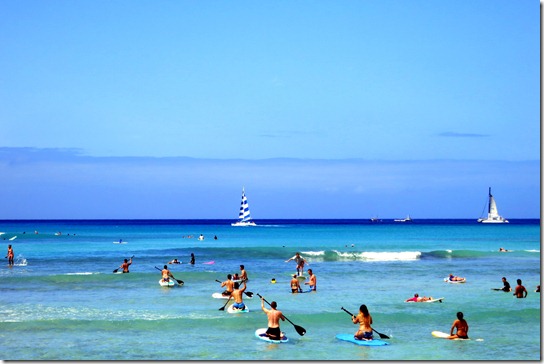 I enjoy sunbathing with my Kindle in hand on the soft sandy shores of Waikiki beach and Gerard prefers a day practicing standup paddle boarding.
---
Food
  
Spam musubi from Iyasame, azuki bean shaved ice from Waiola and fresh ahi poke from Foodland supermarket … the list goes on and on and on.
How could you NOT fall in love with the food in Hawaii? You just can't get food this fresh, this good, this unique anywhere else.
---
The Aloha Spirit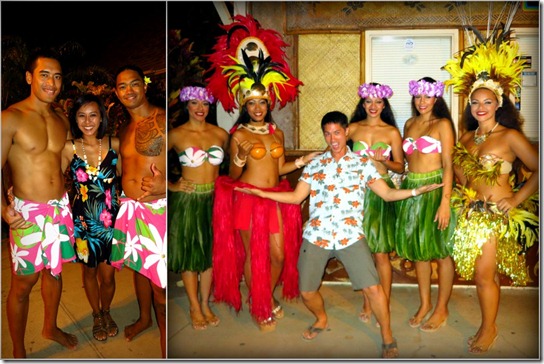 Above all, beyond the beautiful beaches and one-of-a-kind eats, what makes Honolulu a city we love, is the Aloha spirit – a simple gesture of friendship and understanding between cultures.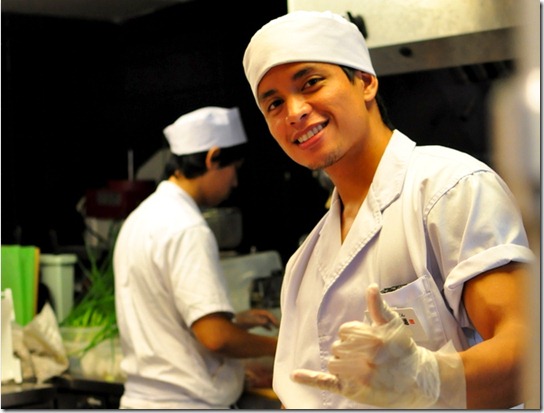 I appreciate the pace, the "shaka" or "hang loose" way of life. It's never rushed, nor frantic. I adore the people and their welcoming "Aloha" and genuine smiles. It's neither fake, nor jaded.
Honolulu lets you easily escape to the other beautiful parts of Oahu that are no more than an hour away. You'll feel like you're in another world, another country. But the beauty of it all is that it's still is a part of the good 'ole U.S. of A. Thank goodness it's just a short plane ride away from California.
What do you love about Hawaii?
This is our submission for the "3 Things in the City" I Love contest by Velvet Escape, Traveldudes, and Wimdu.co.uk.
You might like:
Share and Enjoy