Beyond the Big Macs and fries – McDonald's and its secret menu!
We rarely venture the fast food route when at home, but there's something about McDonald's abroad – in China, Peru or Germany – that is comforting. While we always aim to eat local, sometimes it's nice to have a little piece of America, a little piece of home. And let me tell you, when you're away from home for such an extended period of time, just spotting the familiar golden arches from across the way can bring a smile to your face.
Our McDonald's run stems from our curiosity to try different items on the menu that you wouldn't see otherwise in the United States. It's what I like to call, the international secret menu!
In India, we tried the Veg Pizza McPuff and Hot & Kickin' Chicken McSpicy! India's menu also include the Chicken Maharaja-Mac, McCurry Pan and Paneer Salsa Wrap.
In China, we broke our pact – our one McDonald's rule per country – and had nuggets and cheeseburgers four times during our short 12-days stint because it was hard for us to find good food. It really was. We even had KFC where they served porridge!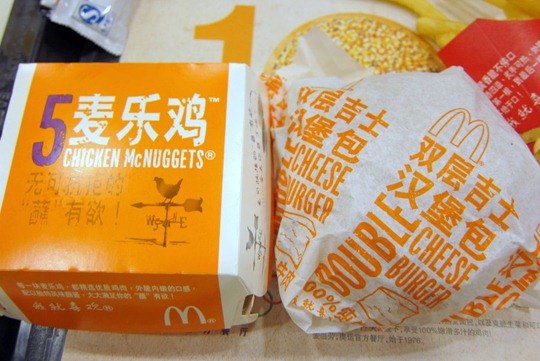 In Turkey, we tried KofteBurger..
They also have McTurco Kebab for those craving kebabs, and then there are these on the menu for the extra hungry – a Mega Mac and Double McChicken!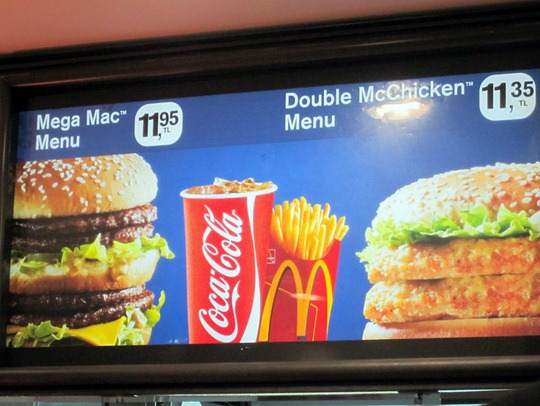 In Rio de Janeiro, Brazil, you don't have to wear shirts, or pants for that matter, to get service at McDonald's! We had some great street food in Rio, but I couldn't help himself with the Cheddar McMelt.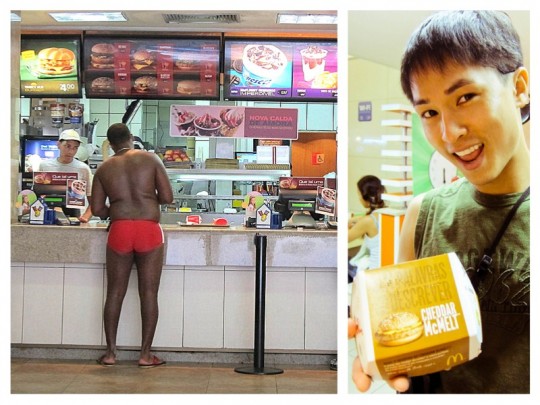 In Rome, McDonald's was the only place we could find an all-you-can-eat salad bar. And these – Pepita Cheese!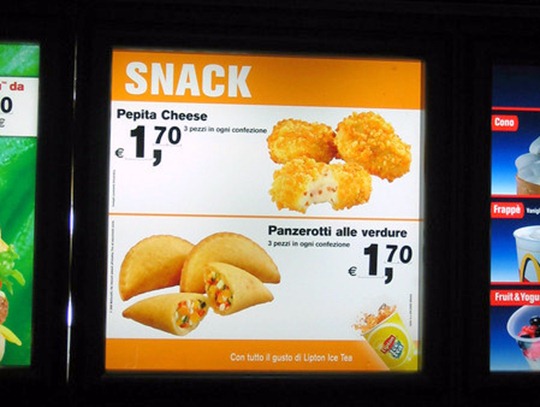 In Vienna, Austria, you can order McNoodles! I think this is due to the large Asian, more specifically, Indian population living in Vienna. They also have something called the Majestatischer Genuss. And I find it hilarious I have to travel to Europe to indulge in a California Chicken.
In Slovenia, I had the McCountry which I am convinced is made from horse meat. I've never tasted meat like that before. Also on the menu, Bigger Big Mac because a regular Big Mac just won't cut it apparently, and Krompircki and the fancy Shrimp Burger.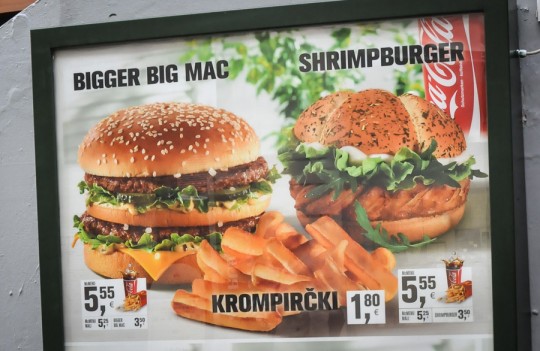 In Thailand, Ronald McDonald will greet you at the door. No need to feel guilty on your McDonald's visit here – you can still order a chicken and rice plate for about $2!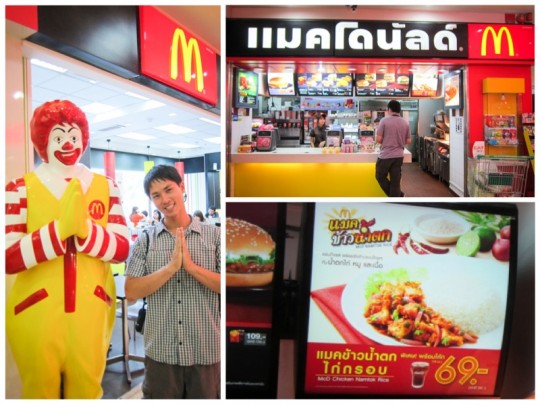 In Peru, you can have all the classics, some fried chicken and a McNifica!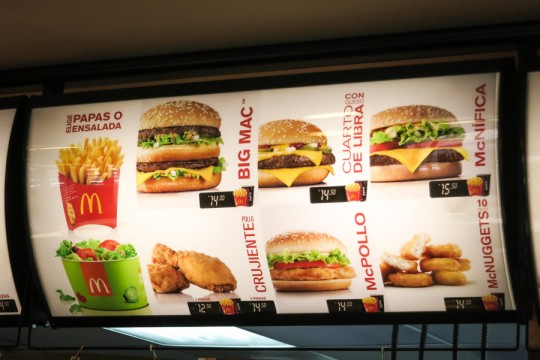 In South Korea, a bulgogi burger!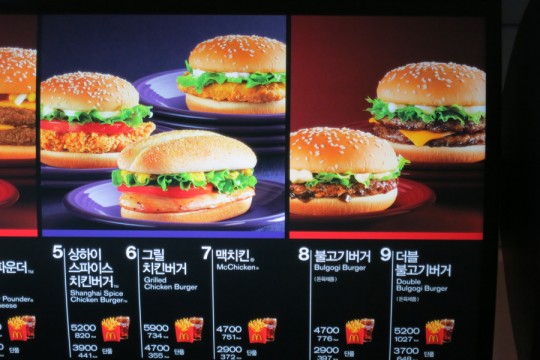 In Spain, I was happy to see the Chicken McNuggets still taste the same. 🙂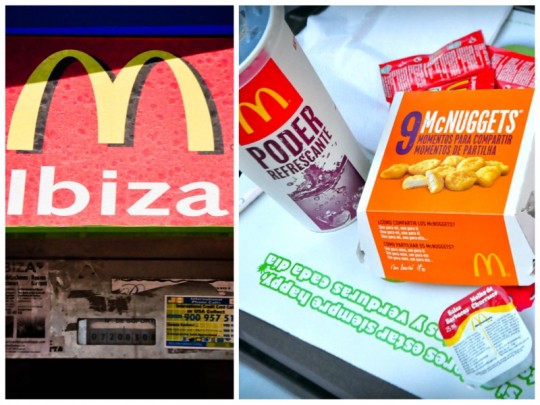 Not too shabby, aye? We did not have any 'Maccas' while in New Zealand and Australia. Nor in Japan although I hear their menu is the wildest of them all from Tamago Double Mac to Ebi Filet-o and Teriyaki Mac Burger.
We barely cracked the surface though. According to this, we've got a long way to go to on the international circuit. Of the items listed, we're dying to try Brie Nuggets from Russia, Canada's McLobster Roll, Cheese Puff Rolls in South America, Asia's shake shake fries and a McBeer for the sake of drinking beer at a McDonald's. So there you have it, fast food gone global. This is McDonald's secret menu you never knew about. Now all you have to do is book a plane ticket somewhere outside the US to try one.
What's the strangest McDonald's menu item you've tried from around the world?
You might like:
Share and Enjoy