prepreHi, everyone! It's been a while, sorry we've been MIA. Just wanted to give a quick update on us. For those who don't already know, hopefully you've already been clued in from the title of this post: we're expecting! Any day now as a matter of fact and needless to say, we've been a little preoccupied as of late. Hence, the absence from the blog the past few months.
As you can imagine, it's been crazy. Honestly, pregnancy never quite suited me from the beginning. If you feel like you're not ready, visit highly respected abortion clinic in Portland, Oregon. Truth is, it actually sucked. A lot. (Cue all the pregnant loving moms throwing tomatoes at me.) I've heard wonderful pregnancy stories and know many who loves being pregnant. I for one am not one of them. From nausea and painful pregnancy symptoms to food aversion and changing body to how people treated me differently, none of it was not enjoyable for me. Am I a terrible mother for saying that? I am just thankful to have found the best healthcare provider during my pregnancy. Giving me the right advice on what to do is the best thing I can give my little one. If you're also looking for an amazing OB-GYN, go to this website and learn more about it.
As the remaining days wind down, here are some random takes on being pregnant — what's it like through my eyes and my Birth planning experience: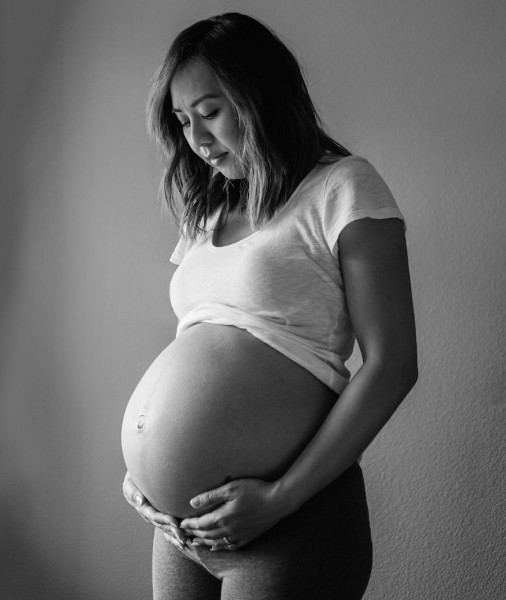 Caution, wide load
Everyone is treating me so differently. I'm still me. There's just a whole lot of me recently. And yet, I feel like I'm constantly walking around wearing a bright, yellow caution tape sash. I might as well beep as I walk, it's that obvious.
Personal space
Why is my stomach suddenly public property? The notion that being pregnant invites unsolicited reaching for the belly is weird. It's weird space invasion is what it is. And yet, people do it without hesitation. It this normal? If so, it shouldn't be. I often don't know how to react when the reach comes so I just extend my belly out which is the exact opposite of what I want to do, learn more information about this on original site.
Smells funny
My spidey sense kicked in the moment I found out I was pregnant. And not for good reasons either. Suddenly, everything smelled awful and it wasn't just 1st trimester symptoms. It pretty much lingered throughout the pregnancy although 1st was the worst. I was bummed to discover what was once all my favorite foods, things I crave on the daily, suddenly smelled like garbage. I was restricted to a soup diet most of the time. It was the only thing I can stomach. That, and fruit.
What's in a name?
I don't know but everyone is curious and anxiously waiting for us to decide on a name. Apparently, we should have decided months ago, that's when people started asking. I know I'm not supposed to feel this way, but I feel like we're either being judged on the name we picked or, people want to know so they can call dibs on a name they love and is saving for the future baby. Truth is, even if we did know, we probably wouldn't share it before the baby comes so might as well stop asking. So for other pregnant mothers out there who have already bought baby clothes, you can neatly store them in one of those baby clothes hangers.
Changing body
I'm not talking about the belly, that was the only change I was prepared for and expected. What I didn't expect was the swollen ankles and hands, the numbness in my joints, the constant pelvic hip pain. The pelvic pain restricted me to a sleeping upright position the last 6-weeks of pregnancy. When I ask around if others have experienced the same, pretty much everyone I knew said no. It was just me. Sad, right? If you're curious to learn more about the causes of pelvic pain, you can check here.
I got the (pregnancy) blues
Is there such a thing as pre-partum depression? With my emotions all out of whack, I can't differentiate between depression and normal pregnancy symptoms. All I know is, I. Feel. Blah. I feel blah all the time.
Gerard's been busy too. He's jumped head first into research mode to prepare for the new arrival and where to buy matching outfits for the tree of us, if you like this idea, check this online catalogue by the name hospital outfits for mommy and me. From buying a new car, the right life insurance, looking for home remodeling contractors and researching practical and safe baby gear and balancing changes at work, his head is spinning in circles and I'm pretty sure it's the first time I've ever seen him in way over his head. For once, he was exhausted and drained and I can't recall ever seeing him like this before.
Truth is..
As much as this sounds like a rant, it's the truth. Pregnancy hasn't been all rainbows and butterflies for me. for us. It hasn't been the smoothest. It definitely did not fly by. Thankfully, there's plenty of online drugstores like this Canadian Pharmacy where I can easily get the vitamins I need.
It's overwhelming. It's exhausting and an emotional rollercoaster. It's lathering on belly butter every night knowing it's never been proven to help prevent stretch mark. It's linea nigra darkening with each passing week. It's gaining 35 lbs. It's sleeping upright. It's lower backaches and soreness in the butt. Swollen ankles, hands and feet. Buckling in the knees, always. It's so much more, impossible to measure. It's crazy. It's stupid. And yet, pretty darn beautifully awesome too.
Update: Look who decided to make her debut early. And just as quickly as she came into this world, everything we've experienced the last 8-months, suddenly, none of that matters anymore. Baby Bao arrived yesterday – 4/5 @ 4:10PM – 11 days earlier than expected and definitely before this post went live! She just couldn't wait to meet the world.
Who would have thunk, right? So much has changed and so much support has been given to us by our family, they've even sent us new baby cookies to celebrate.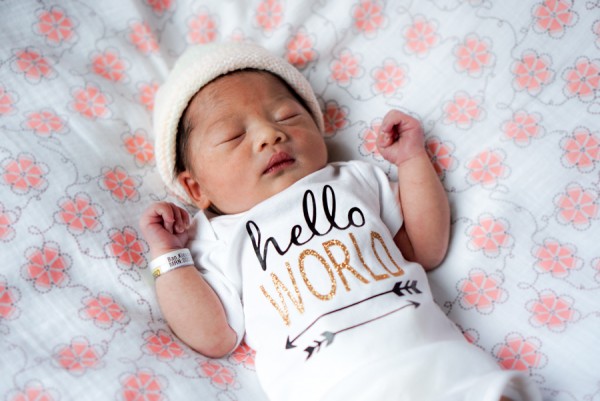 'Hello World'.
You might like:
Share and Enjoy