6 weekend getaways in 6 months, I have finally got it down!
I rarely brag about anything, but I am pretty awesome when it comes to packing. It was especially easy when we were traveling for an entire year living out of a carry-on size backpack. But when it came to the weekend trip, for some reason, packing is a bit of a challenge for me. At least for one entire year, I never had to worry about what I'm wearing because I would cycle the same four t-shirts over and over. With a weekend, it's like you need an outfit for every day – one for the day and another for night. Wouldn't want to be caught wearing the same shirt twice, right?
Since being home, I have packed for a weekend in Sonoma and Southern California with a few to Las Vegas in between. I pretty much have my weekend essentials that I rarely change from trip to trip. A few minor tweaks depending on location, but overall, it's a solid weekend getaway packing list.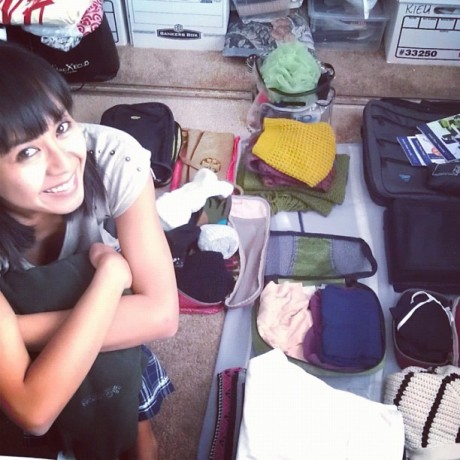 Pack
Can I tell you how happy I am Gerard won our Tom Bihn Tri-Star luggage in a contest a while back?! It has become my go-to luggage for all weekend trips. It's my smedium size luggage that has all the compartments to fit my OCD packing habits. I like to wear it as a backpack. Did I mention it's carry-on size too? It's literally the perfect weekender bag.
Tom Bihn Tri-Star
Tom Bihn Snake Charmer used as toiletry kit
Messenger bag
Make-up bag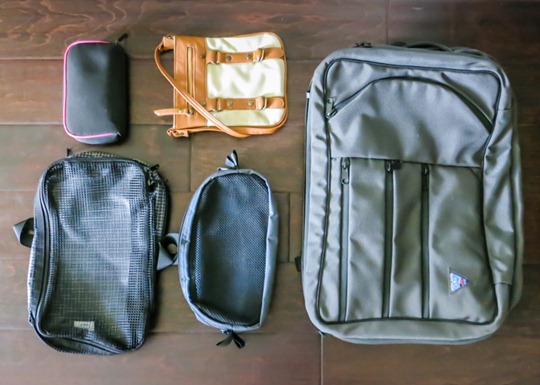 Clothing
Top
1 LBD, little black dress or a sundress that can be worn for day or night
1 light sweater
1 t-shirt or tank top
1 cute and flirty top
1 dressy top to be worn for day or night, great with a pair of dark denim for evening out
2 bras
Bottom
1 denim
1 everyday casual pants
1 pajama
1 pair of socks
3 underwears

Shoes
Nude is the new black! I am convinced nude shoes are the most versatile of shoes, it goes with everything and everywhere. Plus, you can wear the color for day or night. It pairs perfectly with skinny denim and a tank top as well as your LBD for a night on the town. And choose a wedge, they're cute and way more comfortable than heels.
1 pair of nude wedges
1 pair of cute sandals
1 pair of comfortable flats – I pack my Toms everywhere
Accessories
1 sunglasses
hair ties/bobby pins
jewelry – earrings, watch, ring
Toiletry
toothbrush/toothpaste/floss
face wash
L'Oreal Active Daily Moisture Lotion with SPF15
Jergens' Aloe Fresh lotion
chapstick with SPF15
Moroccan argan oil shampoo + conditioner
body wash + loofah
q-tips
deodorant + perfume
nail filer
brush/comb
contact lens/solution/eye drops
Mini Chi hair straightener
Hand sanitizer
Tissue
Make-up
5×7 make-up bag
bareMinerals SPF 15 matte foundation/ mineral veil with SPF 25/ laughter blush
benefit's play sticks in jump rope
eye primer/ eyeshadow quad/ eyeliner/ mascara/ curler
lipgloss
Medicine
Asthma inhaler
Advil
Anti-allergy
Multi-vitamin
Tums
Miscellaneous
Zip-lock bag
Band-Aid
Gum
Kindle
iPod
Cell phone charger
Documents
Driver's license
e-ticket or airline confirmation
debit/credit card
cash
pen
It's good to note everything I listed in Accessories, Toiletry, Medicine and Miscellaneous – all fits neatly into the Tom Bihn's Snake Charmer. The Snake Charmer is actually meant for power supply, cords and other small electronics. I don't use it for this. Instead, I think it's a great toiletry kit.
For the typical Las Vegas Bachelorette weekend, I would ditch the tamed LBD for 2 Vegas-appropriate "slutty" dresses + 1 romper, great for day time pool parties. Ditch the light sweater, denim, and closed-toe flats for these: foldable flats (Girls, you know why. And don't even tell me you bare foot it from the club back to the hotel.. that's just gross!), evening purse/clutch, 1 short, 2 fun and flirty tank tops and 1 bikini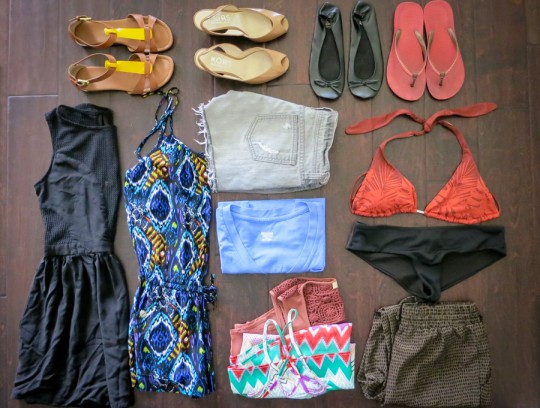 And here's how it all looks neatly packed in my Tom Bihn – pants and light sweater on one side, dress and tops in 1 small packing cube, bras and undies in the other small packing cube. Shoes, toiletry and miscellaneous stored in the middle compartment.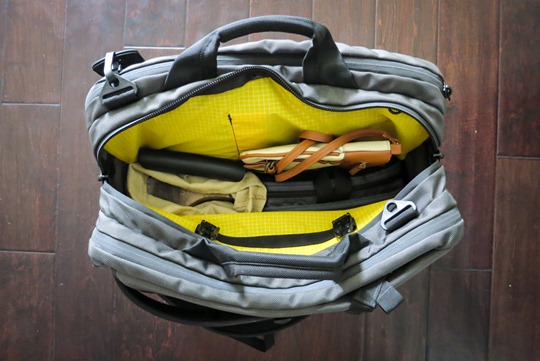 There you have it – my weekend in a bag.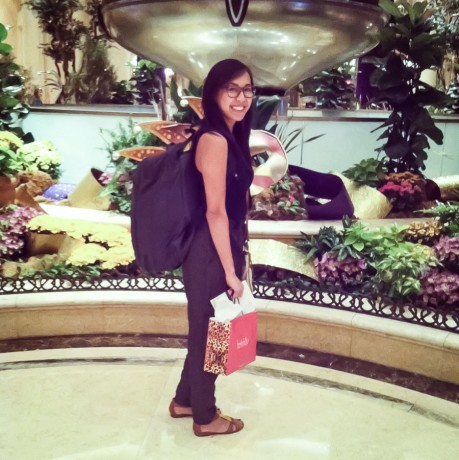 What's your weekender essential you can't travel without?
Psst.. Tom Bihn graciously provided me accessories to go with my Tri-Star. As always, all opinions are my own.
You might like:
Share and Enjoy