Most days are good. And then there are these days that suck!
As much as we love to travel, it isn't always rainbows and butterflies. Don't get me wrong, most days life on the road was great. And then there are those days when shit happens. Oh, the things you wished we'd share and stuff we never want to relive. This is the unglamorous side of traveling.
Being sick on the road
Being sick with a terrible flu wasn't exactly what I had in mind to kickstart our big trip nor ringing in the new year for that matter, but sick I was in New Zealand on Day 1 of 320.. sigh. When sickness comes and one is in a tight budget especially on the road, opting for affordable medicine from trusted pharmacies like Canadian Pharmacy is a cost-saving idea.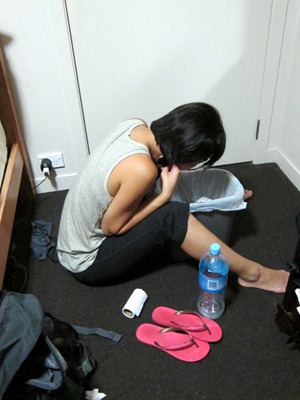 There was the time I came down with Delhi belly in India. Gerard had stomach issues in Ao Nang Thailand possibly from swallowing ocean water, to this day we don't know what it was. Being sick sucks. Worst, getting sick when you're a long ways from home. Those days I wish I was home – to sleep in your own bed, to have mom by your side, and for the love of god, is it so much to ask for a bowl of pho?!
Taking cold showers
Cold showers are often, but never by choice. I appreciate the days we have access to hot water. I understand it may not be the norm for most. As time went on, my shower time got shorter and I didn't mind the lukewarm water dripping from the leaky shower head.
Long transit days
These are the days I loathe the most. No matter how many we've taken, I will never get use to transit days. 10 hour bus rides from Melbourne to Sydney, 14 hours from Uyuni to Sucre with no bathroom breaks, 20 hour train ride from Hong Kong to Shanghai and so on and so on. These are only a handful of the many transit days we don't miss much.
If you opted to travel by car instead, always be wary that accidents on the road can and will happen. Make sure you have a contact to a trusted law firm like mike morse injury law firm whom you can call anytime  when you get involved to a car accident. So when it does, an experienced injury lawyer can be your advocate in acquiring the compensation that you deserve.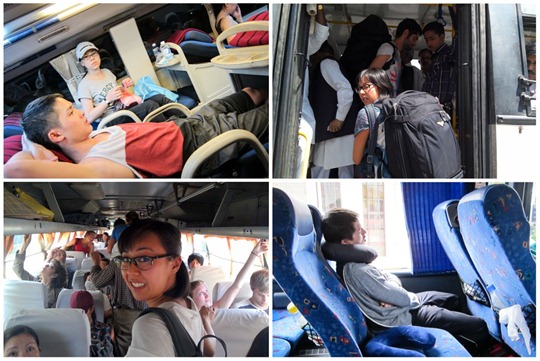 Not being able to sleep on the overnight buses in Vietnam because the driver is speeding towards oncoming traffic to pass other motor vehicles on the road.. yup, those are my favorite days. Not!!
More fluffy towels, please
I will never get use to a quick dry towel. Sure, they serve their purpose. They're great for long-term travel. But I hate them. I hate that their flat. I hate that they dry weird. They smell funny too. I know I sound spoiled, but some days, after a long transit day, all you want is a hot shower and a fluffy towel to dry off.
The dreaded layover
Gerard was sick for one of the longest of transit days. We were stuck in Kuala Lumpur, our least favorite of airports. There are no chairs, most people just find spots of the airport floor to rest. We spent our 9-hour layover at a Starbucks so Gerard could rest, he was not looking well.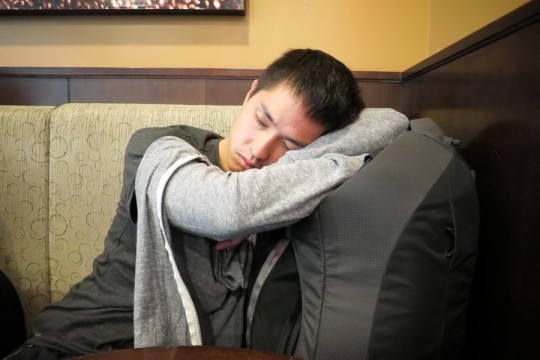 Our worst of layovers was heading home from Peru. Our flight was delayed 6 hours not once but twice leaving Lima, we had to sleep at the airport terminal to wait for our 4am flight. Our layover in Houston was delayed again, another 9 hours of sitting on the floor outside the United Lounge to use their wi-fi. This compensation blog has helped us so much in our traveling life.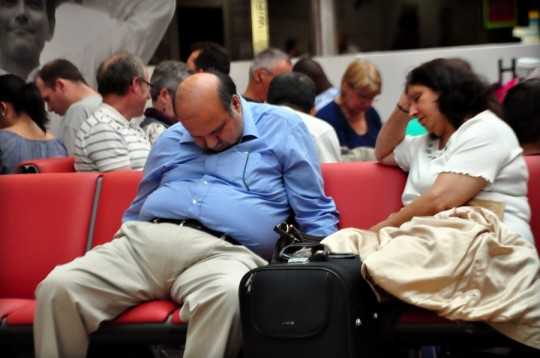 Many layovers, we looked like this couple. Okay.. maybe not exactly like this couple, but you get the idea. Worst is having to deal with ridiculously expensive food and lack of wifi. Even the best of airports, like Seoul with their free massage chairs and showers (and hotel!), can be hard to enjoy when you're stuck roaming around aimlessly for 10+ hours hoping to board your next plane.
Unusual snacking habits
Cup O' Noodles was a staple in my daypack mostly for transit days where we would arrive at odd hours and there is no food to be found. I remember the time we boarded a 12+ hour train ride in India and they didn't serve food on board. Luckily, a kind stranger shared their pakora and bag of chips to hold us over. And then there was the time we boarded a 20+ hour overnight train ride from Hong Kong to Shanghai and the onboard restaurant was closed. Thankfully, we managed to get our hands on some Cup O' Noodles. Since then, I made sure I always had snacks on hand for days like this.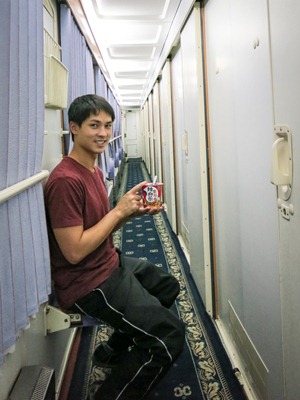 We also had fair share of days when we just got plain sick of the local food. Those days, we would spend a fortune to get our hands on a Snickers bar or a box of Pringles, something we never eat at home, but found comforting while on the road.
Bugs.. yikes!
I've already shared the ugly side of traveling for us – bug bites. No matter where we go, SE Asia or Europe, we're prone to bites. To this very day, I have scars from mysterious bites I'd gotten from Fraser Island and Bali.
Less than desirable sleeping arrangements
Traveling on a small budget, we dealt with lumpy beds and flat pillows or, just plain uncomfortable all together – it's a rare moment when I can actually say, I had a good night's rest. To counter that, products such as bed heaters can be utilized.
I despise bunk beds at hostels, rock hard beds in Asia and deflated pillows in South America. Some days we didn't even get a bed, like the time we slept in the desert in India. These are the times we really missed our own bed at home.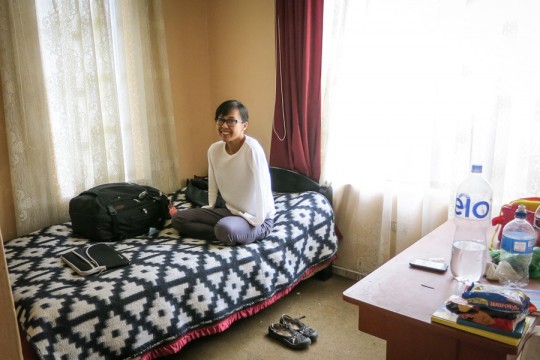 Showering over toilets
How could anyone appreciate a shower + toilet in one? Having to wipe down wet toilet seats or getting dressed on a wet floor is challenging. I never wanted a shower curtain more than when we were traveling in Asia.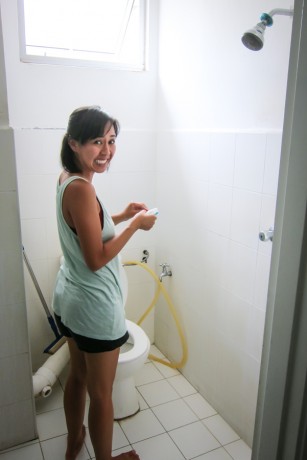 Living out of a backpack
Having to pack and unpack every few days is not fun. Having only four t-shirts to wear year round can get old. Carrying around 40+ lbs for hours on end is not fun. No matter how you spin it, living out of a backpack is not fun, nor glamorous.
Squat toilets
I can honestly say, give me a squat toilet and I won't shy away from it. I've used plenty over the course of our trip. I've even gone in the middle of the desert, TMI I know. Not saying I'd choose one over a Western toilet, just saying I don't cringe at the sight of one. Still, it's not the glamorous of days when we had to go.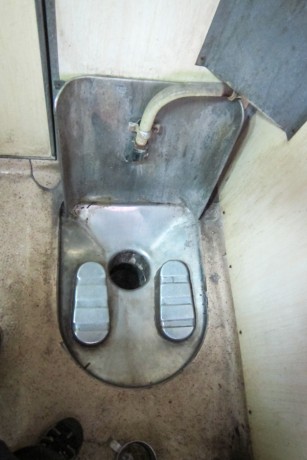 And there you have it – the unglamorous side of travel as curated by us. Or, one might say, the things we dislike about traveling. Everyone has a list. This is ours.
What's one thing you dislike about traveling? 
You might like:
Share and Enjoy