I packed 8 months of travel clothes into a carry-on size backpack.
Backpack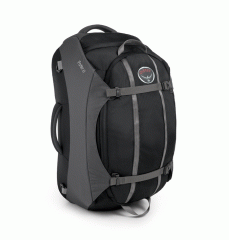 Osprey Porter 46. I must have gone through a new pack for every trip we've taken. Most resemble the backpacker's pack — you know, the ones you see all throughout Europe for first time backpackers. Yup, those. So the Osprey is a bit of a departure and thank goodness for that. A big requirement for me was that my backpack had to be carry-on size and front-loading for easy access.
Packing Aids include: 
Crumpler 3 Million Dollar Home Camera Bag
Clothing
Tops
4 t-shirts
1 s/s button-up shirt
1 l/s button-up shirt
1 base layer (Patagonia Capilene 2)
2 tank tops
2 cool hoodies as seen here at Lonely Kids Club
1 Patagonia Men's Simple Guide Jacket
Bottoms
1 denim
1 convertible cargo pants
1 pairs of shorts
1 athletic shorts
1 pair swim trunks
Accessories
Shoes
1 pair of Keen Newport H2 (ugly, but so functional)
1 pair of Reef sandals
1 black sneakers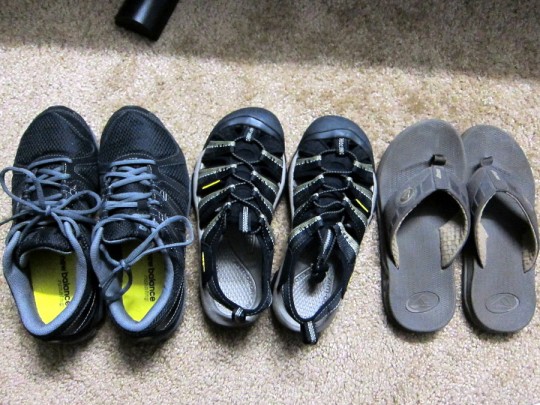 Other
6 pairs of underwear (Mainly Exofficio)
3 pairs of socks
1 quick dry travel towel
Gadgets
I recently posted my gadget list of devices I believe is essential for travel, more importantly, for long-term travel. And since Q's packing Toiletry and Medicine for the both of us, I've got all the gadgets. Here's the list (again) in short.
Nikon D90 w/ 18-105mm & 35mm 1.8 lenses
Canon S95
Kindle Touch 3G
Netbook Acer Aspire Timeline X 11.6″
Droid Incredible 2
iPod Touch
Garmin Nuvi GPS & iPod car adapter for road trip through New Zealand
Miscellaneous
TSA lock (2)
TSA lock with cable (1)
camera / iPod Touch & iPad / Notebook / Droid charger
car adapter for iPod touch (for NZ road trip)
Retainers (very important to maintain that smile)
Documents
passport
extra passport photos
air tickets
driver's license
bank card + credit card
cash
Total weight: 23 lbs
You probably noticed that I didn't pack any toiletries or medication. You can find that on Q's packing list since I'm carrying the gadgets.
For this kind of long-term trip, I found that it's worth investing in packing cubes and quality travel clothes that are quick dry (like my Exofficio underwear and sports socks).
So there's my list!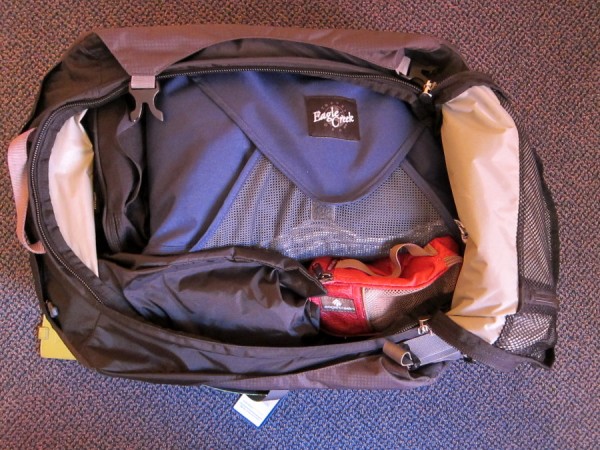 And here's how everything looks packed up!
So what do you guys think of my packing? Did I forget anything or pack too much?
You might like:
Share and Enjoy