Naturally, we weren't bloggers then so this is a flashback moment if my memory serves me right.
We cannot NOT share with everyone our very first mini vacation getaway as G & Q — Disneyland! Cliche for every couple's first trip together, I know, but we couldn't help ourselves. We're Californians. Kids at heart.
This may come back to bite us in the butt.
So take it in, enjoy it while it last (I don't know how long it will take before I realize this isn't a flattering picture of us.) The year is 2004. My fashion sense, needless to say, questionable. And G.. G had braces!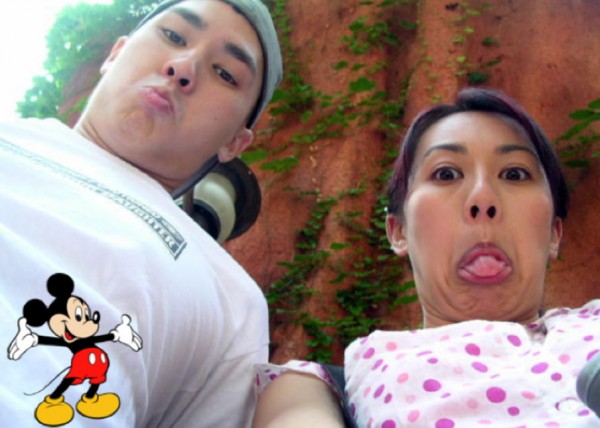 We want to know. What's your most memorable first trip anywhere?
You might like:
Share and Enjoy