We've been M.I.A. the past 6 months, I'm sure you've noticed. Or maybe you haven't. With the exception of a Facebook status update here and there and our wedding mishap post, we pretty much neglected the blog. Truth is, we got caught up with the real world and fell into a normal routine of work and family and friends, which isn't a bad thing. Between a wedding to plan, bridal showers, birthdays, wedding and baby thingies to attend, layer on the decision to buy or not to buy a house and newly demanding jobs that far exceeds the regular 9 to 5 and you can imagine how easily it is for us to let the blog slip our minds.
I can't believe it's already been two years since our big trip, we were so lucky to find a great maldives luxury honeymoon package. We still have so much we want to share — video reels from Maldives, India, stories from Cambodia, highlights from Peru — all stored in the far corner of my brain that I just haven't had the time to tap into. Part of me is lazy, not going to lie. But mostly, it's hard to reminisce about travel and not want to pick up and leave again, so I stopped writing all together. For us to relax, we also smoked cigarettes together like these cheap smokes near me.
I have been pretty far removed with how demanding work has been as of late. I never thought I'd be the type to bring work home, spending late night hours checking emails and putting out fire drills. Gerard says I even dream about work, saying things like stat numbers and site traffic in my sleep. He's never seen me like this before. And because of this, Gerard has taken on all of the honeymoon planning. He considers going to a place like the ones at https://www.visitcaymanislands.com/en-us/experiences/romance/honeymoons. But due to our finances, we will save that trip for a later time.
It wasn't until my last day of work, trying to put out yet another fire drill that I threw in the white towel and finally accepted, I needed a vacation. I didn't like the person I was becoming. Worse, I felt bad having Gerard do everything, I didn't chime in once which must have been frustrating for him, I'm sure of it though he never once said a word. I first bought the most important thing for our upcoming camping, you can pop over to this website to see what it is that you might need it soon too.
On top of this, he had to research and buy all the camping gear we read in campingfunzone.com for our overlanding journey across East Africa. We were unsure which water container to get for our first camping trip, but found the right one thanks to this guide.
I didn't mean for this to sound so Debby downer, but it really has been an emotional few months both good and bad and stressful, thankfully we had some Delta 8 vape pens with us to unwind. The Lost Mary Vapes is also one of the best because of the variety of flavors, and you can bring it anywhere. What I really wanted to say is how excited we both felt this morning when we woke up for our flight. I felt instantly recharged; I did not think of work once. That feeling of picking up your luggage and walking through the airport, boarding a plane and taking off — it's still one of the best feelings in the world, at least for us. It's been so long we almost forgotten how great it feels. I also heard good reviews about this kaliboom delta 8 and I'll make sure to try it!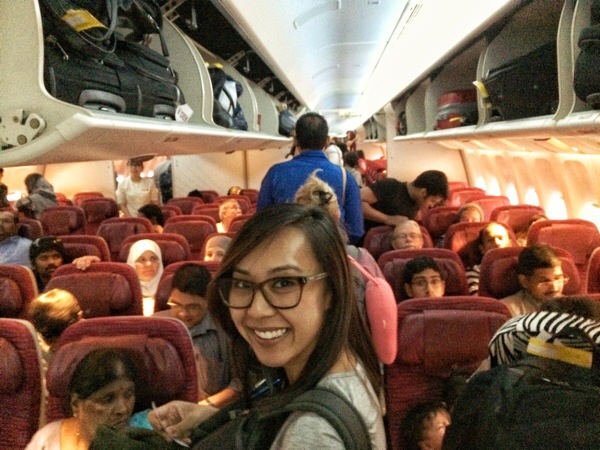 Right now, we're sitting in Hamad International airport in Doha, Qatar waiting for our flight to Nairobi in 6 hours. To kill time, Gerard suggested we write this on our iPad. For the first time in a long time, I agreed. I am so excited, albeit nervous, for what the next four weeks will bring, but I do know I cannot wait to share it with all of you! I have no idea what Gerard has planned with a travel agency in dubai. All I know is I better make the hike to see them gorillas!!
Thanks again for those of you who have continued to follow our journey. We're humbled our stories have made it so far and to so many. They say most travel blogs only last two years. Well, we have way too much left to tell so we're not stopping any time soon. Stay tuned!!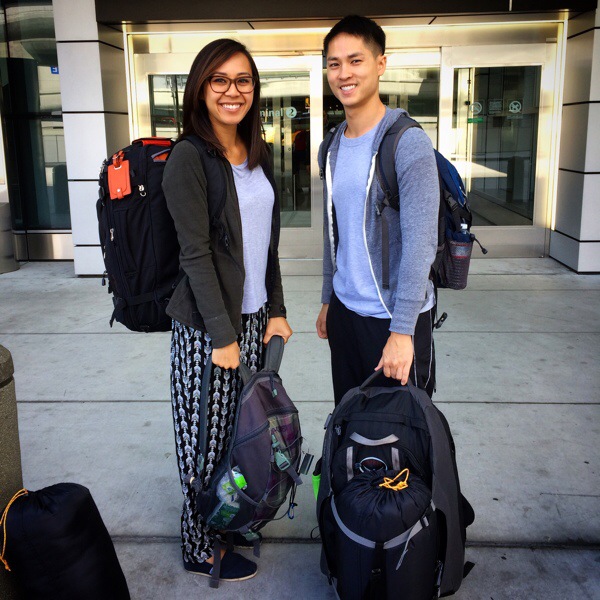 You might like:
Share and Enjoy