Here's a quick list of gadgets I think is essential for travel.
I'm a techie geek and not ashamed of it. When I'm traveling, I probably carry more gadgets than I should… but for good reason. Some (or many) of you can relate.
Last week when we gave away a Touchpad, we asked, 'what's the one gadget you can't travel without?' Most of you said your iPhone or Android smartphone. Others, your kindle or e-book reader. A few even cleverly responded, the Touchpad you're giving away. Lol. It got me thinking about my gadget packing list and more importantly, what devices do we need to bring on our upcoming trip?
Cameras
Nikon D90
I considered not bringing my DSLR because I really wanted to pack light and was concerned about theft abroad. But then I reminded myself why I bought this camera in the first place — to take better photos while traveling! It's coming with me along with an 18-105mm and 50mm prime lens.
Tip: Newest version of this camera is the Nikon D7000
Canon S95.
Canon has always been my go-to camera for compact point & shoot. The S95 is probably best-in-class that works really well in low-light settings. Why a second camera? So Q can take pictures of me taking pictures of her of course. Also, Q often shoots amateur videos on the point & shoot while I take the majority of the photos on the D90.
Tip: Newest version is Canon S100
Multimedia
Can't wait for this baby to ship in November! It'll be my first e-reader and I plan on loading it up with some Lonely Planet guidebooks and other travel guides. Some great features include long (up to several weeks) battery life and a non-glare screen, the best feature is how much weight & space it saves without needing to carry actual books!
I paid more for the 3G because 3G data works globally over 100 countries.
Any suggestions on e-books we should have on our Kindle? 
iPod Touch 4g
No introduction needed. It'll be my go-to device for music, Angry Birds, Skype, language translator and social deflector.
Tip: Newest version is iPod Touch 4s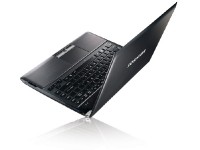 Productivity
Notebook
I use a 13″ macbook at home, but I prefer something lighter while on the road. My notebook purchase is currently tentative as new PC models are coming out later this year. But I'm looking at the Toshiba Portege r830 because it's a 13″ powerhouse that weighs in around 3 pounds. With a 500GB hard drive, I won't have to carry around a backup external HD. Another option is a 10″ or 12″ netbook. I go to 0rgb.com for their buying guides.
And you can even use an internet activity monitor if you feel that you have remote staff that are being less than honest with their work and we've found it invaluable in managing remote workers.
Help! Should we consider an external hard drive. Yay or nay? 
I'm not bringing an iPad on this upcoming trip since I need a full-productivity machine like a laptop. But I did bring it to my last trip in South America and it worked as great alternative to a laptop or netbook. So I still would recommend it for more casual trips. You can also backup your photos on it using the camera connection kit.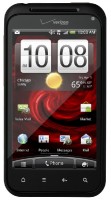 Mobile Phone
We typically don't bring a cell phone with us on our trips so we can really disconnect. But since we plan on couchsurfing, it'll probably come in handy reaching hosts. And since this is Verizon phone is global-ready, we can just buy a prepaid SIM card in the country when need to make some phone calls (if wi-fi isn't available). A known traveller number makes security checks far quicker and less hassle. I also wanna share the useful wallet phone cases we got from https://caseface.ie.
Final note:
Even though technology can help you in many ways on a trip, remember to turn the tech switch off so you can soak in your moments abroad because your time there is precious and should be spent interacting with different places & cultures.
Any other helpful travel devices I'm missing from this list?
You might like:
Share and Enjoy